The Product Upload Forms Marketing Section is the fourth and final section. This section is optional but highly recommended. A Green Checkmark will not populate for this section. The three marketing fields in this section are:
Marketing Budget

Additional Product Photos

Product Video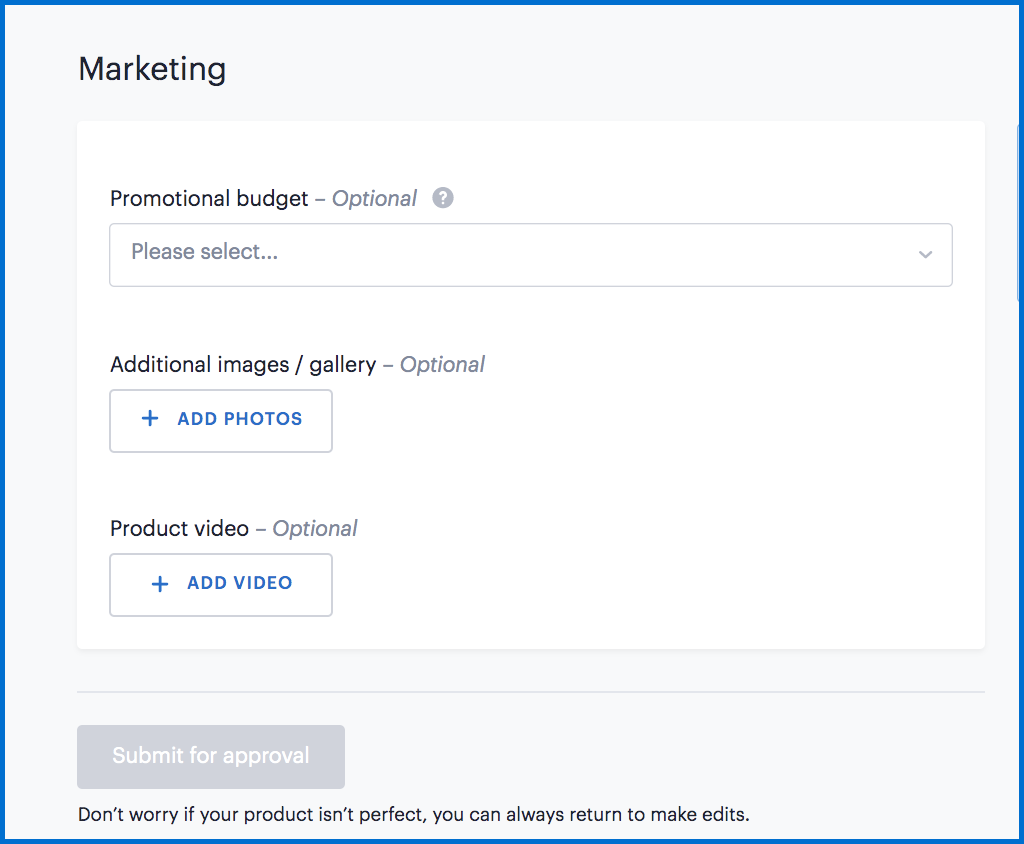 Annual Marketing Budget For This Product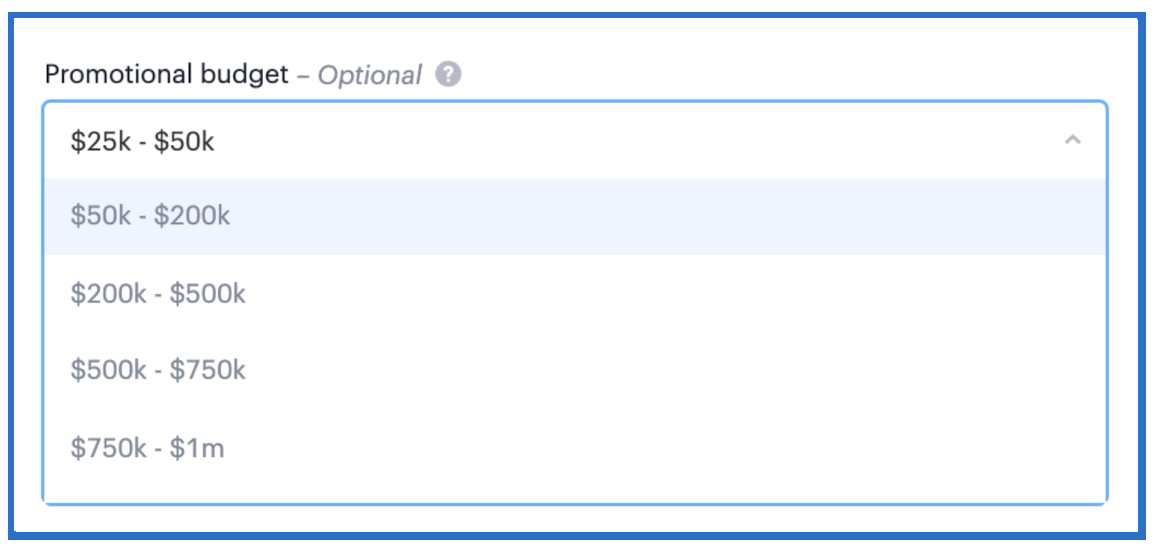 This field allows you to select the price range that best describes your marketing budget each year for this product. Select a range from the drop-down box or leave this field blank.
Note: If you have a marketing budget, please provide the appropriate details. Though not required, some buyers look specifically for brands with a marketing budget.
Marketing Images
This field allows you to upload additional images to showcase in your products' Image Gallery at the bottom of your product listing. This section may include branding advertisements, press clippings, POS display images, and related social media photos.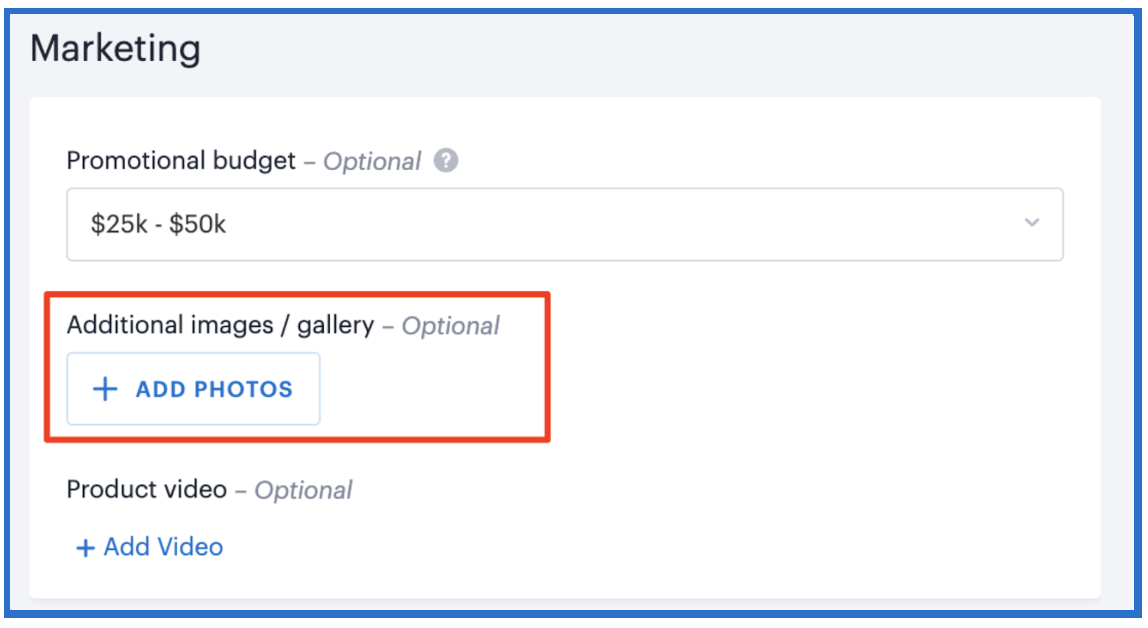 Please ensure that you upload clear, close-up images, on a white background. Accepted formats are JPEG, PNG, or JPG. Images should be at least 1000x1000 pixels.
Note: Your Marketing Images will appear as a gallery to the buyer's view.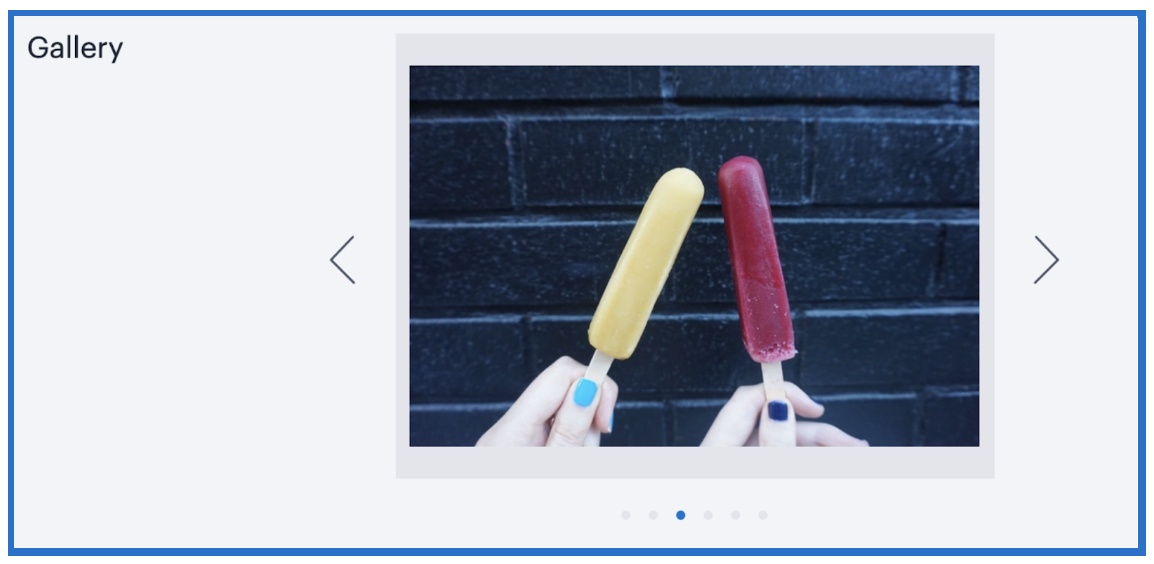 There is no limit on the number of images you can upload on the Marketing Images field. However, please ensure that they are relevant to your product profiles and each file is 2MB or under in size.
Product Video
Upload videos that bring your products to life by entering either a YouTube or Vimeo URL. The video links must be public in order to show.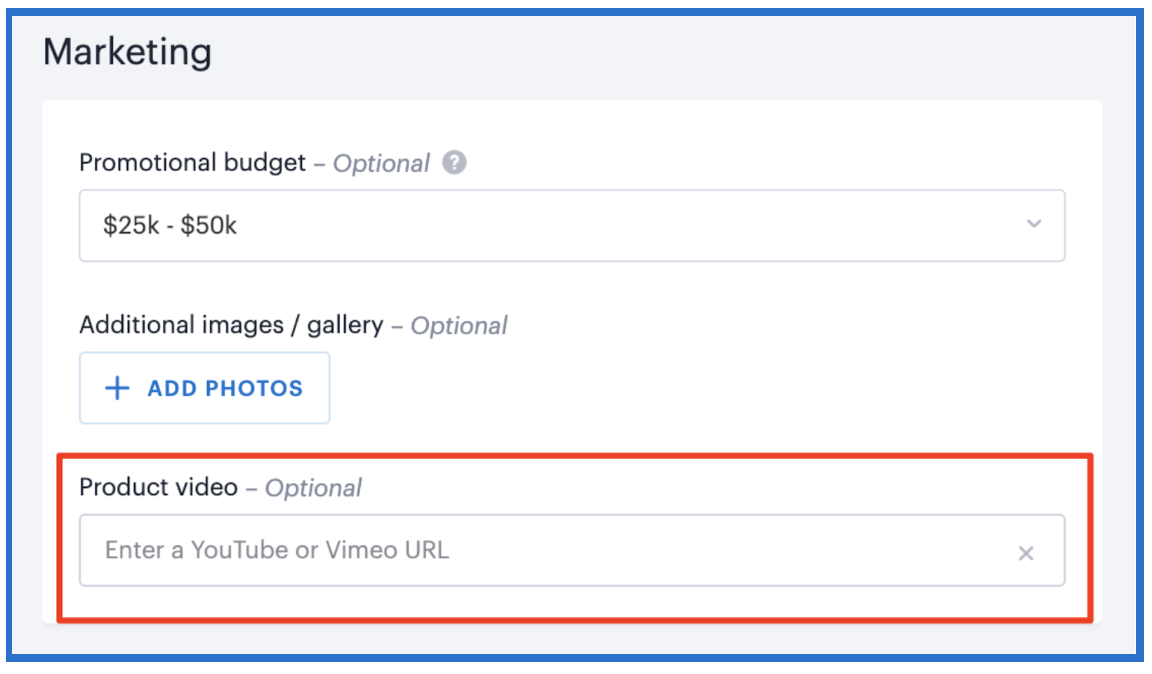 Examples include but are not limited to:
PitchMe Video – Film yourself or someone from your business selling the benefits of your product. This should be no more than 90 seconds and can simply be filmed on a smartphone and uploaded to YouTube.
Product Demo Video – A professionally created product demo video.
TV Commercial – TV advertising to support your brand.