RangeMe account profile include the following details:
Name

Job title

Email

Phone number

Time zone
Only one user can be associated with each RangeMe account. If another member of your company would also like to contribute to your product profiles we recommend using a shared email and password. 
If you would like to close your account contact our team at supplier@rangeme.com.
Note: When updating email address you will receive a confirmation email. Your address will not update until you have followed the link in your inbox to confirm your email address.
In order to access your account profile, please login to your RangeMe account:
Click

Settings > Profile

Simply add or edit your personal details and click

Save Changes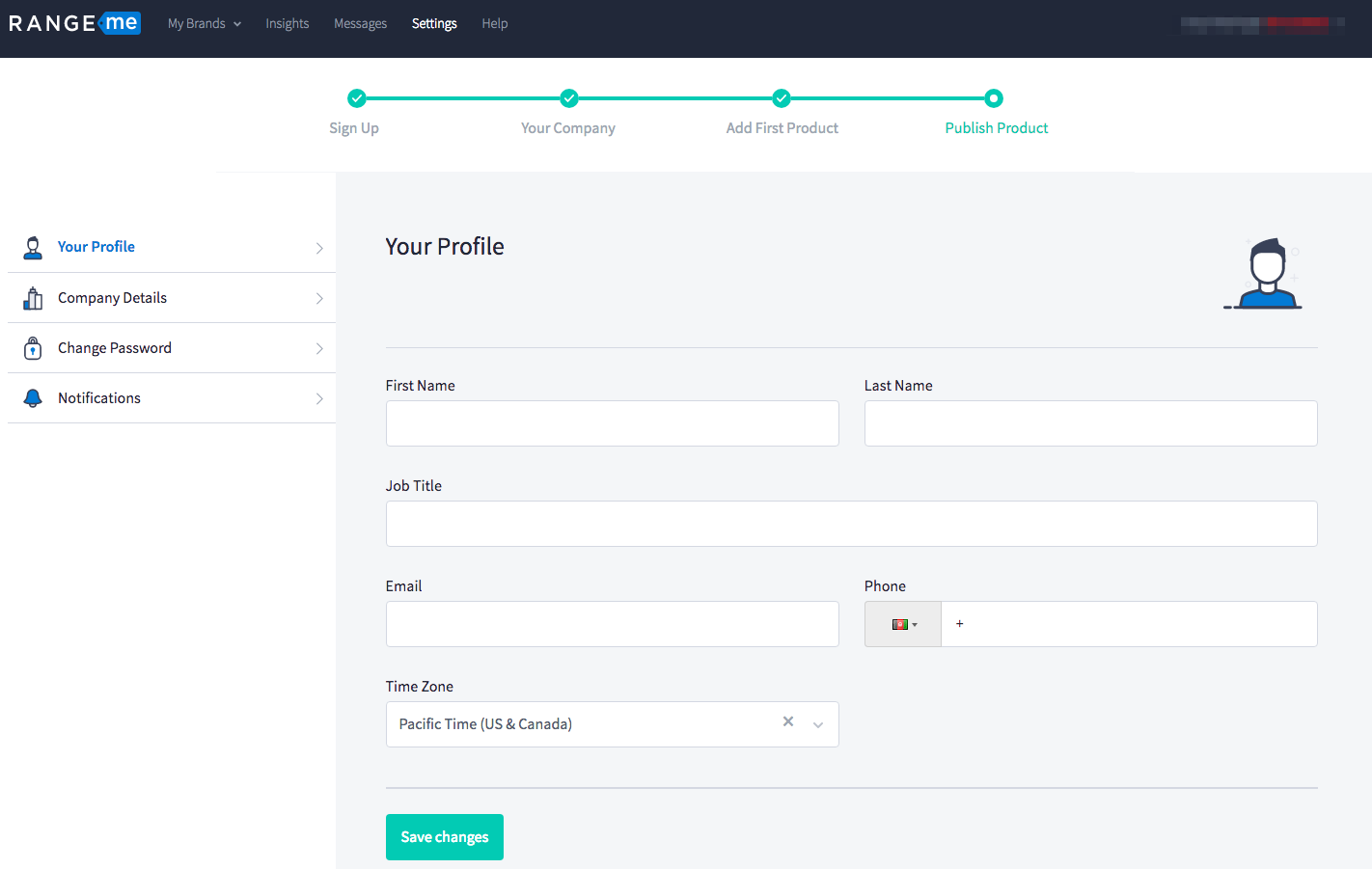 In order to learn more about changing your password, please click here.