All published, unpublished and pending product profiles can now be viewed by brand page under the products tab. From the products tab suppliers will be able to add new products, edit products, complete drafts and much more.
Brand page products can be reordered by dragging a product to its desired position. It is important to remember that buyers will only be able to view products that have been approved and published on the platform.  
The product cover you select for your brand is the product profile that will represent your brand to buyers on their dashboard. It will be your brand's first impression so make sure its a good one. 
Product Profile Actions:
Preview- this action will show you your product profile from a buyer's perspective.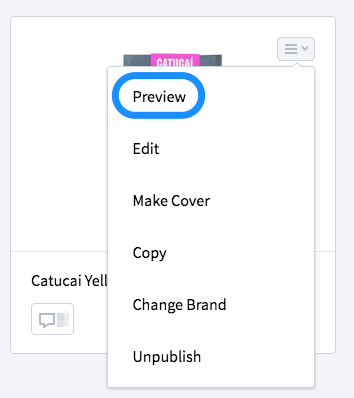 Edit- this action will allow you to make any necessary adjustments or additions to your product profile. To learn more about editing your product, please click here. (please note: published products will need to be unpublished first)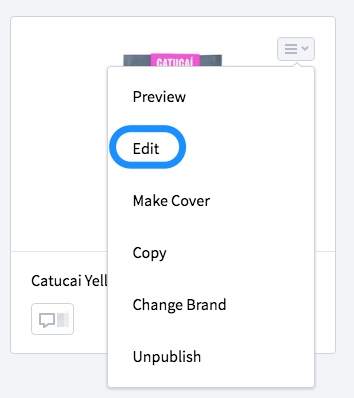 Make Cover- the product you select to be your cover product will be the first to show to buyers viewing products by brand. Please be aware that only one cover product can be selected per brand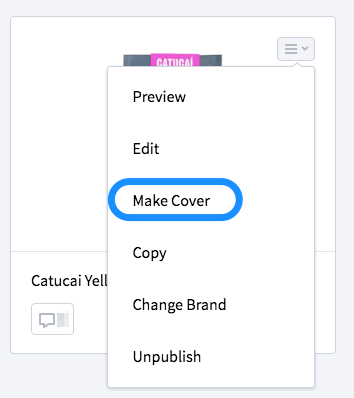 Copy- this action will allow you to copy the details of one product profile to create another. To learn more about copying your product, click here.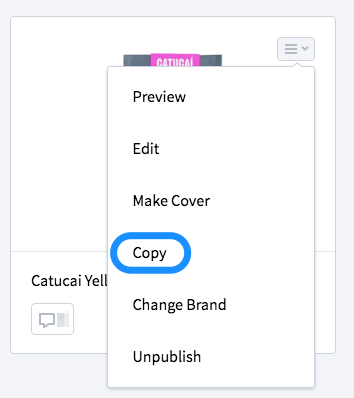 Change Brand- this action will allow you to move this product profile to another one of your brands if you have others. Just select the brand you would like to move it to and click "save."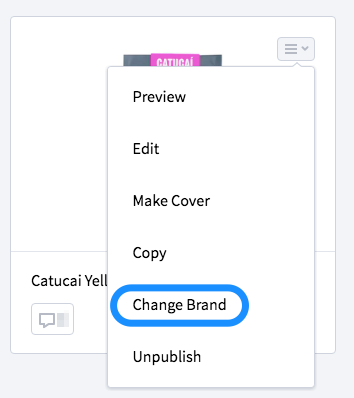 Unpublish- this action will remove your product from the view of retail buyers on the platform and change it to a draft. To learn more about published products, click here.