Interested in reorganizing the order of your product listings? Products can be reordered by clicking and dragging the product listing to its desired location. It is important to remember that buyers will only be able to view products that have been approved and published on the platform.
The cover product you select will populate on your brand card and represent your brand to buyers on their dashboard. It will be your brand's first impression to buyers so we recommend choosing a product that is either your bestseller or most popular product.
Product Profile Actions:
Preview- This action will show you your product profile from a buyer's perspective.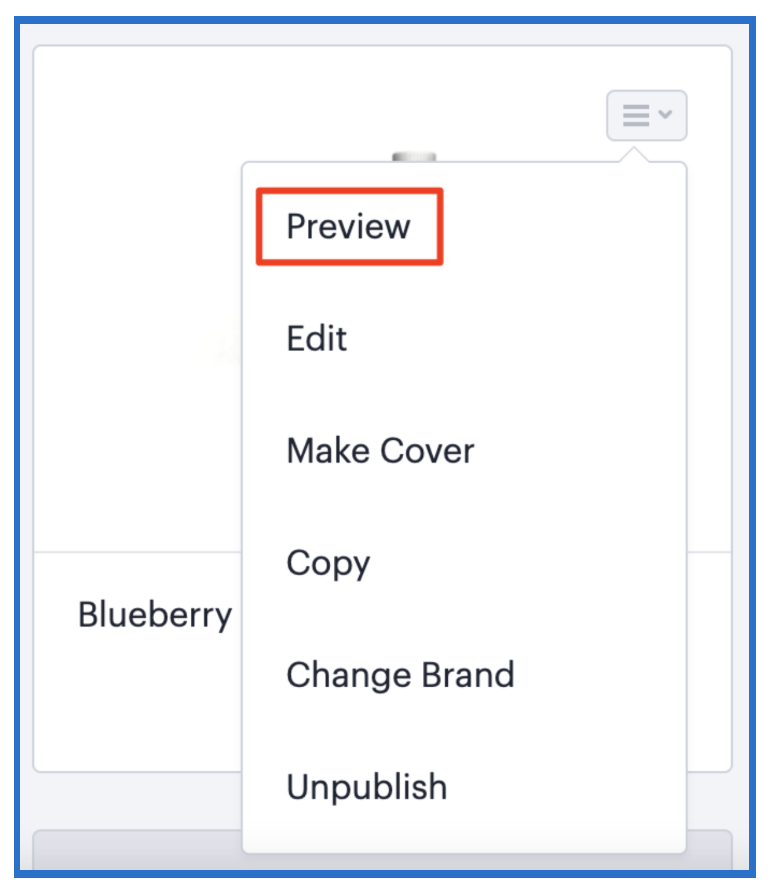 Edit- This action will allow you to make any adjustments or additions to your product profile. Be sure to publish any changes made by clicking the green "submit" button after editing. To learn more about editing your product, please click here.
Make Cover- By clicking "Make Cover" you will be selecting the product you wish to display on your brand card.
Copy- This action will allow you to copy the details of one product profile to create another. To learn more about copying your product, click here.
Change Brand- This action will allow you to move this product listing to another brand page if you have multiple brands on RangeMe. Just select the brand you would like to move it to and click "Save."
Unpublish- This action will remove your product from the view of retail buyers on the platform and change it to a draft. To learn more about published products, click here.