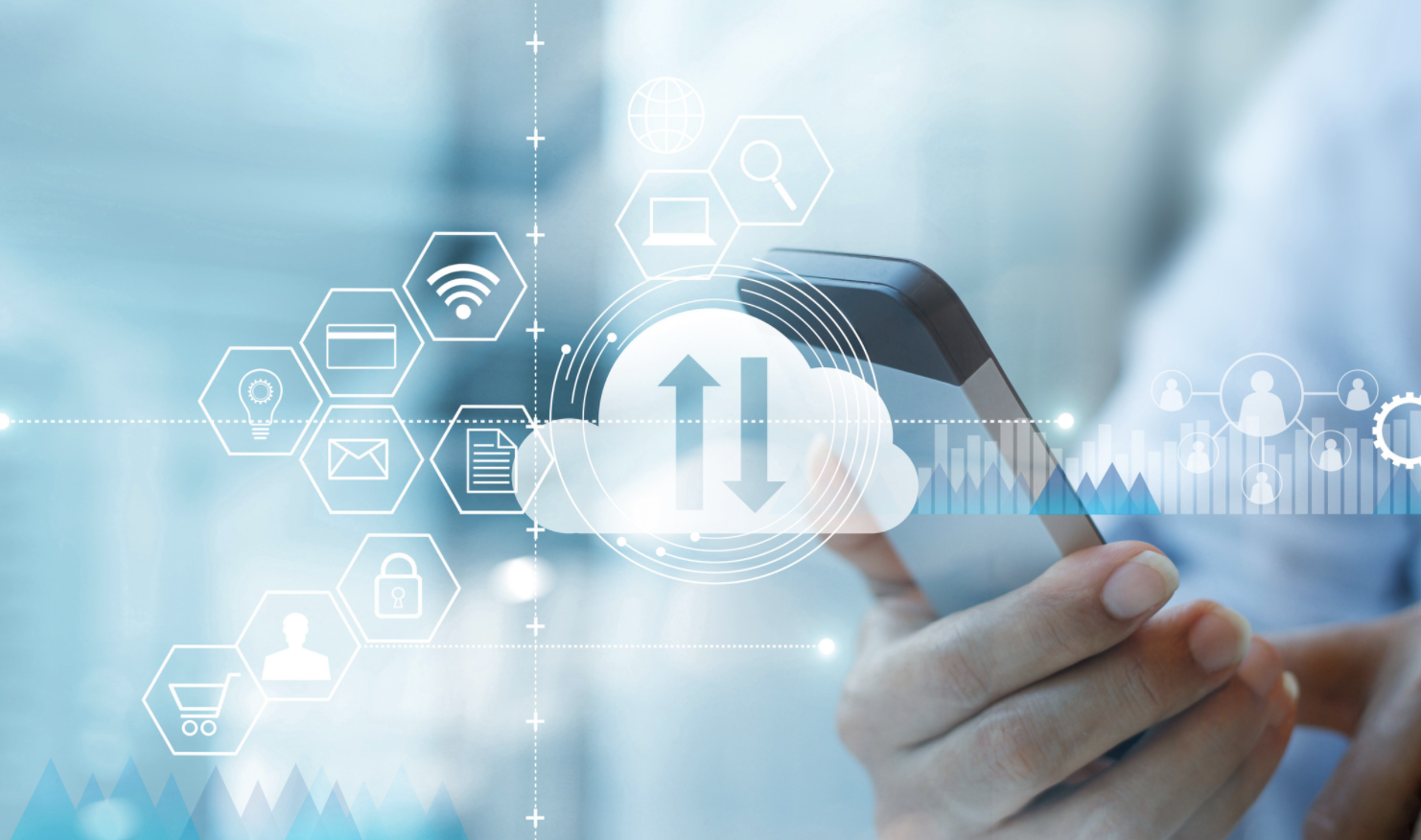 What is EDI?
Electronic Data Interchange, commonly referred to as EDI, is the integration set up between two businesses. While the retail and supply chain industries employ the use of EDI most frequently, EDI can be used to integrate an array of companies in a wide variety of industries.
Application Programming Interface connections, also known as API connections, can be set up to facilitate EDI's same end goal of integrating two or more business systems. Individual retailers may prefer specific kinds of communication methods such as an API which has become increasingly common in the recent past. Whereas APIs can be used for a wide variety of purposes, EDI integrations can be set up using them.
Most EDI implementations are initiated by a supplier integrating their systems with the retailers (also referred to as trading partners) they trade with. Usually, a supplier will become approved as a vendor for a retailer and be required to set up an EDI connection in order to start trading products. This is a standard practice, especially among larger retailers.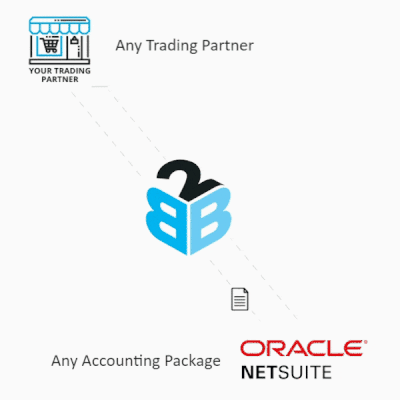 Is there any benefit to EDI?
Absolutely. EDI both improves the efficiency of your business, saves your staff time, and saves your company money.
Eliminate Chargebacks:

Avoid costly chargebacks and dues because of EDI non-compliance and manual data entry errors.

Improve Accuracy:

Make your business more efficient by preventing data entry mistakes caused by human error.

Reduce Labor Costs:

Automate your data entry and management for a fraction of the time and cost.

Real-Time Error Monitoring:

At no charge to you, B2BGateway actively monitors functional acknowledgments to ensure documents are successfully transmitted.

Lower your Overhead & Get Paid Faster:

Improve your ROI and expedite your shipping and cash flow cycles with electronic invoicing.
Can I set up EDI myself?
Yes, but not easily. Setting up EDI internally is both very time-consuming and if set up improperly, your company will run the risk of incurring expensive chargebacks from the retailers your company trades with.

It's a much wiser investment to hire trained EDI professionals because by outsourcing EDI, your company will ultimately save a substantial amount of time and money. A fully-managed EDI provider will be able to properly complete the initial EDI setup and testing, as well as proactively handle the necessary ongoing error monitoring, maintenance, and updates mandated by retailers.
What should I look for in an EDI Solution Provider?
Your company should be looking for an EDI Solution Provider, such as B2BGateway, that meets the criteria listed below:
Fully-managed EDI service allows your company to focus on your own business.

Support will always be available anytime day, nights, weekends, or holidays.

Training will be provided by a dedicated project manager during the EDI setup process.

Flexible to the needs of your business, enabling your company to grow.

Competitive and transparent pricing is always available.

EDI updates mandated by all retailers your company trades with will be proactively implemented with no interruption or additional cost.

Capable and proven record of servicing a wide range of industries, business systems, EDI documents, EDI standards, and company types from across the world.

Experienced at setting up integrations with any communication method, such as API.
What do I need to get started?
A supplier will need to be approved as a vendor by a retailer to be able to complete the process of setting up an EDI connection, however, the process can be initiated much sooner. B2BGateway can offer you a no-risk commitment to using our services. This will show buyers on RangeMe that your company is committed to fulfilling their EDI requirements, avoiding any delays from trying to find an EDI provider after having selected your product.
I have an obscure, custom, or proprietary Accounting Package/ERP. Can I still get EDI?
Yes. The ability to set up alternative integrations may vary among EDI Solution Providers in the industry. While B2BGateway cannot speak to the capabilities of other companies, we can work with virtually any business system. B2BGateway has completed a wide variety of different custom setups and can almost certainly help your company get your EDI set up as well. Additionally, the B2BGateway sales staff will be fully transparent about any limitations we may run into integrating with an alternate system as it's our goal to build productive long-term business relationships.
What if I don't have an ERP / Accounting Package?
B2BGateway offers the Warehouse Support Site which will allow your company to both handle your shipping & warehousing as well as transmit EDI documents without the need for an ERP / Accounting Package.
What happens once I begin the process of setting up EDI?
The process and methodology will differ between EDI Solutions Providers.

At B2BGateway, the process begins with a consultation with our expert sales staff about the unique needs of your business. You'll be given an overview of the project outline as well as be sent a document flow to be able to visualize how EDI will improve your business efficiency. A contract will be sent confirming the details and pricing. After the contract is signed, a kick-off call will be scheduled to get started.
During the kick-off call, you'll meet with and speak to the team dedicated to your EDI Setup. They'll ask you for an overview of your company, your goals for the EDI setup, as well as any information required from you to get started. Once initiated, our team will set up, test, then launch your EDI integration.
Throughout the entire process, you'll have the opportunity to contact us directly in case you have any questions. Once your EDI connection has been set up, support is always available including nights, weekends, and holidays.
How long does it take to get an EDI connection set up?
Times will often vary between different EDI Solution Providers. At B2BGateway, it's recommended to allow at least 4-6 weeks for setup and testing. This will allow for a reasonable amount of time for retailers to respond with any information that may be required on their part. Additionally, while any effort provided by your company is generally minimal, to keep the process moving, it's helpful to be available if in case anything is required of your company for the setup to be completed.
How much does EDI cost?
Pricing for EDI varies between EDI Solution Providers. At B2BGateway, pricing is usually customized based on the client's needs. Price estimates are based on:
The number of trading partners being set up

The complexity of the integration (varies by Accounting Package / ERP or eCommerce Platform)

The number of SKUs being transmitted

If an integration with a Third-Party Logistics (3PL) provider is required

If a Value Added Network (VAN) is required by the trading partner
Cost estimates are separated into One-Time Fees, Monthly Fees, and Yearly Fees:
One-Time Fees range from

$500 - $999 Organizational Fee paid upon signing with B2BGateway

$350 - $750 per Trading Partner Setup paid once testing is completed

Barcode Labels or Packing Slips may incur extra one-time fees

Monthly Fees range from

$99 - $189 Monthly Service

$0.06 per SKU Line Item Transaction

$0.16 per Kilobyte (KB) Value Added Network (VAN) (if required)

Yearly fees

$349.00 per AS2 Encryption License (if required)
You can Request a Pricing Estimate from B2BGateway on our website. B2BGateway offers annual and monthly contracts and various pricing structures to fit your business needs. Our Business Development Representatives can discuss what works best for you.
An exclusive discount is available for all premium RangeMe users:
Receive a 50% discount on the first EDI setup

We'll waive the first 2 months of the monthly support fee
Where can I learn more about EDI?
More information about EDI is available on the B2BGateway website. See below for some links to commonly requested information:
If you have any questions, please reach out to our expert sales staff by phone at (401) 491-9595 Ext. 5, or by email at Sales@B2BGateway.net.
---------------------------
About the Author