Limited- Time Applications (previously called Submissions) are a special type of applications created by retailers who are looking for products to source in the near future.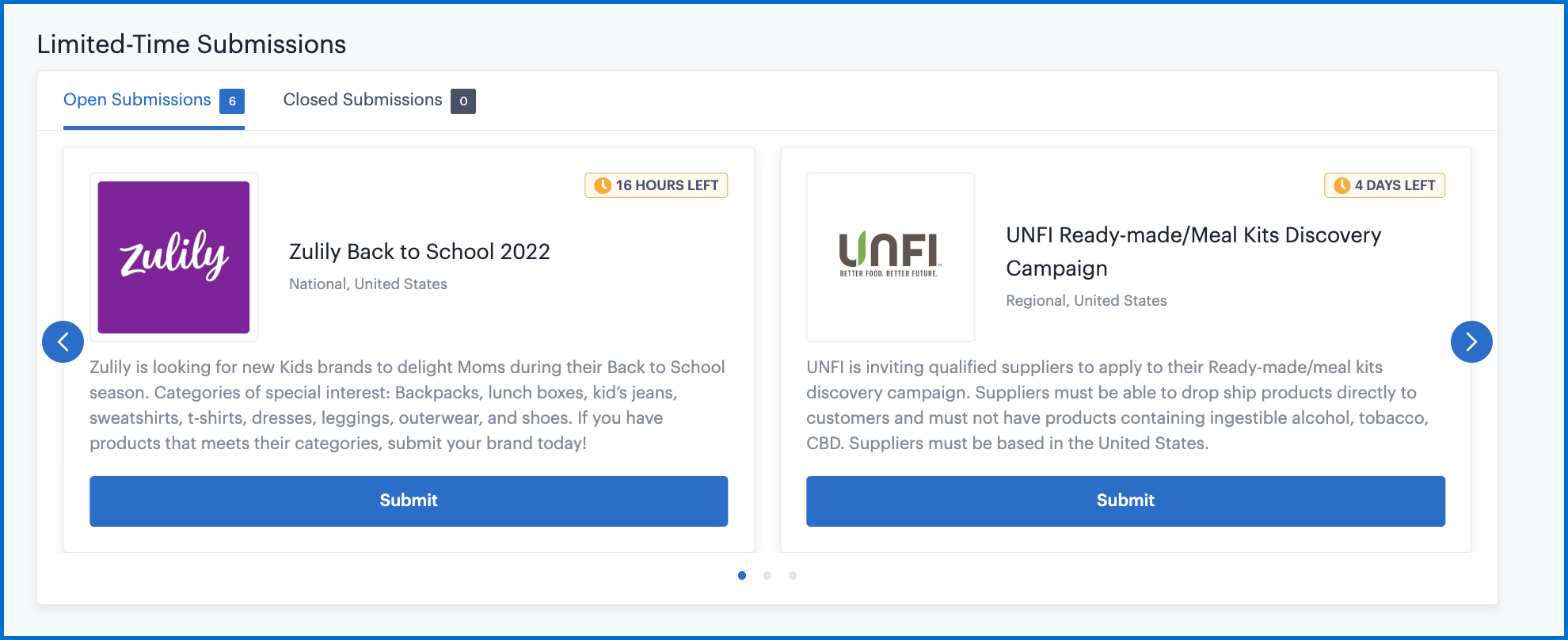 These submissions each have a set expiration date, and will automatically stop accepting submissions once their timer expires or by the retailer's request. Each limited-time submission will have its own banner located at the top of the Retailer Opportunities page, each with its own expiration timer. You can view Open and Closed Limited-Time Submissions.
Limited-time submissions will not be counted against a Premium supplier's submission per retailer per year.
Limited-Time submissions are available to both free and Premium suppliers. Some will have a lock icon next to them and these are only available for Premium suppliers.
If you're not a Premium supplier and would like to have the eligibility to submit to the other listed retailers on this page, we recommend upgrading to RangeMe Premium. You can subscribe or request more information here.
Upon clicking submit, you may be prompted to select the specific products you'd like to submit from your selected brand. For suppliers with multiple brands, you can repeat this process of submitting relevant products from your other brands to these exclusive submissions. You will also be able to choose which brand to submit if you have multiple brands.
After you have completed your submission, suppliers will be able to review their entries at any time under your Manage Submissions page. After the time limit has been reached, the submission will close and buyers will review your product submissions.