Before your product can be published on the RangeMe Platform, it must be approved by our Product Approval Team. The approval process confirms that your brand and products meet the requirements for being listed on RangeMe and shown to our Buyers on the platform. Our goal is to make the Product Discovery Process easier for both Suppliers and Buyers by making sure that the products on the platform are filled out correctly and are intended to be sold in retail locations.
After you click Submit For Approval, one of RangeMe's Product Specialists will review your product within 24 to 48 hours within the workweek, oftentimes within a few hours.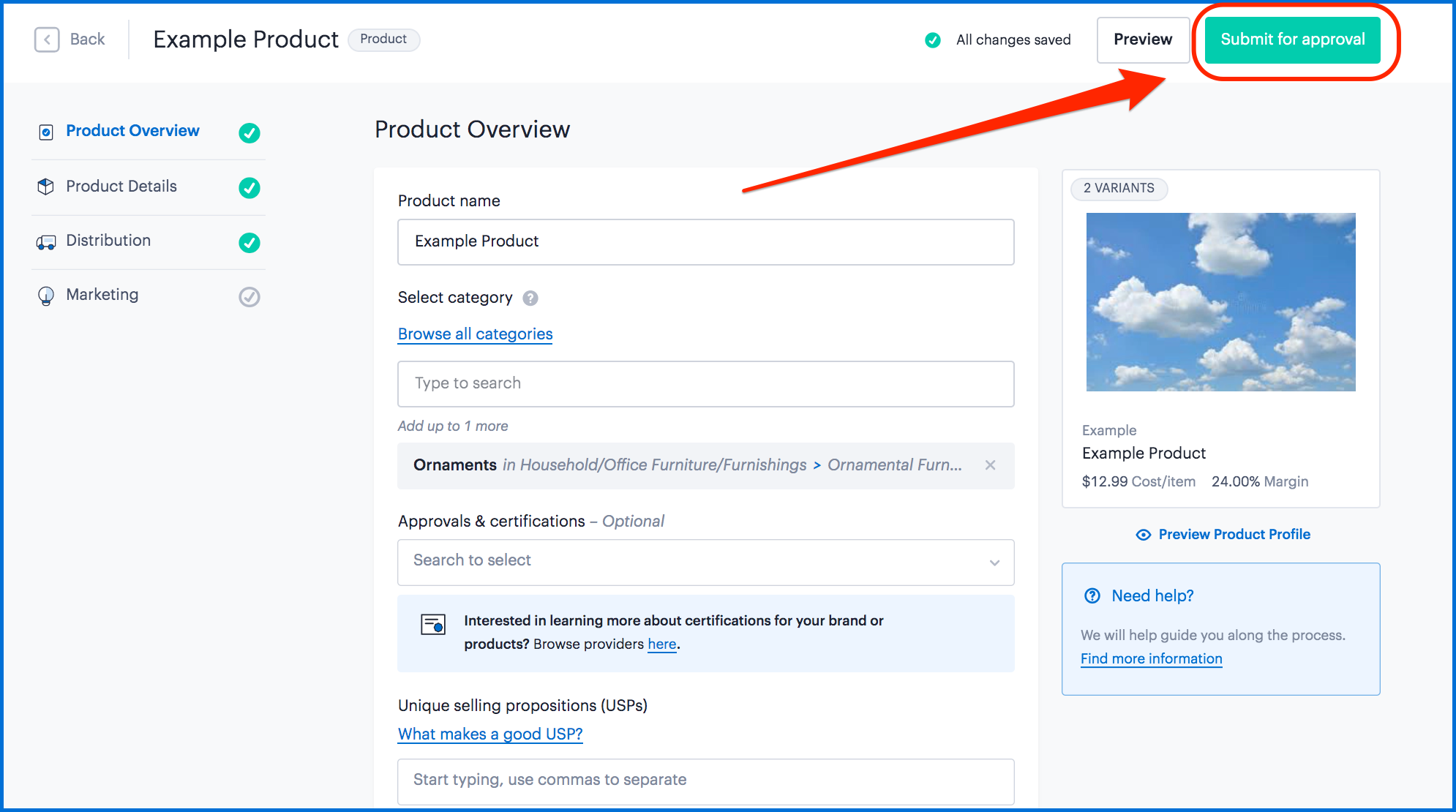 Note: If your product is not approved we will send you a written explanation to the email you signed up with explaining why it was not approved and what the next steps are.
During the Review Process, we determine whether your Product Profile is retail-ready and appropriate for the Retail Buyers on RangeMe. We make this determination by considering a number of different factors based on the information you have provided in your Product Profile. This is why it is important to include as much detail as possible about your company and your product.
Here are some common reasons why products will not be approved:
Unacceptable Product Image (see:

What Makes a Good Product Image

)

Unrealistic Pricing (e.g. Gross Margin of 0% or Cost of $0.01)

Not a Consumer-Packaged Product or not appropriate for RangeMe (see:

Who Uses RangeMe

)

Product Listing includes multiple products (e.g. bananas, oranges, and apples)

The product name, description, or other fields are written in a language other than English

The product is listed in the incorrect category
If your Product Profile meets all our requirements, it will be published by our Approvals Team to start being visible to Buyers on RangeMe immediately.
You may make edits to your products or profile at any time. Once you are done editing, click the green "Submit" button at the top of the page to publish any changes that have been made. Any fields that require your product to go into Pending Status after being re-submitted are called Critical Felds. Learn more about what that means here.