First time logging into RangeMe? Follow this list.
If you are a new supplier on RangeMe, you will land on your supplier Home page. This is where you can follow step-by-step instructions on how to publish your first product and complete your RangeMe profile.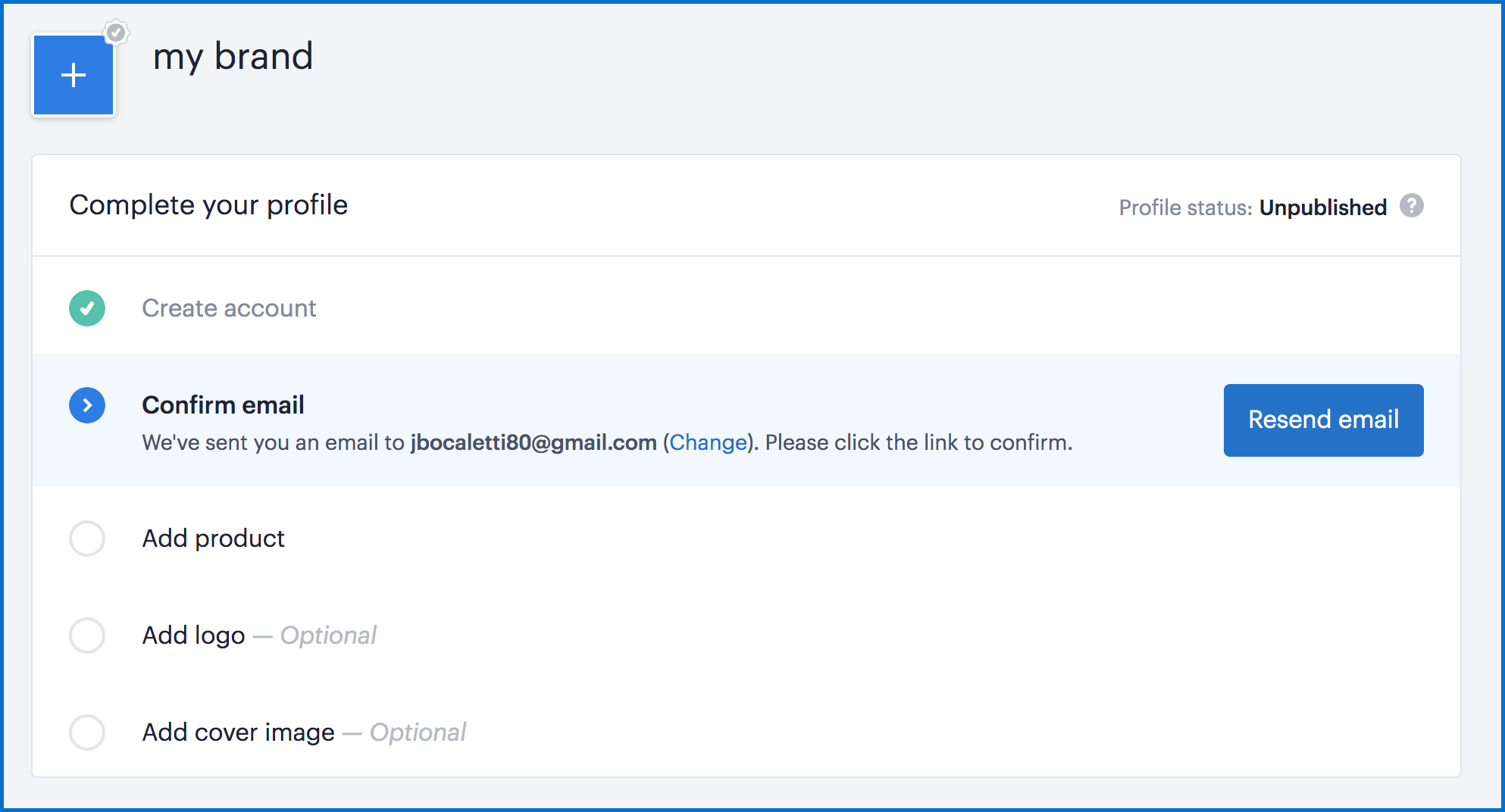 Returning RangeMe Suppliers
RangeMe suppliers can now explore their RangeMe account and view important details on their brand(s) at a glance from the supplier Home page. Suppliers can navigate back to their Home page at any time by clicking the Home tab at the top of the page in the Navigation Bar.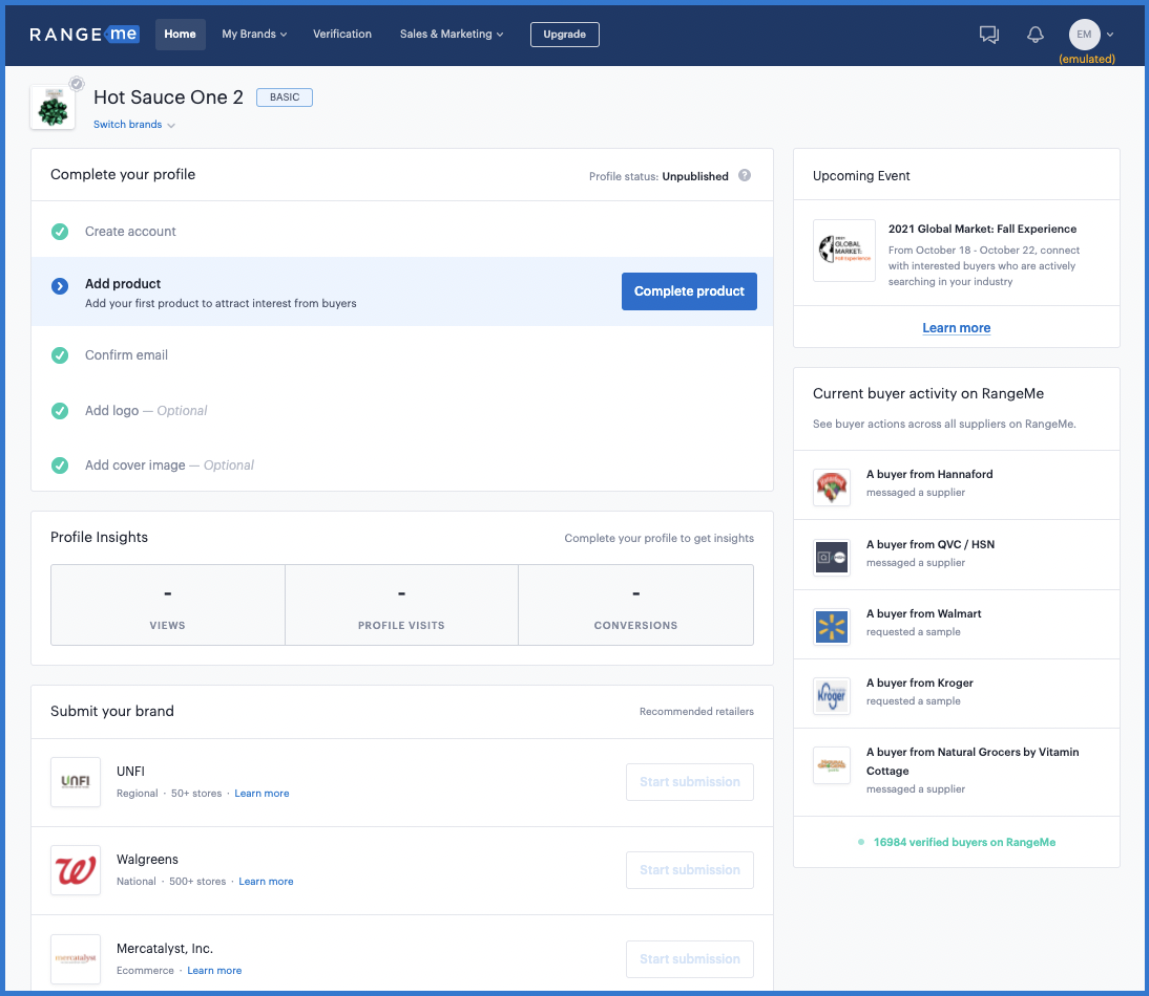 If you have more than one brand simply select "Switch Brands" under your brand name in the top left-hand corner of the page to view a different brand.

From the Home page suppliers can review profile insights, recent activity on RangeMe, and improve their profile with step-by-step instructions. Premium suppliers can now submit their brand to retailers directly from their Home page and view which retailer has recently visited their profile from their Premium Insights.
Check out your new supplier Home page here.