Retail buyers can manage new supplier inquiries by directing new item submissions from their website to their RangeMe submission folder.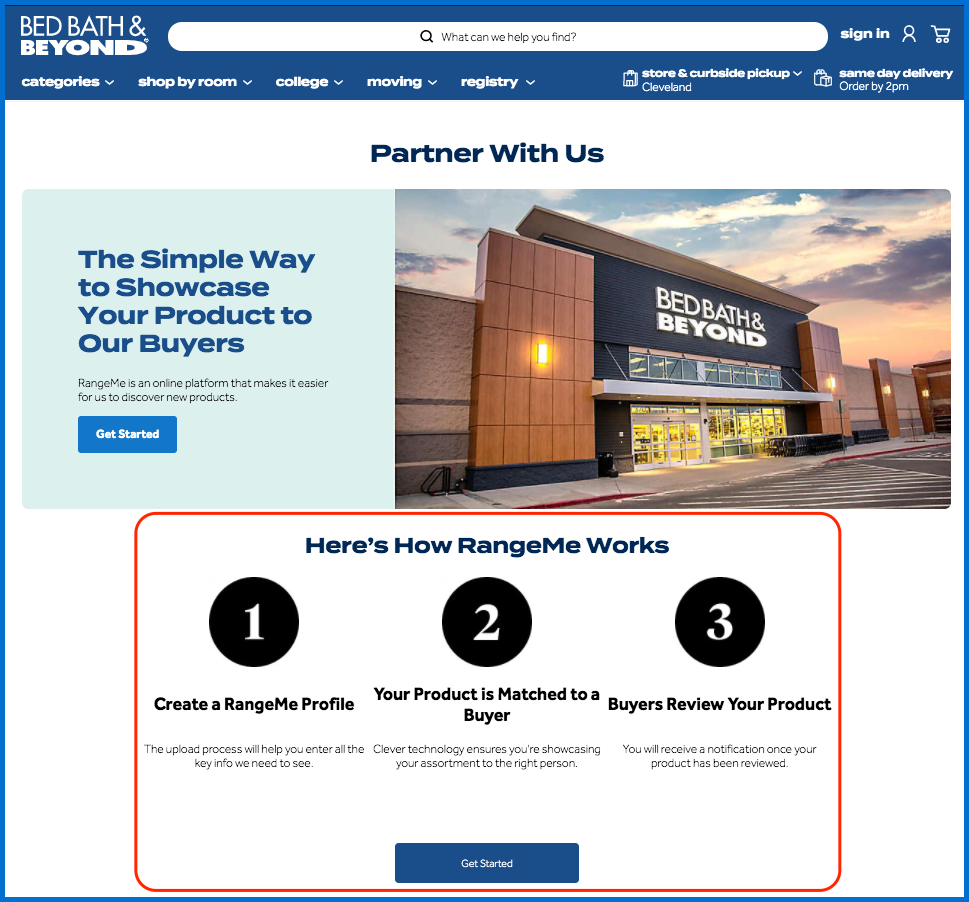 All submissions will be routed by category to the appropriate buyer. Simply contact buyer@rangeme.com to request a unique submission link for your business.
If a supplier registers for RangeMe through your customized link they will be exclusively available to your business for their first thirty days on the platform. This means you get first dibs on moving forward with these suppliers before other retailers do. You can find the suppliers that register through your RangeMe link under your submissions folder.