In order to get RangeMe Verified™, you must be a RangeMe Premium supplier and meet all of the RangeMe Verified™ requirements. One of these requirements is having insurance for your brand/products. This insurance document must be a Certificate of Insurance, and show the following information:
Coverage for Commercial General Liability

Show start

and

expiration dates

Name of company covered & company providing insurance
If needed, the document can be made out to RangeMe. The address is as follows: 665 3rd St Suite 425 San Francisco CA 94107
See the sample below: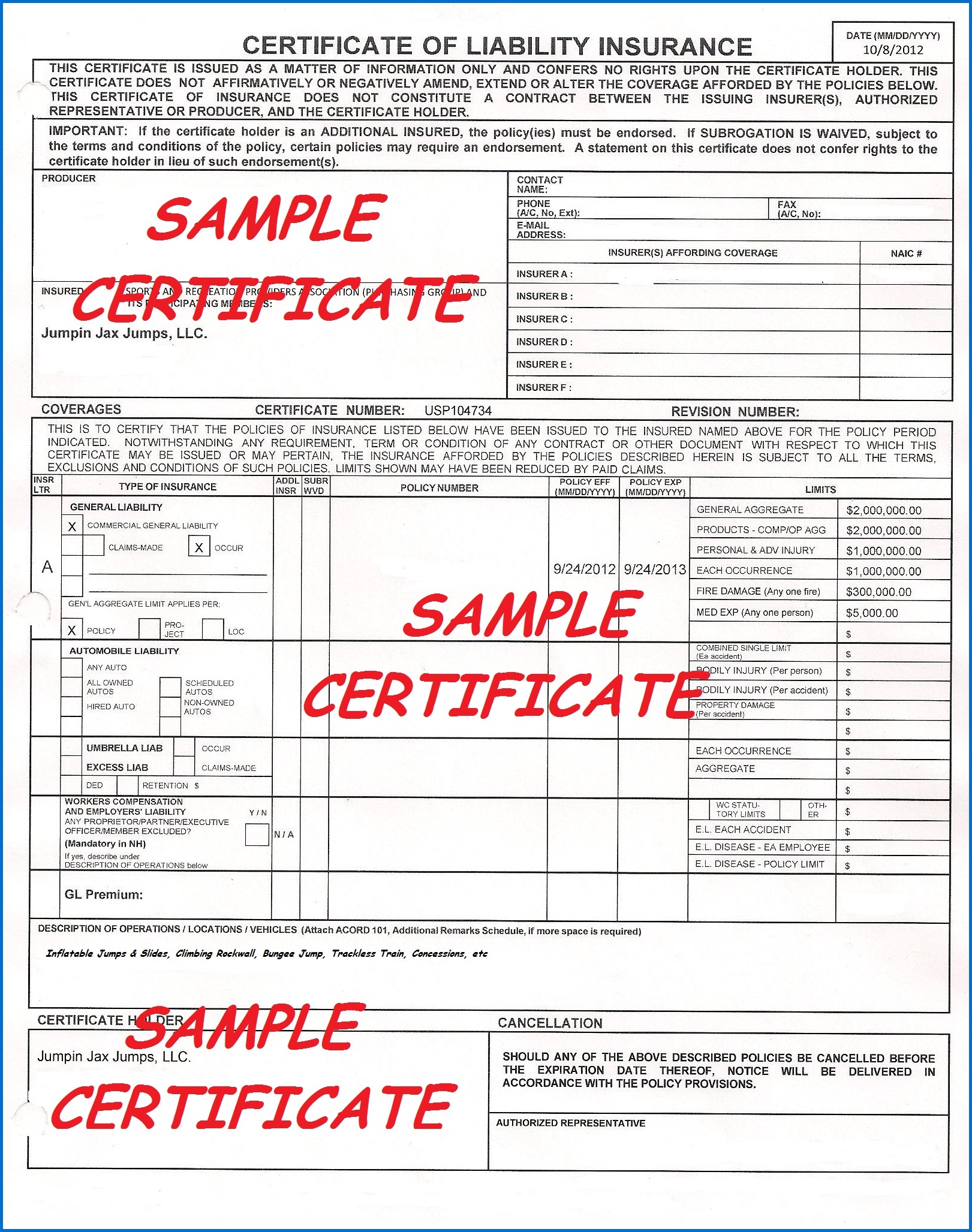 To upload this document, click the Verification tab in the banner at the top of the page and select the Insurance section on the left-hand side of the page. Upload your file here.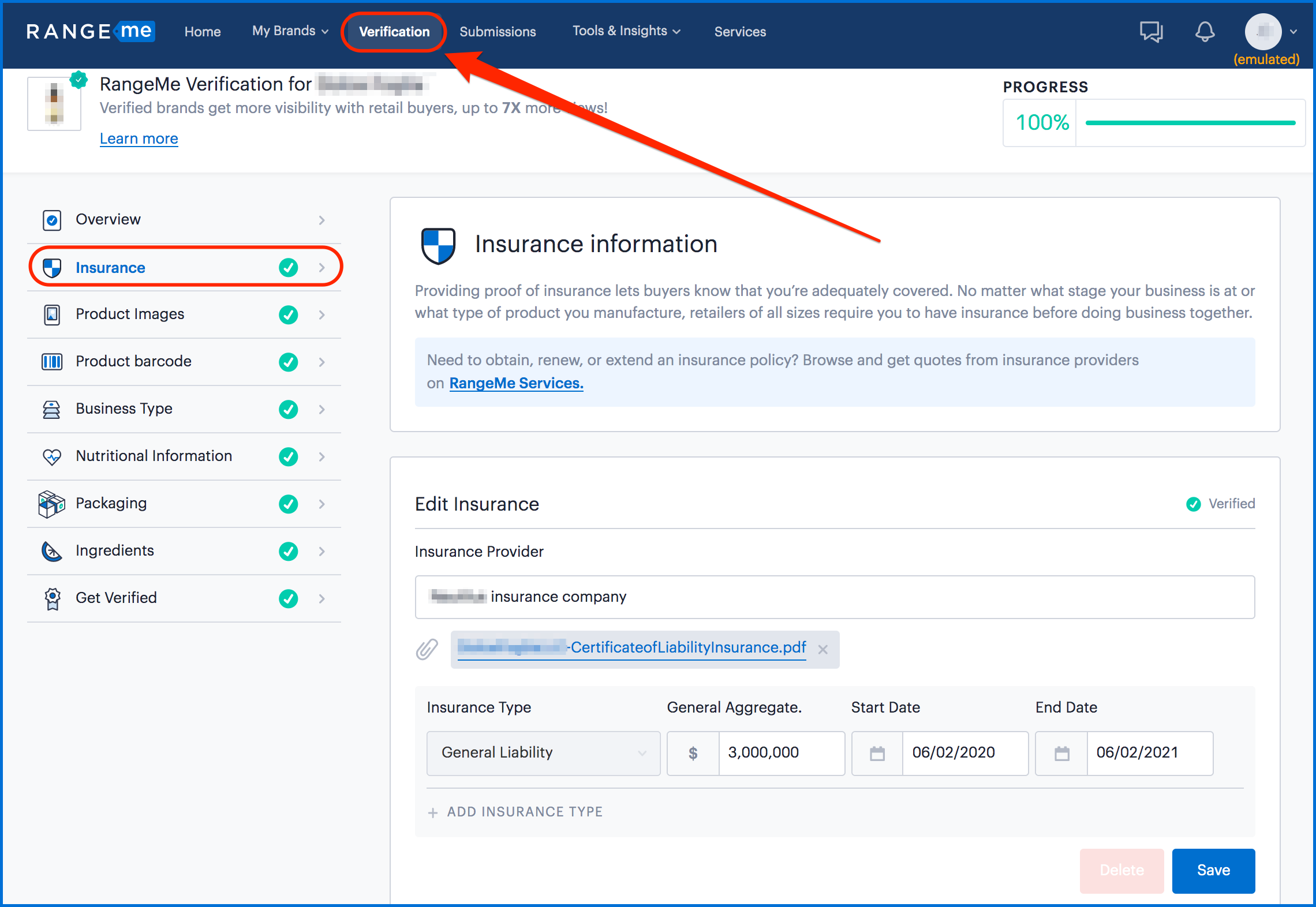 Once you have uploaded your document, add the Insurance Provider's name, Insurance Type (must include 'General Liability' in order to be approved), and the amount and dates covered.
Note: All information input here must match your document in order to be approved.
If your insurance is expiring soon, you will receive an email notification about 2 months prior to it expiring prompting you to update your document as soon as you receive your updated certificate.
If your document is already expired, you will need to replace your existing insurance and upload your new current document with all necessary insurance details requested. If you are looking for a new provider you can explore RangeMe Services to discover new vendors or request a quote!
Note: A Premium supplier's RangeMe Verified™ status will not immediately be revoked but it is important that you update your forms as quickly as possible to ensure accuracy.