Organizing your product by Variants is a great way to present your brand page when you have a large assortment of products. If you are a supplier with one product that comes in only a handful of Variants, you may prefer to list each as a separate product, and that's okay.
How you choose to organize and present your products and Variants to buyers is entirely up to you. The best way to present a brand will be unique for each supplier and vary across industry, strategy, and more.
Variants will be listed in the "Product Detail" section of a product profile.
To Add A Variant:
When adding or editing a product, go to the "Product Details" section of your product profile.

Complete all fields that apply to your "Primary Item" or "Parent Product" then click

"Next".

A "Primary Item" will be the item displayed on the brand profile's Product Card. This will populate and the option to "Add Item Variation" will appear, to continue with more Variants, select

"Add Item Variation".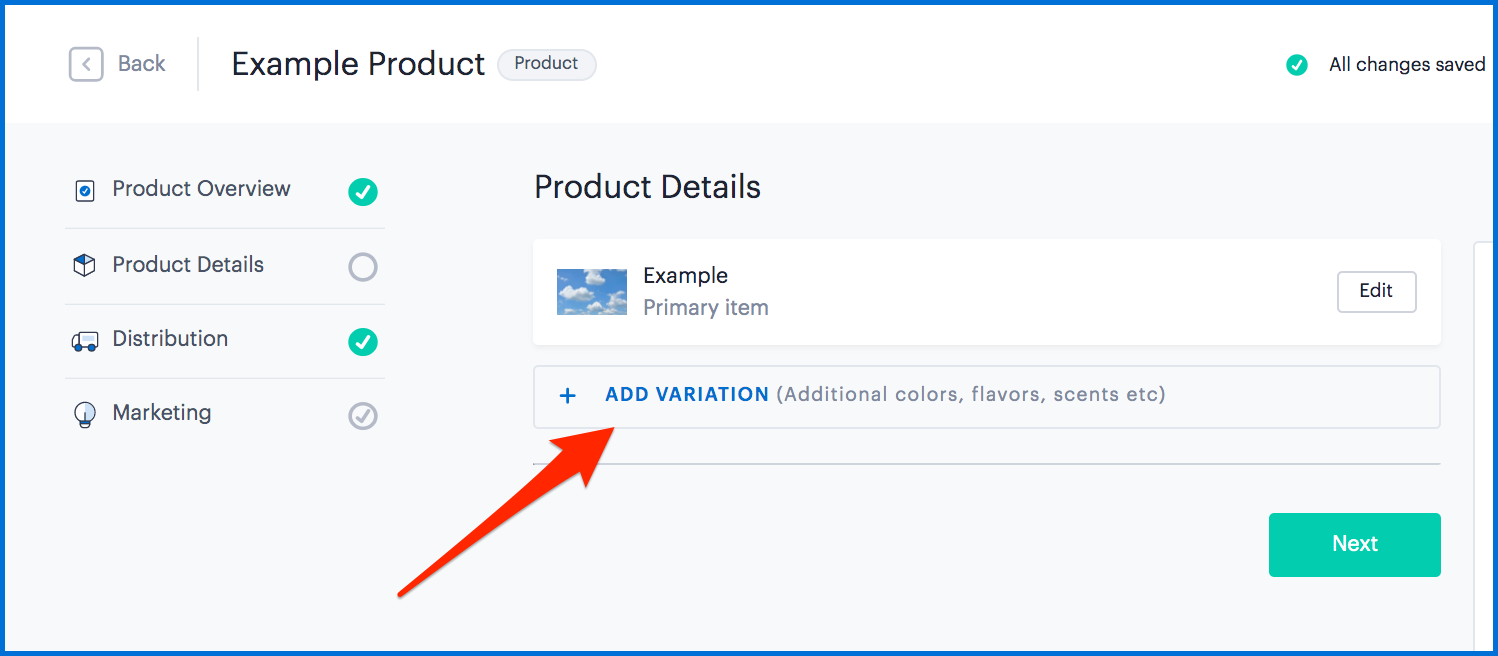 4. Both Variants/items will now appear, at this point, you may edit existing items, continue adding new Variants, or select "Next" to complete your product profile.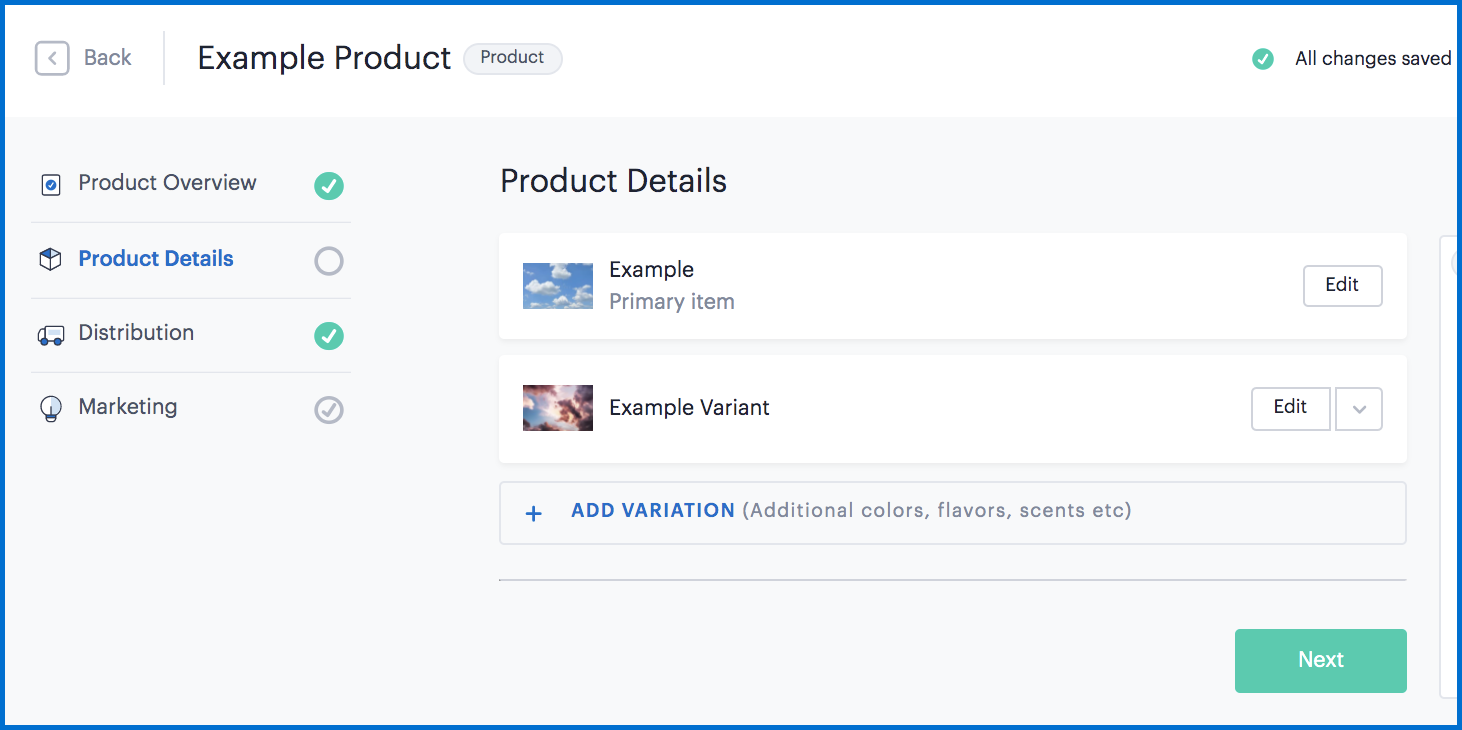 5. To change the "Primary Item" or "Delete" a Variant, select the drop-down for the product you wish to take an action on. See the image below.