With thousands of new products launching every year—yet only a small portion of those products succeeding—getting your product onto retailers' shelves is no small feat. Not only does your product have to be great, you also have to be able to cut through the noise and differentiate your brand from the competition to be successful in CPG.
In today's CPG environment, one of the key ways suppliers are setting themselves apart is through certifications. Natural, organic, minority-owned, paleo, non-GMO, and fair trade, woman-owned are just a handful of the many certifications brands can achieve and that consumers today are looking for in the products they purchase.
Consumer shopping trends and habits have shifted over the past few years—and especially in 2020— there has been a sharp increase in the demand for certified products. Consumers today eagerly seek out brands that have one or more certifications that resonate with their values, from health and wellness to products that are organically or naturally sourced, and more. As stated in the Edelman 2018 Earned Brand Report, "Brands are now being pushed beyond their classic business interests to become advocates for a better society."
It's not just consumers who are looking on store shelves for products with certifications. Buyers, too, are on the lookout during product discovery for brands with certifications. In 2020, the top five certifications that saw the most interest from food and beverage buyers, as well as health and beauty buyers, on the RangeMe platform were USDA Organic; Non-GMO Project Verified; Certified Gluten-Free; Fair Trade Certified; and Certified Vegan. In thehealth and beauty industry, we saw the interest for cosmetic-specific certifications such as PETA Cruelty Free and Vegan or Leaping Bunny Approved grow in 2019; however, in 2020, we saw buyers search for more health-conscious certified products to meet consumer demand for better-for-you products spurred by the COVID-19 pandemic.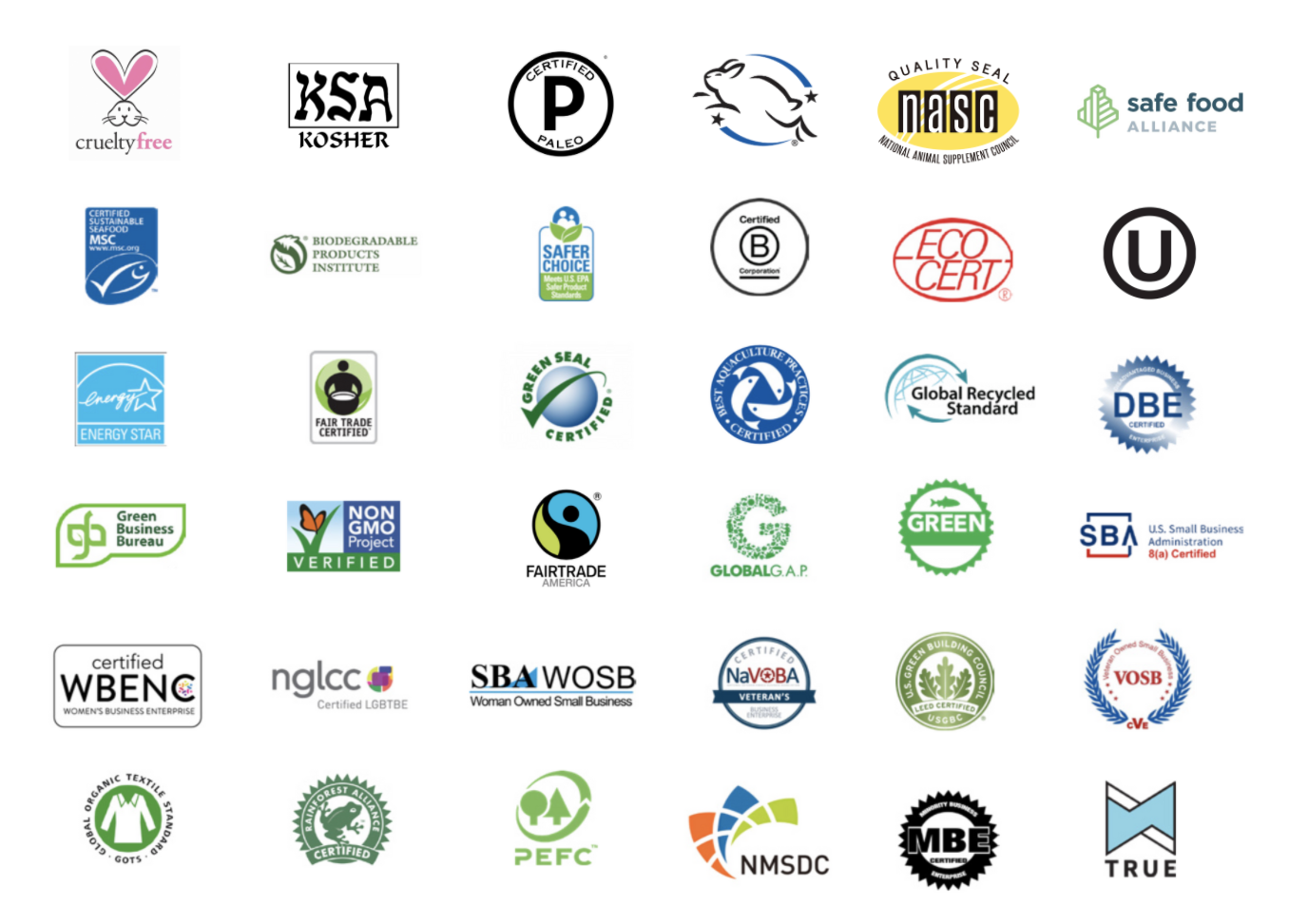 The path to certification
Each certification differs in terms of the requirements needed to achieve it. From a brand perspective, the first and most essential decision you'll need to make is which certification or certifications you want to pursue for your product(s). Once that determination is made, you can start taking the necessary steps toward certification.
And once achieved, it's important to remember that certification is more than just an emblem or stamp you're putting on your product—it's another way of communicating and connecting with both retail buyers and consumers and fostering brand trust and loyalty.
RangeMe Services for certifications
As part of RangeMe Services, suppliers can easily evaluate and pursue the right certifications by exploring trusted certification providers. Find the relevant certifications for your brand by searching for providers by your product categories. Suppliers can connect with providers on RangeMe to learn more about their brand's eligibility and the process for becoming certified. Categories brands can get their products certified in include:
Apparel & Accessories

Baby

Beauty

Electronics & Entertainment

Food & Beverage

Home

Pet

School & Office

Toys & Sporting Goods

Farm & Ranch

Health

Home Improvement
As consumer interest in certified products continues to rise, understanding certifications and how they can benefit your brand will continue to increase in importance for a CPG brand's success. The time and effort needed to achieve certifications isn't small, but the rewards can be immense. Leverage RangeMe Services to help with this pursuit, and connect with the right provider for your brand.