If a buyer has indicated that they would like to connect, a message will open between you and the interested buyer in RangeMe Messaging.
At this point, the buyer may ask additional questions about your product, request a sample, or even request to schedule a meeting to verify your profile details and discuss the possibility of carrying your product.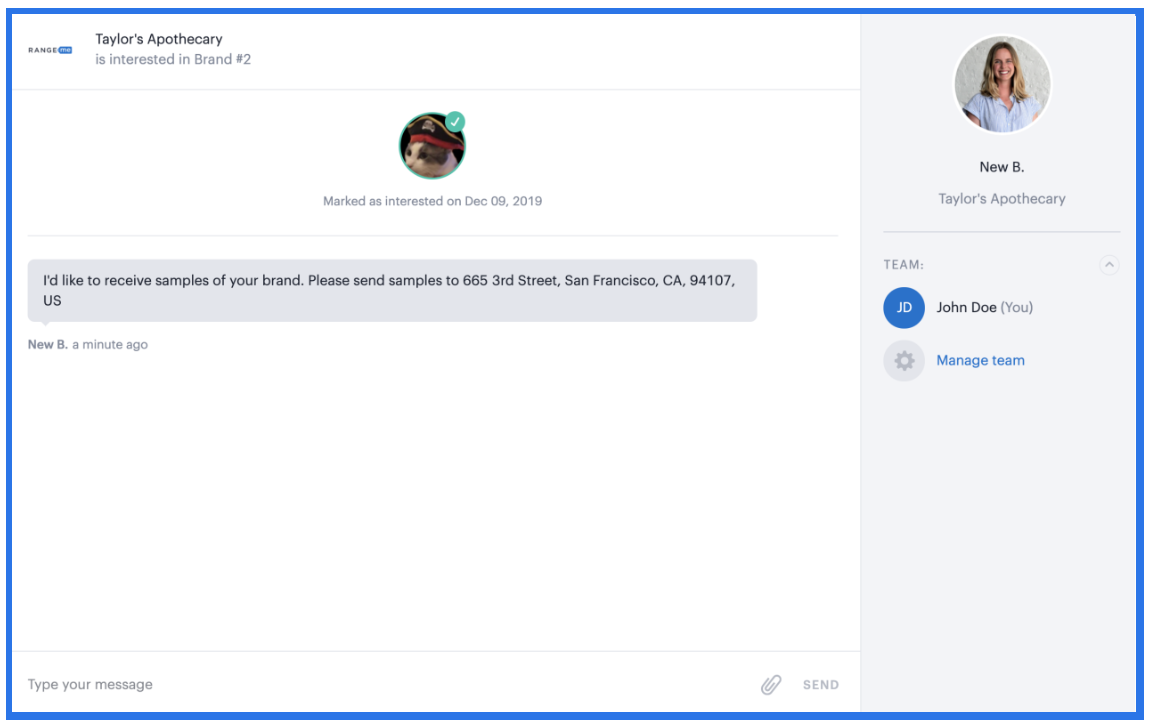 We always recommend starting a conversation with any buyer who has requested a sample. Ways to start a conversation can include saying hello, asking if they would like any additional samples, or confirming the address you will be sending samples to.
Please remember, suppliers will never be required to send samples, it is entirely up to you to determine if you would like to do business with any interested buyers. Should you decide you would not like to work with a retailer, all we ask is that you reply and let them know that their business is not a good fit for your strategy at this time.