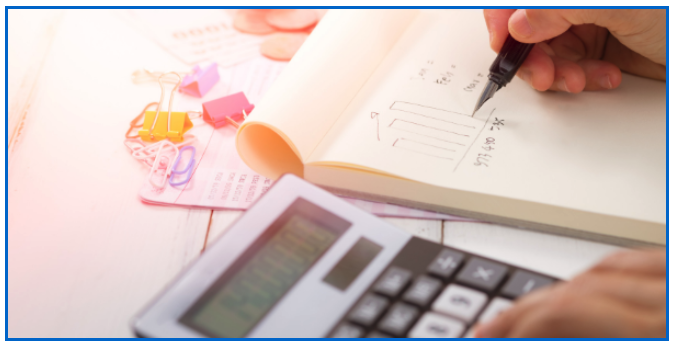 Small business financing comes in all shapes and sizes and the best option for a business is entirely situational. To get the best deal on financing, you need to put your best foot forward when applying. Below, we'll outline the requirements and application process for some of the most popular financing types, so that you have a better understanding of which is best suited for your business.
Line of Credit
A line of credit is a predetermined amount of money that business owners can draw finances from at any time. Once you repay the borrowed amount plus interest, you are eligible to continue drawing additional funds at your convenience.
Minimum Qualifying Criteria
To qualify for a line of credit, your business must be operational for at least six months and have annual revenues of at least $50,000. While some lenders require a 600+ FICO score, there are plenty of sources that do not require a minimum credit score. But beware, if your application just barely meets the minimum criteria your rates will be rather expensive.
Additional Application Requirements
Depending on whether you go through a traditional financial institution or credit union, you will need a few additional stipulations to be funded. For online lenders, you will need to provide the three previous month's bank statements and some form of business verification (i.e. a voided business check and a copy of a government-issued photo-ID). Credit unions and other traditional financial institutions often also require a copy of your P&L statements, your business tax return, and as a detailed business plan with revenue projections.
Equipment Leasing
Equipment leasing allows you to obtain the use of machinery, vehicles or other equipment on a rental basis, which avoids the need to invest large sums of capital in equipment. Because ownership rests in the hands of the financial institution or leasing company, while the business has the actual use of it, this type of financing is relatively easy to qualify for.
Minimum Qualifying Criteria
To qualify for equipment leasing your business must have at least $20,000 in monthly deposits, which also must be at least 50% of the monthly equipment cost. A minimum down payment of 15% - 25% is also expected, but you will only need a FICO of 400+ as the constructs of the agreement are far less risky in the eyes of the lender.
Additional Application Requirements
Aside from meeting the above criteria, businesses must also provide the most recent three month's bank statements and verify their personal identity and ownership of the business (i.e.copy of photo ID, business license or certification, etc.). Although it is uncommon, some leasing companies may also require the business's P&L statements.
SBA Programs
The US Small Business Administration 504 Loan or Certified Development Company program is designed to provide financing for the purchase of fixed assets, which usually means real estate, buildings, and machinery, at below-market rates. But while the pricing is attractive, applying and qualifying for these loans is often more difficult than other financing options.
Minimum Qualifying Criteria
Because SBA loans are backed by the government, a business must meet the SBA's minimum requirements. This means that the business must be operational for two or more years, be U.S. based, have no foreclosures in the past 3 years, and no liens filed against the business.
Additional Application Requirements
SBA programs require personal income tax returns for the past three years, leasing documents for your business's location, a business certificate or license, a completed SBA borrower information form, a statement of personal history, the SBA's personal financial statement, a list of business debts, a written business overview and history, and revenue projections for the next three years.
There are many different financing options available for your business, as seen above, and but choosing knowing which one is the right option for you can provide success to your business while also alleviating financial stress.
Important Tip: Be mindful throughout the application process because financing companies can choose either to do a soft or hard credit pull. A soft credit inquiry has no effect on your credit score, whereas a hard credit inquiry will drop your credit score. It is important to keep this in mind when applying, especially through several lenders, so that your business' credit score does not see the repercussions of several hard credit pulls. As always, when seeking financial assistance, it is best to seek out a financial advisor.
-----------------------------
About the Author
| | | |
| --- | --- | --- |
| | | The funding experts at the best-in-class small business financial lender, Credibly, assess your business' overall health to match you with the best financing option for your unique situation. With a process consisting of a short application, soft credit pull, and funding in as little as 48 hours, Credibly understands the needs of business owners. Learn more at www.credibly.com |