Let buyers know you are attending upcoming trade shows by adding them to your RangeMe profile.
You can add a trade show to your RangeMe profile on your Brand Page or in Company Details. Follow the steps below:
Adding a trade show on your Brand Page
Step 1. Click the down arrow next to My Brands in the top banner
Step 2. Select the brand you want to add
Step 3. Select "Edit Brand Page" next to Manage Products
Step 4. Select " Edit Information" on the right-hand side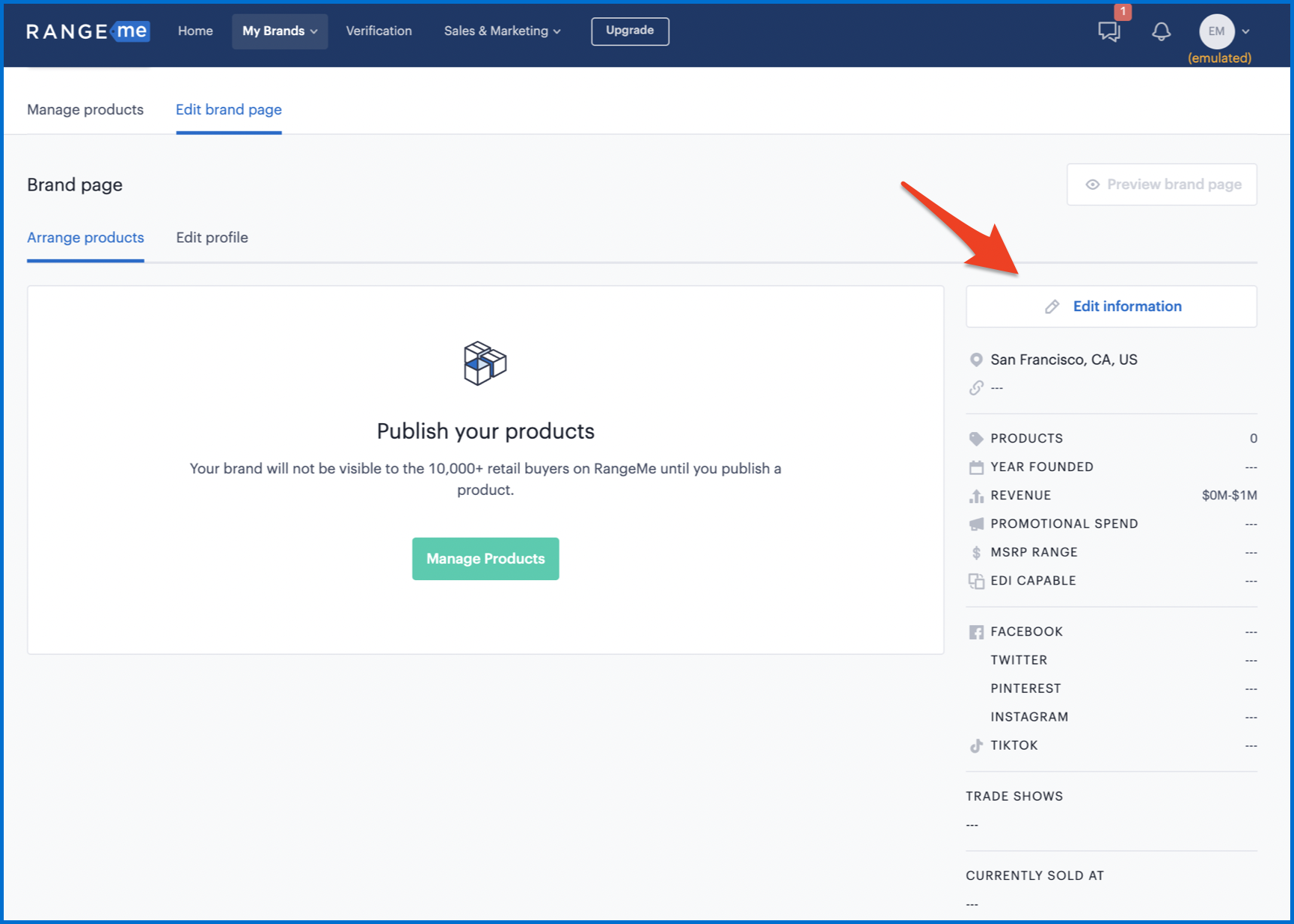 Step 5. A "Brand information" box will appear. Scroll down to the Trade Shows section and select which trade show you would like to add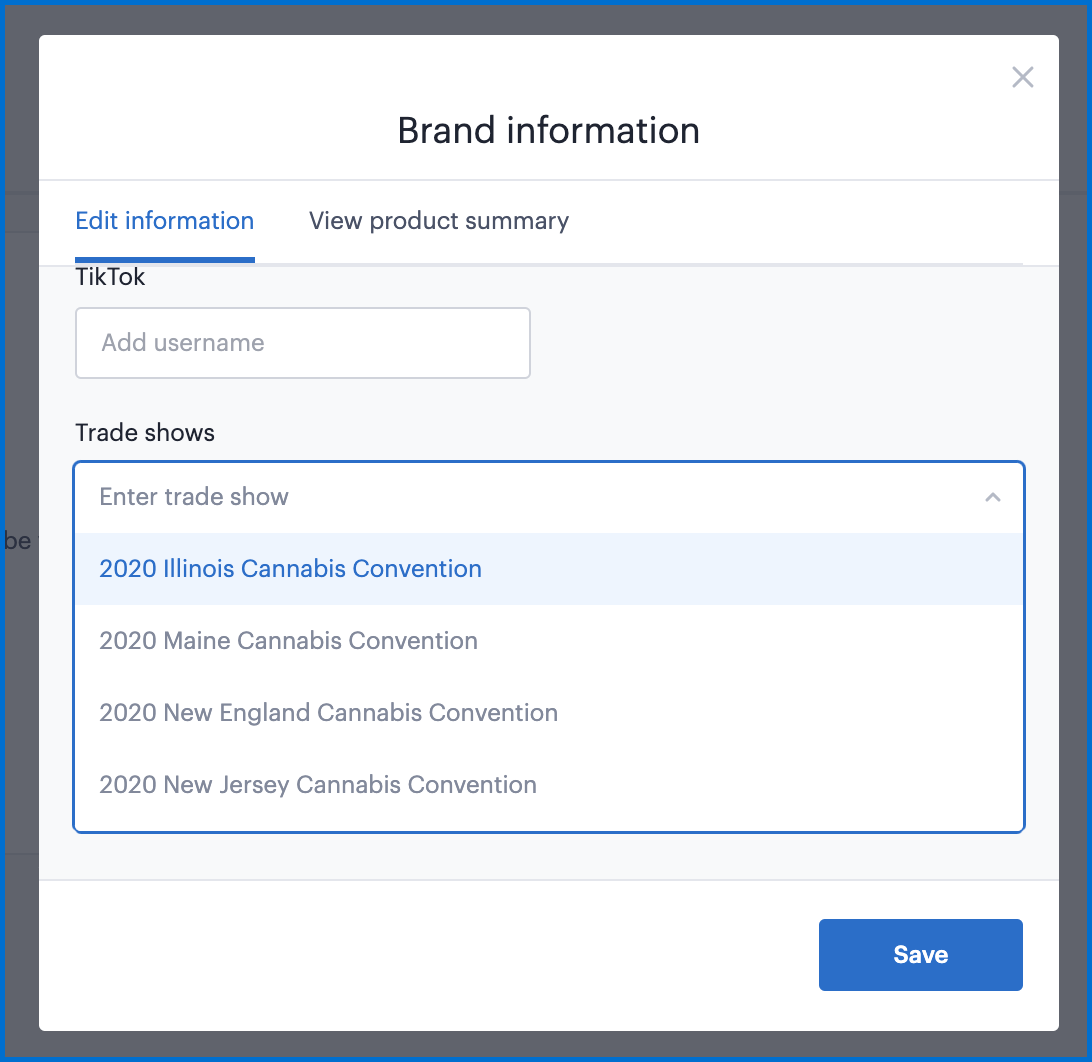 Step 6. Select "Save" and the edit information should look like the image below with your trade show added.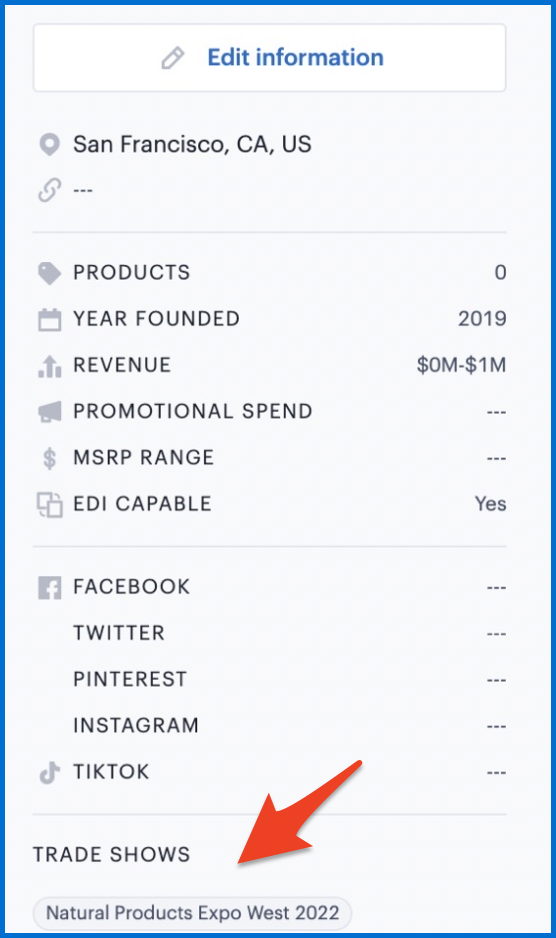 Voila!
Your profile will now be updated and buyers will be able to see your brand in their trade show searches, the curated collections of brands attending upcoming trade shows, and on your brand page.
If you don't see a trade show you are attending, please feel free to reach out to our support team by clicking here to request a trade show be added to the platform.