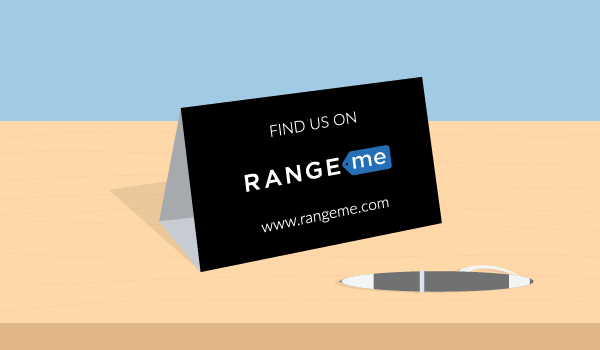 Attending a trade show is such an important and exciting experience for your brand — but it can also be overwhelming. It's easy to be swept up in the logistical planning of the show and to focus mainly on your products, your booth design, and getting as many leads as possible. While these are all necessary things to consider, it's important to take a step back as you're preparing for a trade show, and make sure to set your brand up for success in every way possible. Follow these best practices to optimize your brand's visibility and success at every trade show you attend!
Set tangible goals
Setting clear goals for the trade show will help you evaluate your success, so be sure to consider what you are hoping to achieve at the show. Are you just looking to sell as much as possible, or are you more focused on making specific contacts? Maybe you are particularly interested in seeing other brands in your category and learning more about your competition.
Whatever your aims are, set specific and easily trackable goals so you can determine your success after the show.
Boost your brand's visibility
When communicating with buyers before the show, make sure to share your RangeMe profile with them. A great option is to include a link to your brand page in your email to boost your brand's visibility and let buyers know if you are RangeMe Verified. And by using the Sharing feature, you can track a buyer's activity on your profile and see which products they find interesting. Use these insights to tailor which products you highlight with visitors who stop by your booth.
There are a few visual ways to show buyers you'll be attending the trade shows, too. One way is by updating your cover photo on RangeMe to include the upcoming trade show you'll be attending, along with your booth number. The second way is by adding the trade show name to your profile. You can add this via your Company Settings page.
Know your buyers
Just as you would prepare for any buyer meeting, make sure you have studied up on the types of buyers who will be in attendance at the trade show. You can use this information to personalize your buyer communications before and after the show. This knowledge will also help you optimize your booth display, product offering, and sales tactics at the show based on the different types of buyer personas you encounter.
Keep track of feedback
In the midst of all the trade show action and keeping track of the leads you're getting, it can be easy to overlook the qualitative feedback you're getting from buyers on your samples. This is feedback regarding the quality of your product — the taste, smell, functionality, design, cost, etc. This kind of feedback can be some of the most useful information for your brand, so it's important to have a way of tracking it.
Consider assigning someone from your team the responsibility of gathering and recording this feedback so it is easy to access and review after the show.
Plan ahead for post-show success
It's easy to get caught up in the details and activity of the show itself, without thinking ahead to your post-show follow-up plan. With this in mind, don't leave your follow-up to the last minute. Make a plan beforehand to handle the leads you get, so you can follow up as quickly as possible after the show ends, with minimal stress.
A great option for your follow-up plan is sharing your RangeMe profile with the leads you get. We recommend creating a unique Sharing link and name it with the trade show name, e.g. Summer Fancy Foods, so you can stay organized and see all activity related to that trade show from one view.
Keeping these best practices in mind, you will be set up for success at your next trade show!