Lead Tracker is a RangeMe Starter feature that provides the tools for suppliers to create, manage, and grow their retail sales pipeline. This solution is perfect for suppliers who need a way to manage their leads and pipeline with their team all in one place.
In order to navigate to Lead Tracker Suppliers will be able to select "Lead Tracker" from their Tools and Insights Tab.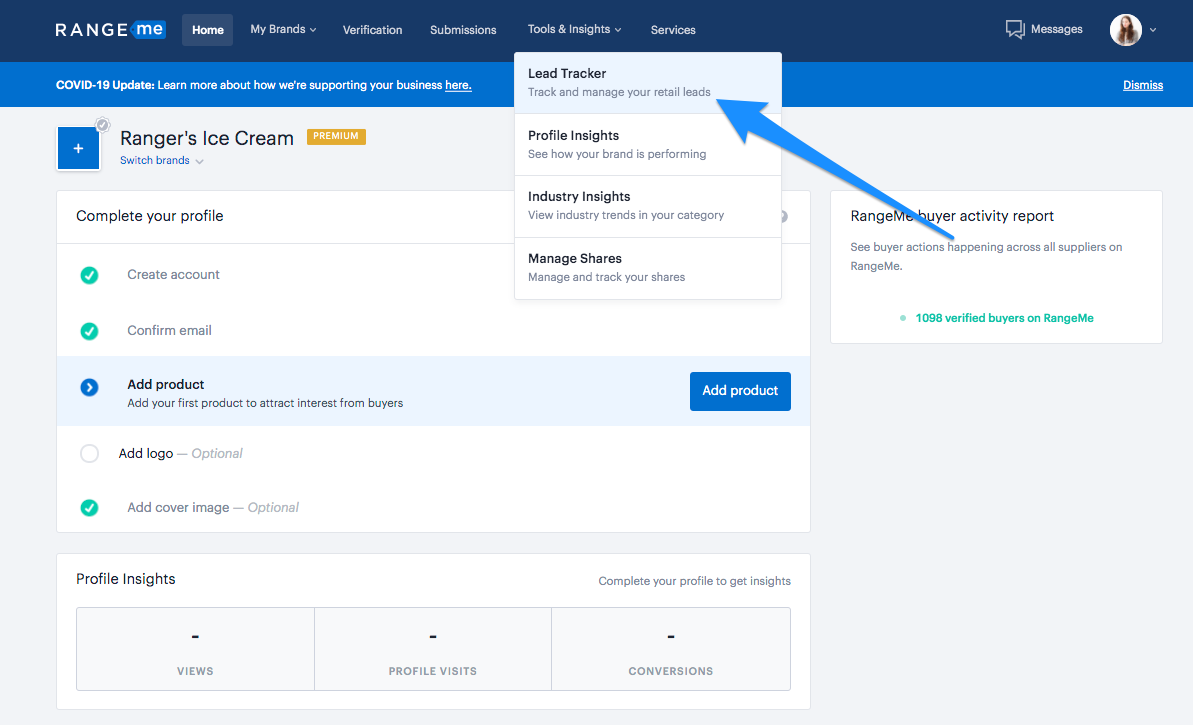 Suppliers directed to this page for the first time will be prompted to select current retail leads or retailers that they are interested in fostering if a retailer is not listed suppliers will be able to add them. RangeMe will also suggest retailers to suppliers based on category and engagement.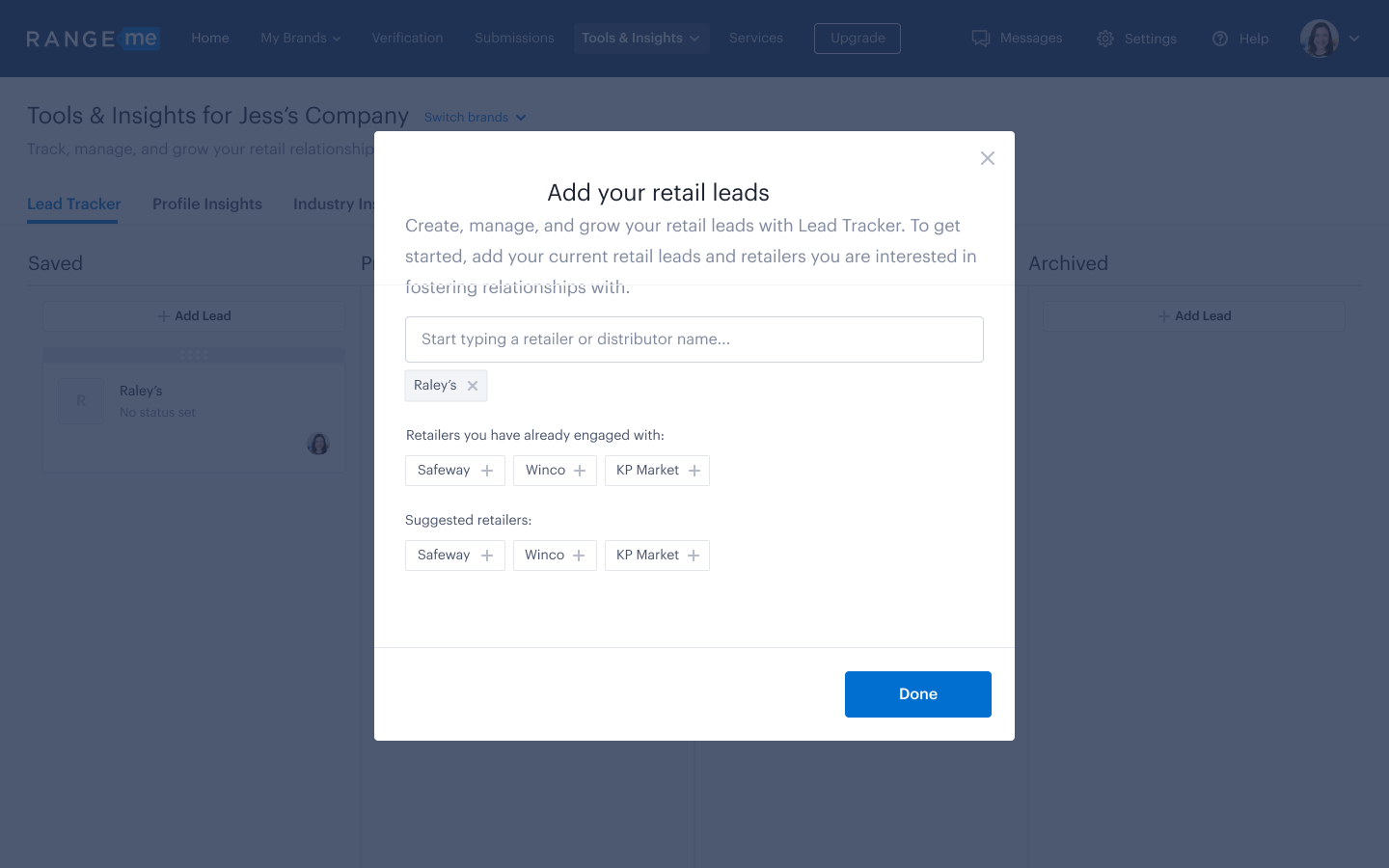 After saving a few initial leads to the saved column of their selected brand's Lead Tracker, users can manage leads through the existing sales pipeline columns or even customize lead columns to match their current sales strategies.

Suppliers will be able to invite collaborators to create and manage activity including buyer contacts, retailer notes, and lead statuses within each lead.