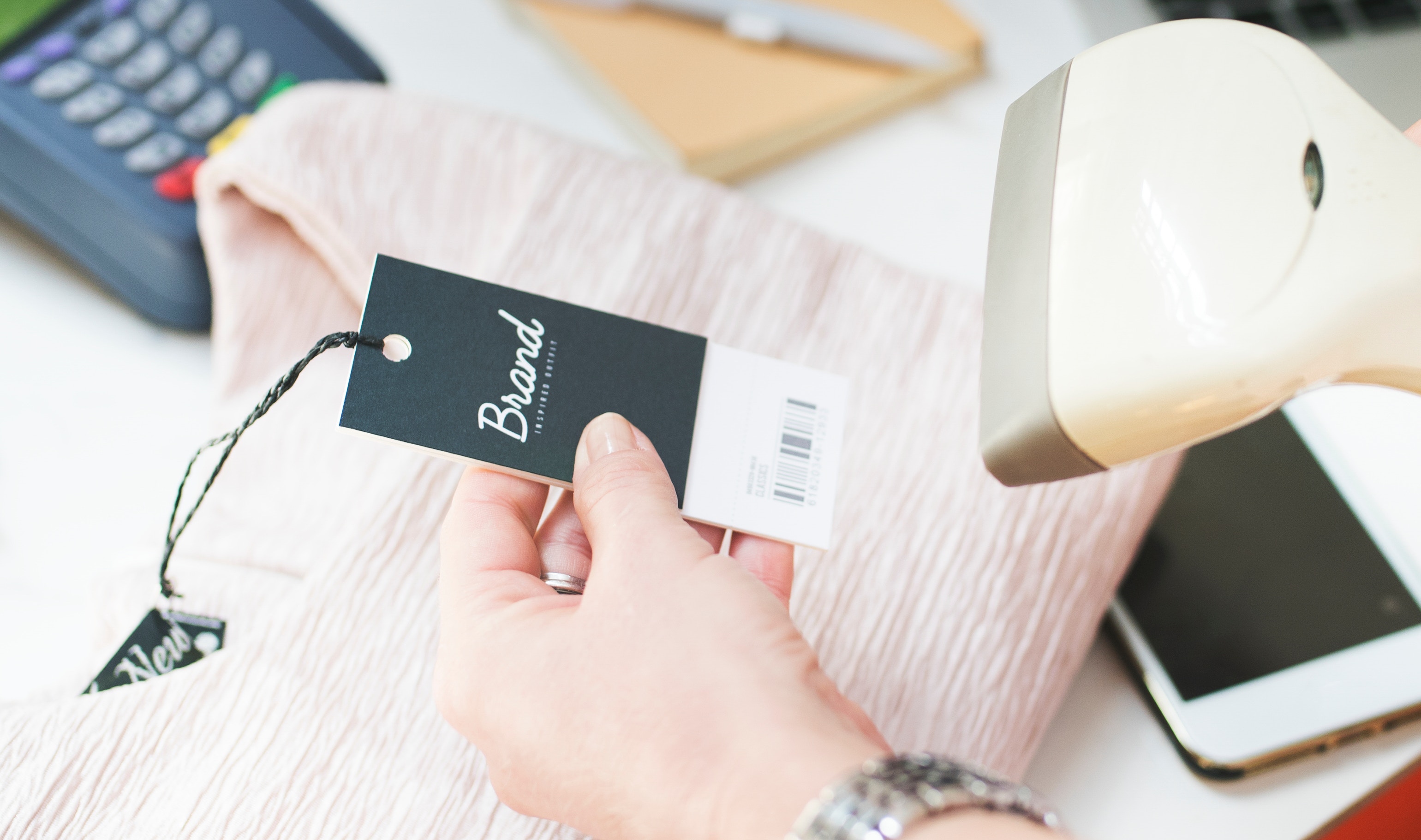 So, you understand barcode fundamentals — what they are, why you would use them and when you would use them — and now you're ready to learn about the different types of barcodes. Continue reading to become a barcode expert.
Types of Barcodes
The two types of barcodes used in retail are UPC-A and EAN-13. UPC-A is the standard used in the US and Canada, while EAN-13 is the international standard.
The UPC-A, otherwise known as the Universal Product Number, is a numerical code that is 12 digits long,

Some things to note…
If your code is 11 digits than you are most likely missing the check digit (the very far left digit - in this image's case the check digit is 0).
The EAN, otherwise known as the European Article Number, is a numerical code that is 13 digits long. This code is used internationally. The leading two digits indicate the country codes for the country the company is based in.

Both UPC and EAN barcodes have the same scannable composition. They differ in the number and placement of the digits.
What type of barcode should I get?
If you are doing business primarily in North America you should get a UPC barcode as some smaller businesses may have trouble using an EAN barcode. If you decide to start doing business outside of the US you can just add a 0 to the beginning of that UPC. The number 0 is the country code for the US and Canada.
If you are doing business in Australia or New Zealand you should use an EAN barcode. The country code for Australia is 93 and the country code for New Zealand is 94.
RangeMe also accepts an ISBN, or International Standard Book Number, for your product barcode. This is a code used for the inventory of books for publishers, distributors, and retailers.
Get Your Product Barcode
If you haven't already gotten barcodes for all of your products, browse RangeMe Services to find a Labeling Service Provider who specializes in barcodes today.
-------------------------------
About the Author
| | |
| --- | --- |
| | Taylor leads RangeMe's Support Operations and is passionate about helping suppliers build their businesses. When she's not answering questions or building new help content you can find her hiking up or skiing down various mountains.  |