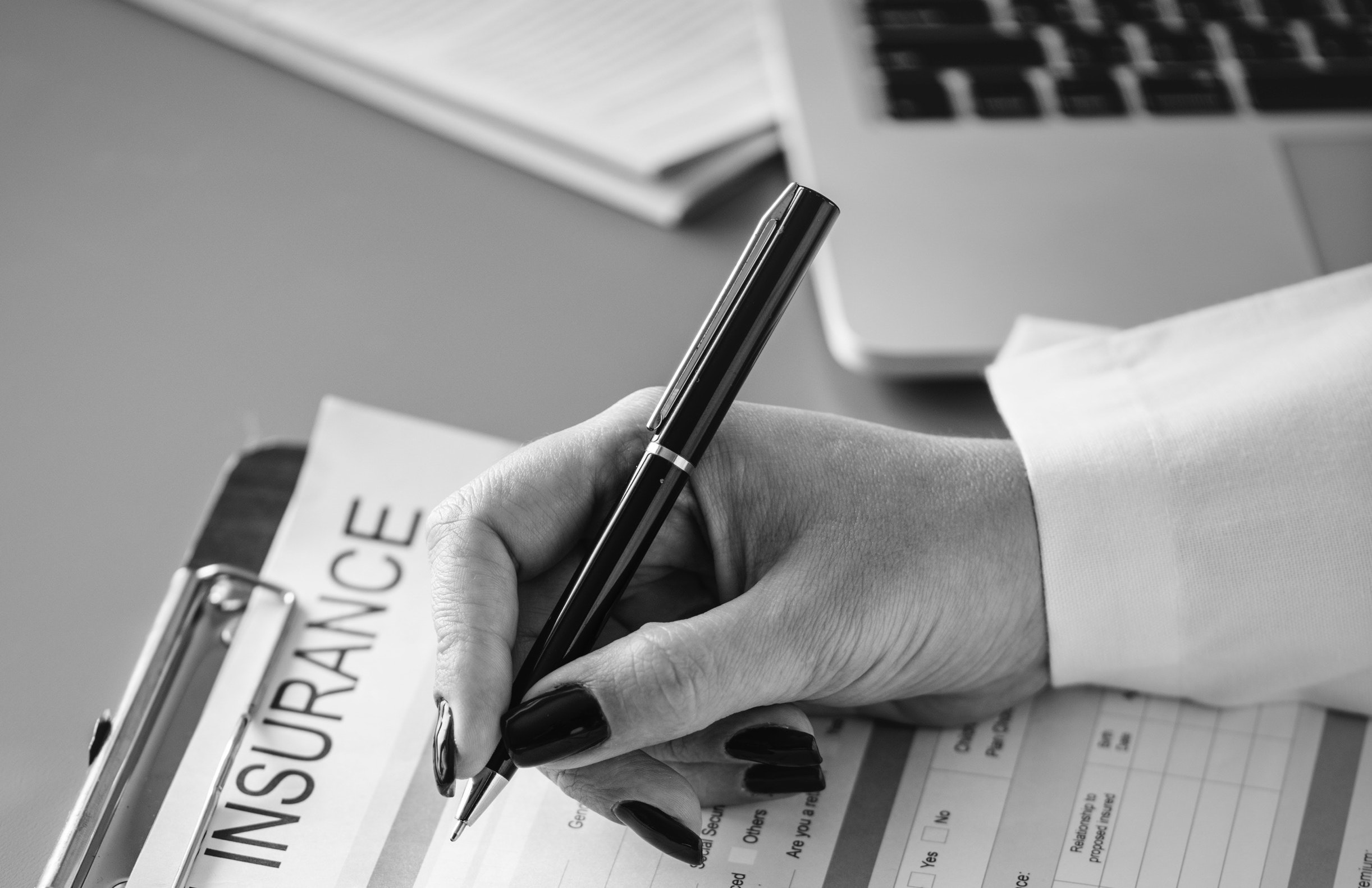 No matter what stage your business is at or what type of product you manufacture, retailers of all sizes require you to have insurance before you do business together.
Insurance allows all parties —your company, the retailer, and above all the customer — to be protected if anything goes wrong. Whether it's at your offices, production site, in-transit, or in the hands of a consumer, you and your product need to be covered.
Below you'll find the types of insurance you need to have to bring your products to retail.
General liability insurance: Need to have
When looking for business insurance, general liability is the first place to start.
The great thing about this coverage is that it already includes product liability insurance. This covers your business for any property damage or bodily injury your product may cause.
The price of general liability insurance varies by the type of product, but generally speaking, you'll want a plan with coverage limits of around $1,000,000 for each occurrence and a $2,000,000 maximum (commonly called the "aggregate limit"). While those numbers may seem high, they are fairly standard for product liability. Commercial general liability insurance also has you covered for any incidents that may occur at your offices, manufacturing facilities, and off-site while on the job. This includes employee injuries and all other damages related to your business operations.
While grocery, beauty, electronics, and home goods are very different retail categories, all types of businesses need liability insurance. This insurance is a universal standard for consumer goods companies and is absolutely required when working with Target, Whole Foods Market, Albertsons / Safeway, Sephora, and all other major retailers in the US or abroad.
Automobile liability: Need to have
If you're doing direct store delivery (DSD), have any business-owned vehicles, or have transportation at any part of your operations, automobile liability insurance is a must-have.
Your employees' personal auto insurance will cover them if they are injured while driving on the job or operating one of your vehicles, but this doesn't protect against damages caused to your products or vehicle. In fact, your business may be liable if there are any damages caused to another party.
Many retailers require your business to have automobile liability, especially if you operate a vehicle on their premises. Required coverage limits here tend to be around $1,000,000.
Workers' compensation and employer's liability: Need to have
Workers' compensation insurance is likely required by the state you're operating in, not to mention the retailers you do business with. Having this insurance helps protect you if one of your employees is injured while at work. This includes coverage for medical expenses, lost wages due to injury, and legal expenses if you do get sued over a work injury.
A second aspect of a workers' compensation policy is employer's liability insurance. This is generally included in your workers' comp plan, but you should double check with your insurance broker just to be sure. Employer's liability is mostly an extension of workers' comp and covers less common lawsuits that may arise due to an employee's injury.
Workers' comp and employer's liability may also be required by retailers if your team is working on their premises (think about delivery, merchandising, or even in-store product demos). The required coverage limits here are usually $1,000,000.
Umbrella insurance: Nice to have
Umbrella insurance isn't always required, but it can cover you if your product has a high risk for major injuries or damages. This provides additional coverage beyond what general liability might cover or incidents that aren't covered by any of your other policies.
For example, let's say your product causes $3,000,000 in damages, but your general liability is only up to $2,000,000. Your umbrella insurance will cover the extra $1,000,000.
Umbrella insurance isn't usually required by retailers but can cover you anywhere between $2,000,000 to $10,000,000 in additional damages above your general coverage.
Product recall insurance: Optional
If your product is defective beyond a few isolated incidents and requires a recall, these expenses won't be covered by general liability insurance. If you're working at an incredibly large scale or are worried about a potential QA breakdown, product recall insurance is your best bet. This covers the cost to get the defective products back from retailers and consumers. Product recall insurance is supplementary and not typically required by retailers.
Proof of insurance: Need to have
It's worth noting that retailers need to see proof of insurance coverage for you to do business with them. If you're working with a retailer on a large scale, you might even be required to list them as an additional insured business with your insurance provider. Here's a great example of a form you'll need to be prepared to fill out when working with Albertsons / Safeway.
Where to buy
Most large insurance providers offer some form of business insurance. If you don't already have a local insurance broker, check out the Insurance Service Providers on RangeMe Services, who can help you secure General Liability and Product Recall insurance. Regardless of the insurance provider you choose, always check with your broker to make sure you have the best coverage possible for your business.
Lastly, think of insurance as a necessary investment that's there to protect what you've worked so hard to create. Whether you are a sole proprietor or have dozens of employees, you need to be covered.