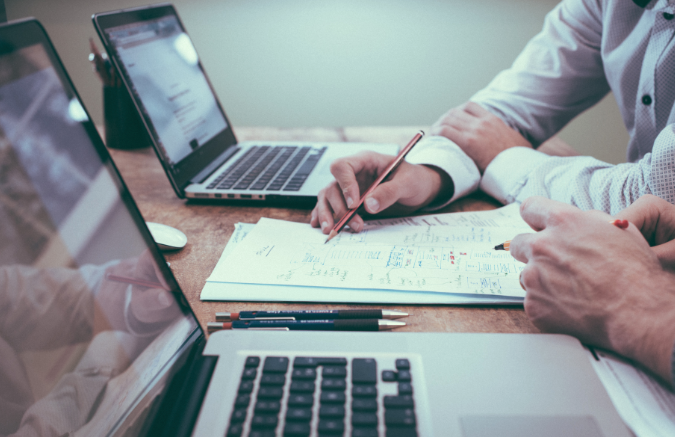 After spending countless time and resources on creating or sourcing a product you can be proud of, you finally land that big contract with a retailer. Congratulations! 
Before your product can show up on the shelves, you're going to need a product liability insurance policy in order to fulfill your contract requirements. Every retailer will require that you have a product liability policy before moving forward. Now, you're on the search for product liability insurance and you might be wondering what in the world product liability is. Don't worry, this starter's guide will walk you through what product liability is, what it covers, and how much it costs. 
Let's get started!
What is product liability insurance and what does it cover?
Product liability insurance is designed to protect your business against bodily injury and property damage claims caused by a product you sold, manufactured or distributed. 
This type of coverage is designed to cover the following third-party claims your business may face:
Defective warning or instructions claim: A claim based upon lack of warning or instruction regarding the risk a product may entail. 
Example: The label on your supplements product fails to warn customers that it should not be taken with alcohol and a customer experiences negative effects. 
Defective design claim: A claim that stems from the actual design of the product and not from the manufacturing process. 
Example: Your finished product wasn't designed properly and a customer sustains an injury while using it. 
Defective manufacturing claim:  A claim that is made due to a flaw in the manufacturing process and alters the usefulness of the product. 
Example: Your finished product from the manufacturing plant isn't prepared properly and the product injures a customer. 
Lawsuit: We understand that a lawsuit can be a nightmare for any business owner. From bodily injury to property damage, product liability insurance may soften the financial blow and keep your business from shutting down. 
How much does product liability cost?
Your product liability insurance will depend on a variety of factors, but here are a few: 
Business type: Pricing will vary depending on the industry your business is in. For example, a product liability insurance policy for a food product is generally less expensive than a policy for custom medical devices. Why? Some industries take on more risks than other industries. 
Claim history: Depending on your company's past claim history, your premium may increase to take on the risks the business entails. New ventures are welcome!
Limit: You can choose an insurance limit ranging from thousands to millions of dollars. Keep in mind that the higher the coverage, the more risk your insurer takes on and the higher your premium will cost.
The Wrap Up
We hope this helped! While you look for insurance coverage that works best for your business, consider insurance companies who have experience with writing insurance policies specifically for business owners breaking into retail. 
No matter how much time you spend on making your product the best it can be, there's still a chance of something going wrong in the process. From manufacturing to selling, product liability insurance can fit in any part of the supply chain. With the help of product liability insurance, you can move forward with your retail contract and protect your investment. Best of luck on your product liability insurance search! 
-----------------------------
About the Author
        
 

Insurance Canopy is an online insurance brokerage with over a decade of experience in the industry. Our focus is on helping customers fulfill insurance requirements for their retail contracts. From food and beverage to supplements and everyday CPG, we understand the insurance requirements big retailers are looking for. We have helped business owners successfully provide proof of insurance for retailers, such as Whole Foods, Target, Ulta and many more! You can visit our RangeMe profile

here or visit our site.    
You can find all of RangeMe's Insurance Providers here!