Custom responses allows buyers to create pre written responses for more efficient communications. 
In order to create a custom response for your RangeMe account:
1. Go to Settings > Custom Responses. 
2. Select the green "Add" button as seen below.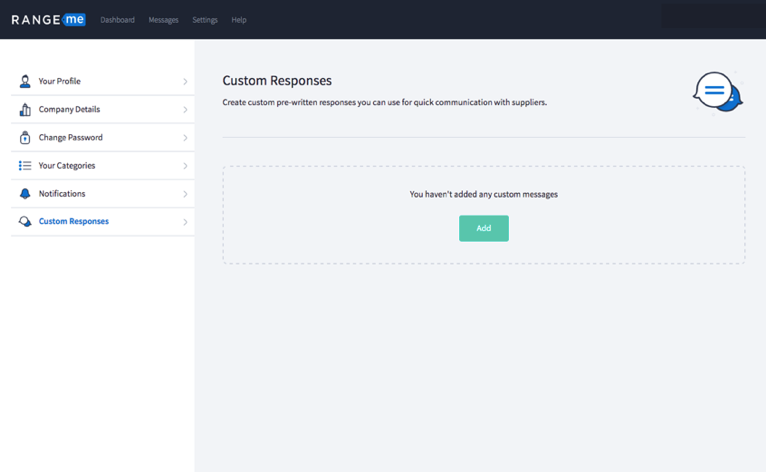 3. The "Add a Response" dialogue box will populate.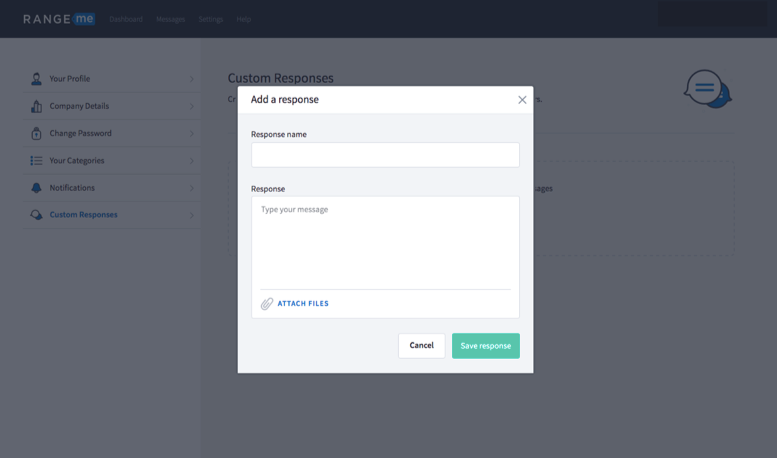 4. Enter your response name.
5. Enter your response.
6. Attach any relevant files to your response.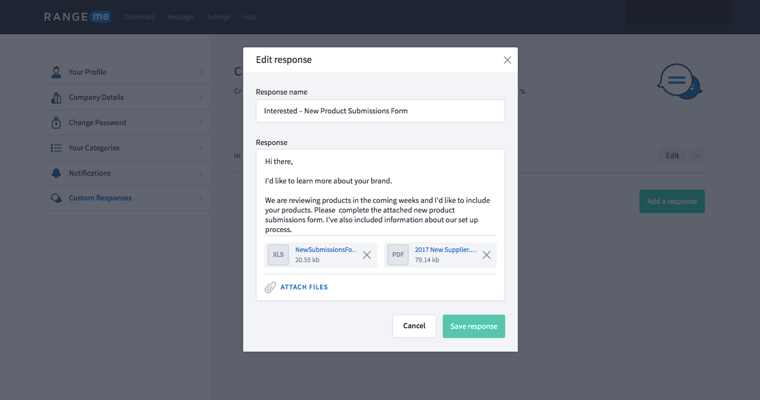 6. Click "Save Response."
Once you have saved your response, it will appear under your Custom Responses. On this page you can add additional responses, as well as edit or delete existing responses.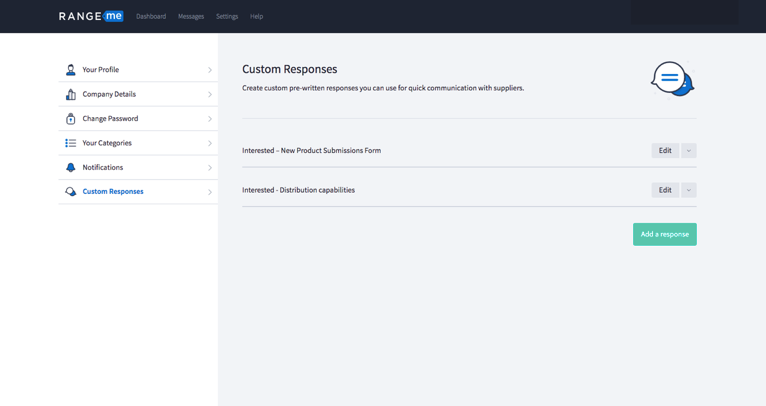 In order to delete a response, select "Delete" from the drop down menu next to the response that you are looking to delete.