Engage with suppliers on RangeMe by Messaging or requesting a sample!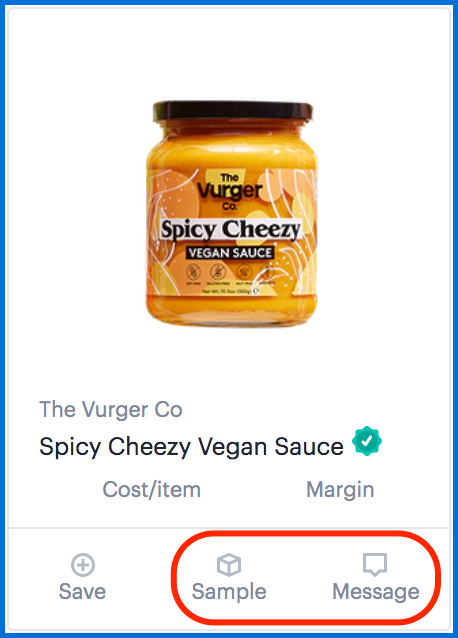 When you find a supplier you are interested in, send them a message or request a sample. A supplier that receives your message through RangeMe will see your name and retailer, but will not have access to your email address or phone number until you share that with them directly.
When you request a sample it will appear as a message in the supplier's inbox, similarly to a message. Make sure to configure your Sample Settings to streamline your sampling process. This will ensure the supplier knows where to send the products and any other instructions you may have for them.
When a supplier responds, you will be notified of the unread message by an alert with a number next to the "Messages" tab at the top of your Homepage. This number shows how many messages are unread. You can also review your messages in your Interested folder.
In the Messages window, conversations with unread messages are marked by a green border with a circle next to it.

You will also receive an email alert notifying you of any new messages. You can adjust the frequency of these notifications in your email preferences under Settings in the top right-hand corner of the page.
Login to your account to start communicating with suppliers you are interested in!