You are now able to see when a supplier's listed certification is confirmed by that certification provider. When a supplier's certification is confirmed, it means that we have a partnership with that certification provider and have verified with them that the certification is accurate.
When you are previewing a product, a status bubble next to the certification will signify if it is confirmed, unconfirmed, or awaiting confirmation.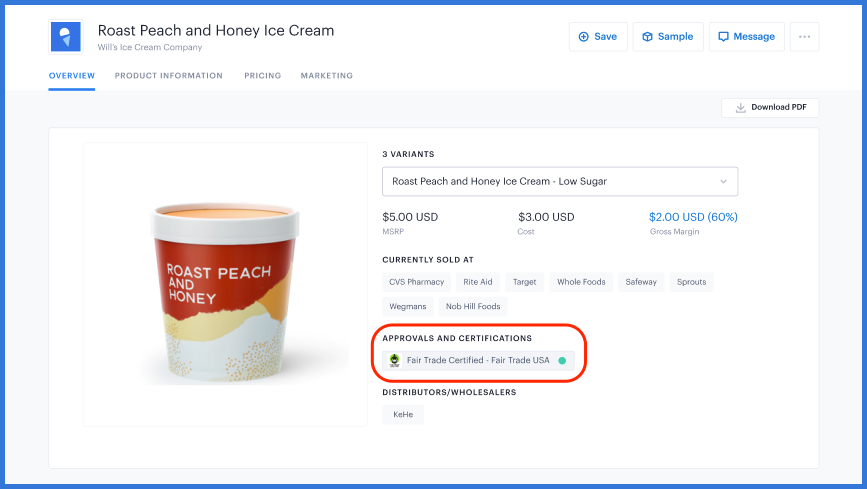 Confirmed certifications have a green dot next to them, not confirmed certifications have a gray dot, and the orange dot means they are awaiting confirmation from our team. If there is no dot next to the certification, we do not have a partnership with that certification organization and do not have a way to verify the accuracy of this information.