You can discover suppliers in many ways on your RangeMe account. This includes searching by categories you have selected, by curated collections, by submissions, and by your dashboard.
Under Settings at the top right-hand side of the page, go to "Your Categories" to select the categories you manage so only relevant products are showcased to you.
Collections is one of the filters available to find a certain theme of products quicker.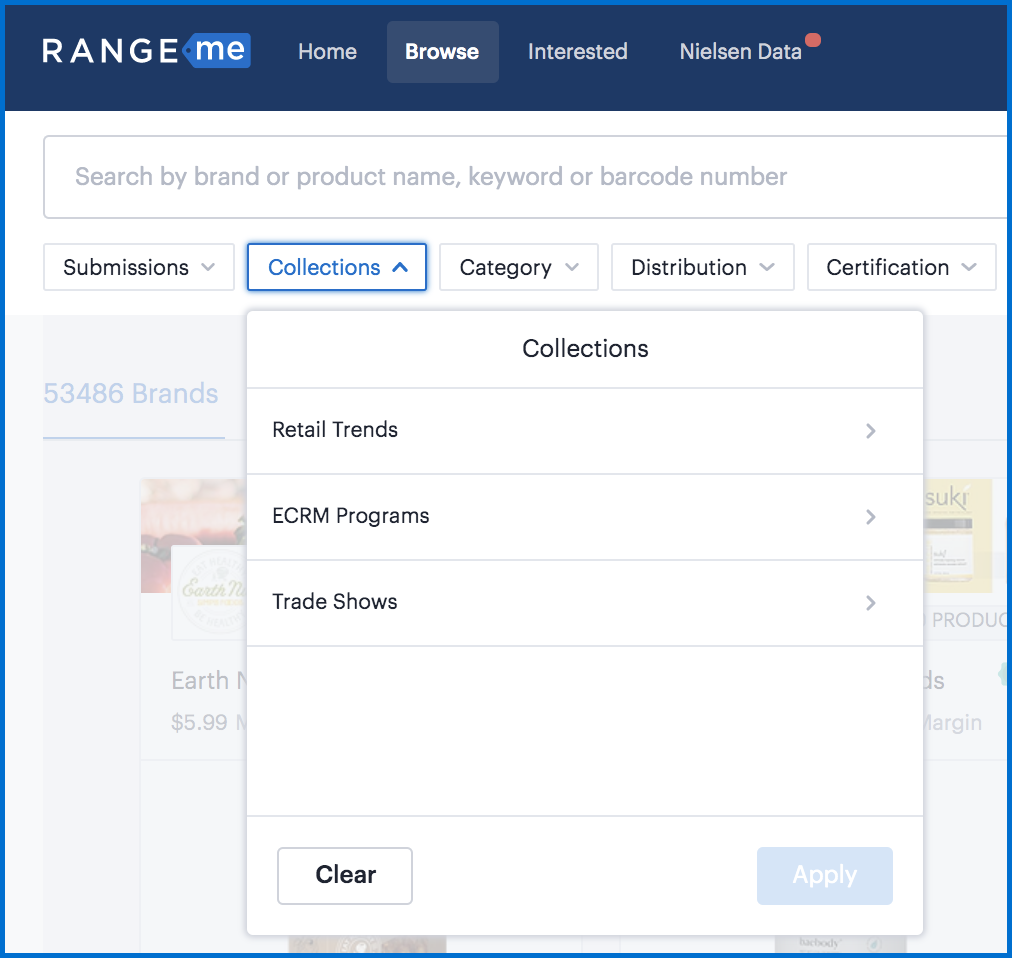 Submissions are a direct way for suppliers to send you their brands. RangeMe Premium suppliers can include a personalized message about their brand.
Once you have filtered your selection, suppliers will be showcased on your RangeMe Dashboard. From the Dashboard, you can select brands or products you like to view additional detailed information or you can take immediate action by selecting save, sample, or message.
RangeMe is the best way to discover suppliers and save time.
Be sure to also download the RangeMe Mobile App to discover suppliers from anywhere, at any time.

You can download the app from the App Store here or start discovering on any mobile device at rangeme.com