Edits can be made to a published product at any time, but will not show in the product profile until the draft has been submitted. Some changes made to a product may be instant while others will require approval by RangeMe. This article will go into more detail on how to edit and submit changes to your product profiles.
To edit product profiles:
From your brand page, find the product you would like to update or edit

Click your product, or the drop-down and select

Edit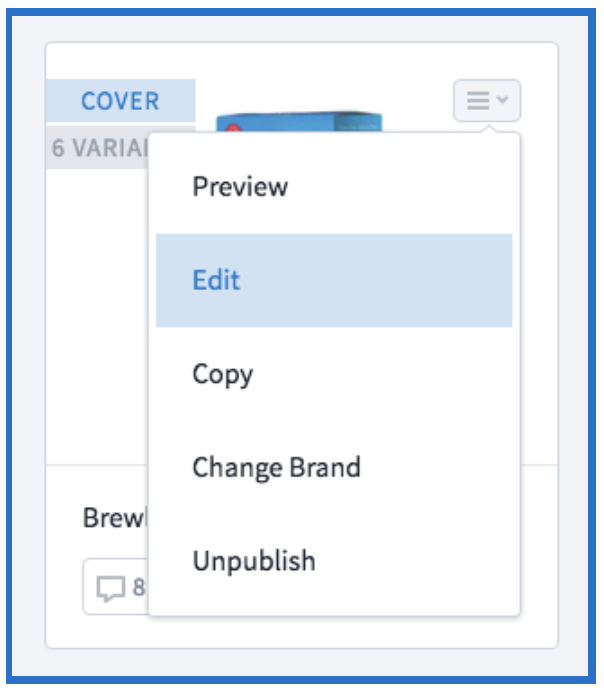 Click the drop-down in the top right corner of the product listing and select "Edit". Edits will not reflect on the product profile until the changes have been submitted. Any changes made in edit mode will automatically save and remain a draft until you select the "Submit" button in the top right-hand corner of the form shown below.

Once changes have been submitted, depending on the fields that have been edited, the product profile will either instantly update or will be listed as a pending update until it has been reviewed. A product will only need to be reviewed if a critical field has been changed, read more about critical fields here.
Note: You will receive an email confirmation after your product has been approved and is live on the platform. If your product is not approved, you will also receive an email notification stating the reason it was not approved and the next steps to get approved.