Whether you have one brand or multiple, brand pages will play a major role in how retail buyers view and consider your products. Your Profile details allow you to show retail buyers that you are more than just your products!
In order to update your Brand Page Profile, simply select "Profile" on your brand page as shown below.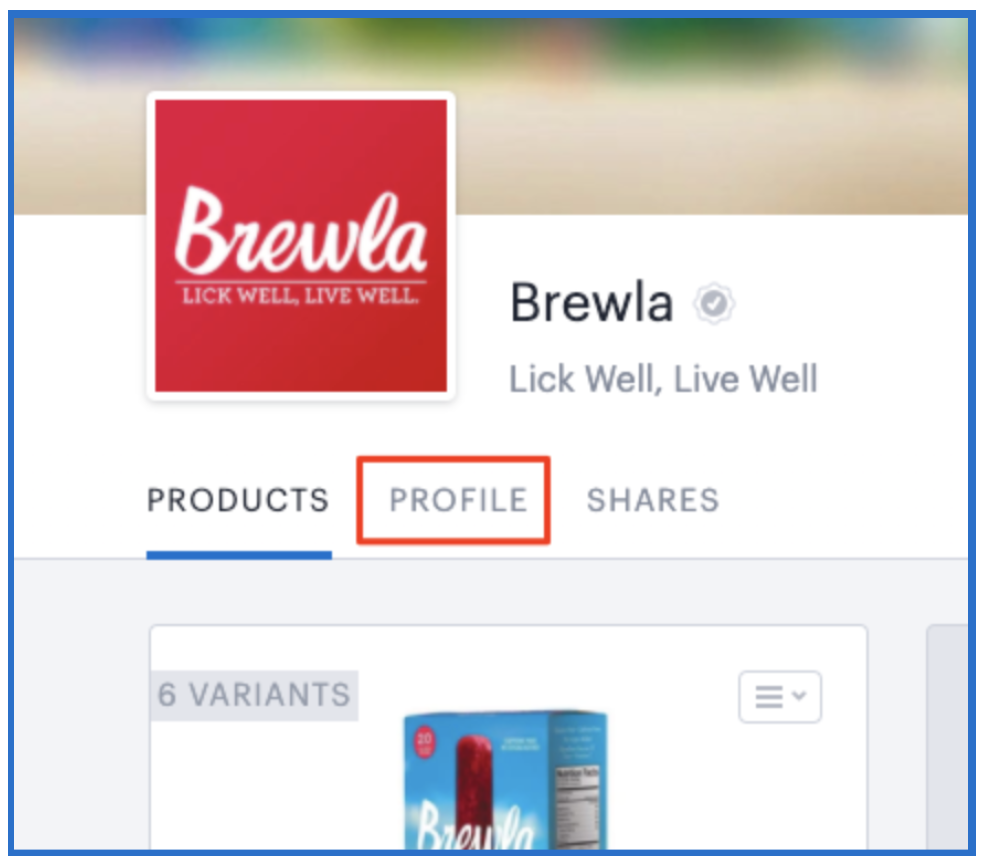 Brand Story- In this field, you can write a detailed description of your brand's story that should include any unique details you wish to share with buyers. Once you have completed this click anywhere outside of the text box and it will save automatically.

Brand Video- Bring your brand to life with a video by entering a YouTube or Vimeo URL.