The brand overview includes your brand and company details that can be viewed on the far right side of your brand page.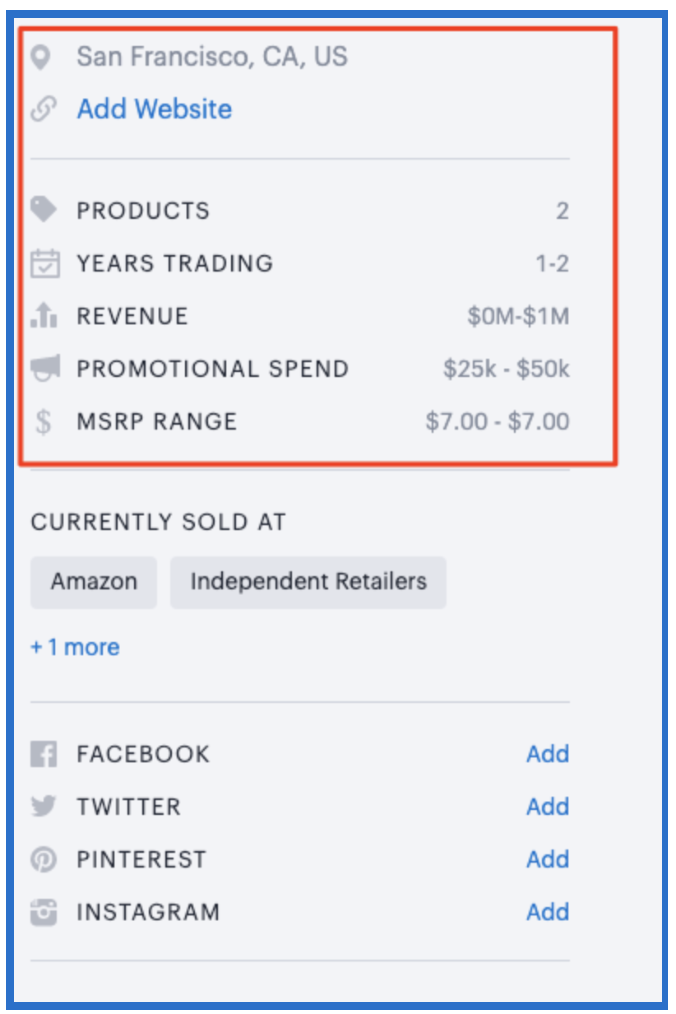 Location: Is pulled from your company details and can be edited under Settings -> Company Details or by clicking on your location.
Website: Can be edited directly within your brand overview by clicking "Add Website".
Products: The number of products listed here is calculated based on the number of products that have been approved and published within your brand on RangeMe.
Note: Variants will not reflect on this number as they exist within a product profile.
Years Trading & Revenue: Are both pulled from the details you have entered in your company profile and can be edited under Settings -> Company Details.
Promotional Spend: This number is shown as the highest promotional spend entered from within your product profiles listed on your brand page. Promotional spending can be edited by clicking your product and adjusting this value within the Marketing tab.
This is the Manufactured Suggested Retail Price range for all published products within your brand page on RangeMe.
Sold At: The sold at field section on your profile pulls the information from each of the products on your profile, so even if your products hare sold at different retailers, each retailer will show within this section of the product.
You can find and edit the sold at section within your products under the distribution tab. Click here for more information.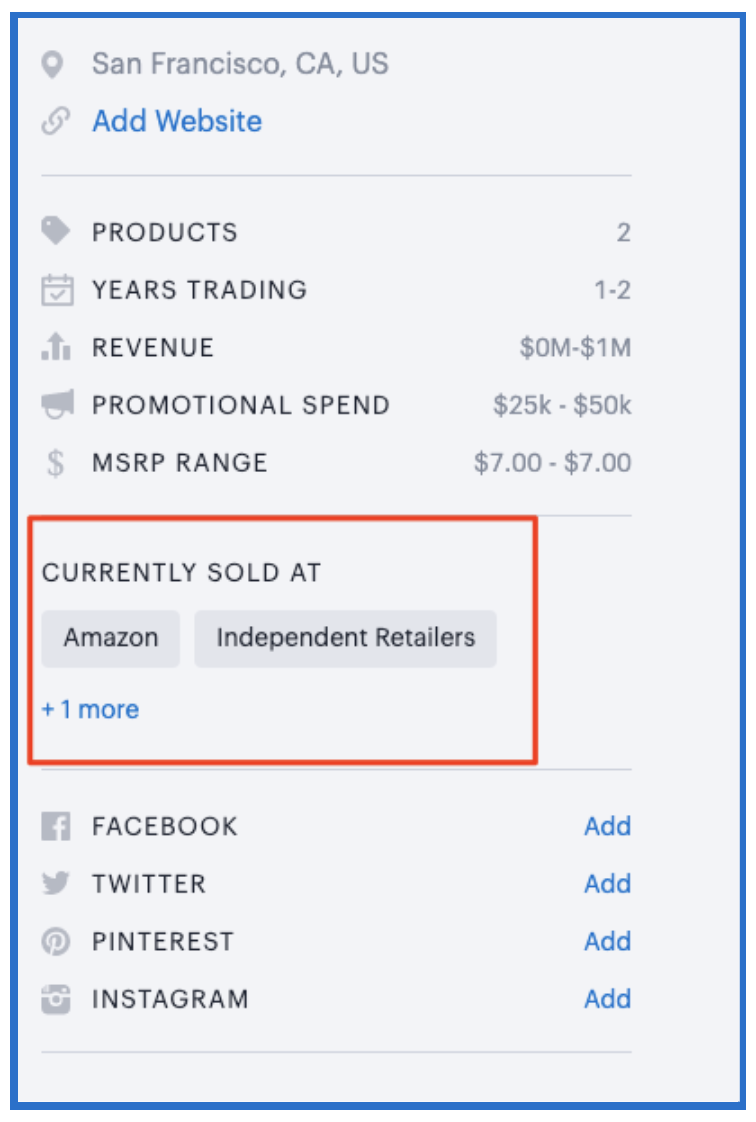 Social Media: Connect your Facebook, Twitter, Pinterest, and Business Instagram to your brand page for buyers to view.
To link your Facebook account, click "Add" and enter the URL to your Facebook profile.
To link your Twitter, Pinterest, or Instagram pages, you will need to insert your username exactly as it appears on these respective social platforms.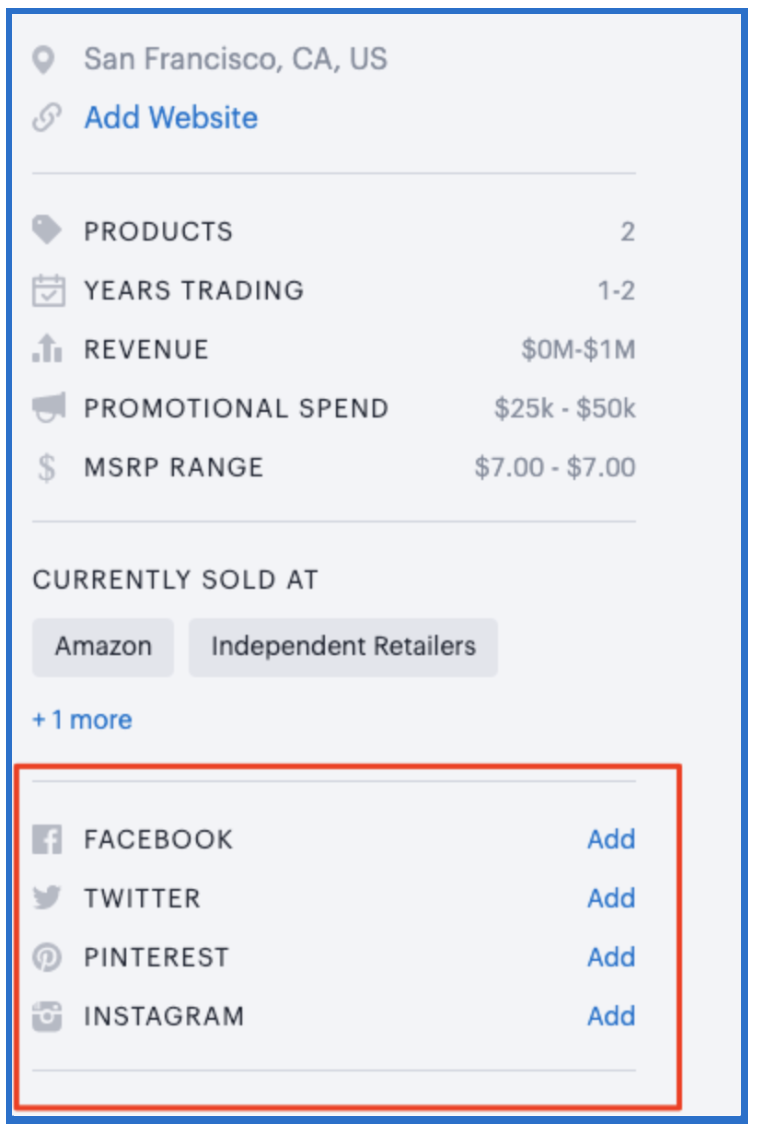 Adding your social media accounts to your RangeMe profile will create a link to your social media pages and display a widget with your social feed. Please note that at this time, the Instagram widget will update about once a month.
Note: If your widgets are not displaying, it can be due to one of the following reasons:
Your account is not set to public

There are age, region, or account restrictions on your social media profiles set to prevent people from viewing