RangeMe is the online platform to grow your business and develop your retailer relationships. To do this, your brand profile is a strategic tool that acts as your digital sell sheet– giving you the ability to stand out from the crowd and be discovered by the right retail buyers for you.
Whether you are new to RangeMe or have had your products on the platform for a while, it's important to invest time into your profile. There may be buyers on RangeMe looking for a product just like yours, but without properly setting up your profile to be tailored towards your targeted buyer audience, you might miss out on an opportunity. With this guide, learn the tips and tricks on what makes a Best-in-class profile to attract relevant buyers for new retail opportunities.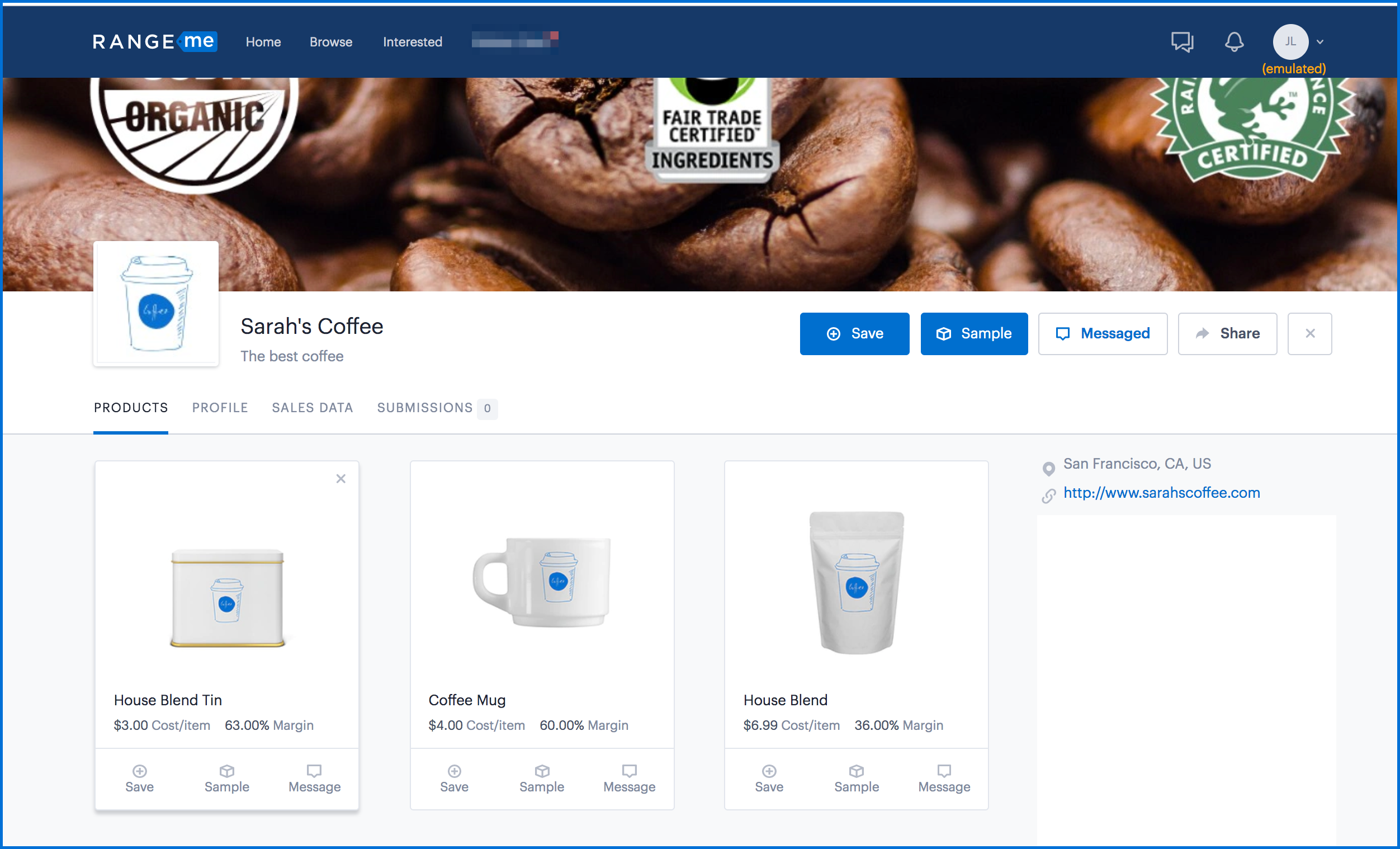 Contents
When preparing to build a Best-in-class profile, your approach should consider 4 different requirements:
First Impressions Matter

RangeMe Search Optimization

The Buyer Point of View

Your Story
Before You Start
Prior to setting up your RangeMe profile, you will want to have some important business information and details on hand. This might take time to gather but once you have all your product ingredients, distributor, and insurance information, etc. you'll be set to start filling out your brand profile.
First Impressions Matter
First impressions with Buyers are important. Your first impression with Buyers on RangeMe determines whether or not a buyer will continue to explore your profile, products, and ultimately start a conversation or request a sample from you.
Product Images
Buyers on RangeMe search for products that not only catch their attention but will catch the attention of customers browsing products in their stores or on their website. That means product images are one of the first and most important items buyers will come across when searching for products on RangeMe. That's why it is crucial to have High-quality product images when creating your RangeMe profile.
There are several elements that define a good product image. You want a product image that is clear, High-resolution and communicates what your brand is about and what your product will look like on shelves. Always showcase your products by how they would appear in stores. That means the image should feature your product in its packaging. The most effective and attractive product images on RangeMe have the following three elements:
The product is shown against a completely bright-white or transparent background

The product is a close-up and takes up most of the image space

The image is clear and High-quality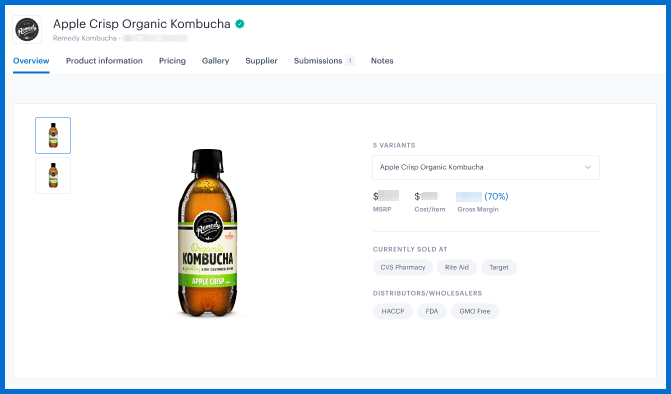 Your Brand Profile
Buyers on RangeMe want to be able to easily understand the look, feel, and mission of your brand by simply clicking onto your profile page. Your brand profile is where all the elements of your business and brand are stored. Create a cohesive experience by displaying similar information, images, and words that are used on your website– but make sure everything is positioned to the buyer audience, not your consumers.
RangeMe Search Optimization
Consumers search specific words when looking for products on the internet. So do buyers when searching for products on RangeMe. Include relevant keywords in your product descriptions, unique selling propositions, and ingredients that buyers would use to search for your products.
Product Descriptions
When deciding on word choice for your RangeMe product descriptions, think of what type of searches your products should appear in. Include these keywords in your product descriptions. Be thoughtful! Your product descriptions should describe your product to the buyer, not just be a string of relevant keywords.
Unique Selling Propositions (USPs)
USPs are key attributes that differentiate your product from the competition. You should select attributes that set your product apart from the rest within your product category. Be specific and short with USPs, this will improve your search result with buyers. Such USPs could be based on the product ingredient, material, trends, or specific certifications that make your brand stand out.
Examples: Sustainably sourced, Made in America, Woman-owned Business, Certified Organic, Gluten-Free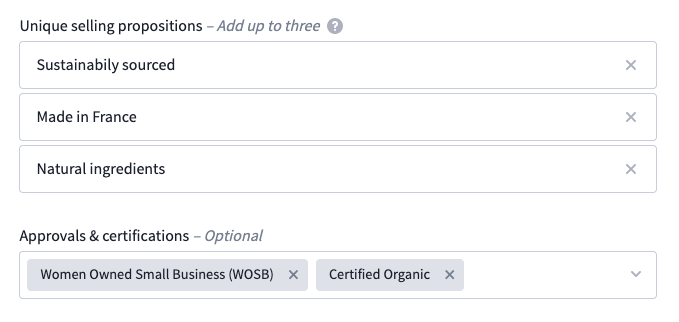 The Buyer Point of View
Buyers utilize RangeMe to discover new products for their customers daily. During a buyer's search process on RangeMe, they will see your brand's completed profile prior to diving into the product(s) you have to offer. With that in mind, you will want to ensure that your brand profile is well put together and conveys a clear brand identity to buyers.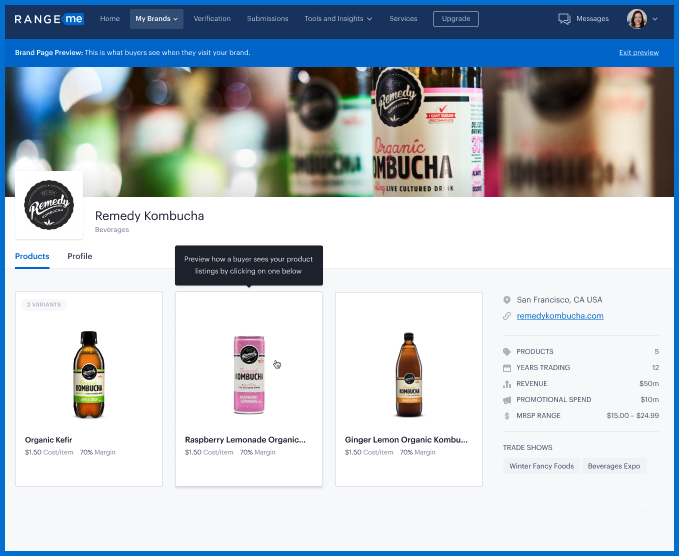 While all information included in your RangeMe profile is important to a buyer, buyers focus on several pieces before reviewing the rest of your profile. Most buyers on RangeMe first read through the information on your Brand Card, social media pages, trade shows, and if a brand is RangeMe Verified.
Brand Card
Most buyers prefer to browse brands when searching in categories. A Brand Card is what a buyer will view from their dashboard before clicking into your profile for more details. Brand Cards include the following fields:
MSRP Range

Margin Range

Cover Product

Cover Image

Logo

Number of Products
RangeMe Tip: The cover product is the first product buyers will see when viewing your brand profile. When choosing a cover product to select your Best-selling item.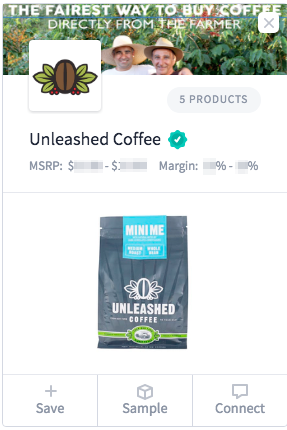 To preview your Brand Card as it appears to buyers select the cog in the top right hand of your brand page and click "View Brand Card as a buyer". Make sure to review and fix any errors in your Brand Card so you don't turn away buyers.
Social Media
A CPG brand can no longer get away with not having a social media presence in today's internet-driven world. Facebook, Instagram, Twitter, Pinterest, and other platforms play a vital role in helping businesses market to and connect with consumers. Consumers aren't the only ones wanting to learn more about a brand through their social media. Instagram is becoming the top social media channel buyers view on RangeMe, so make sure to link your social media accounts to your profile. Including your social media channels helps buyers understand your level of brand awareness, if you are actively promoting your brand, and developing consumer demand.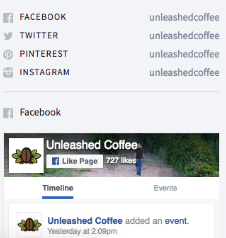 RangeMe Tip: Make sure your Instagram account is a business account and not a regular account. This will provide you with valuable business insights on your Instagram performance.
Trade Shows
Include any upcoming trade shows you're attending. It is a great way to let buyers know where they can find you to experience your product(s) first hand. Oftentimes, buyers will log in to RangeMe prior to a big trade show to scout out brands or check to see if any brands that have been on their radar will be there. Learn how to use RangeMe during trade show season here.

RangeMe Verified
Buyers look for brands that are RangeMe Verified because it indicates that your brand and products meet the criteria they require when considering a brand. When a brand is RangeMe Verified it is more likely up to get 7x more likely to get views from buyers and appear in their top search results compared to unverified brands. In order to become RangeMe Verified, you must become a Premium supplier and have these 7 fields filled out and confirmed:
Product Images

Product Barcode

Insurance

Business Type

Nutritional Information

Packaging

Ingredients
Buyers seek out brands with a RangeMe Verified badge because that ensures that the brand and its products are of high quality and ready for retail stores.
Your Brand Story
You should share what your brand is, what your brand is doing, and why buyers should be a part of it. Your brand story should include all the details you wish to share with buyers about your mission, history, and products. It shows a buyer that you have a complete retail-ready brand, not just products. Click here to learn how to add your brand story.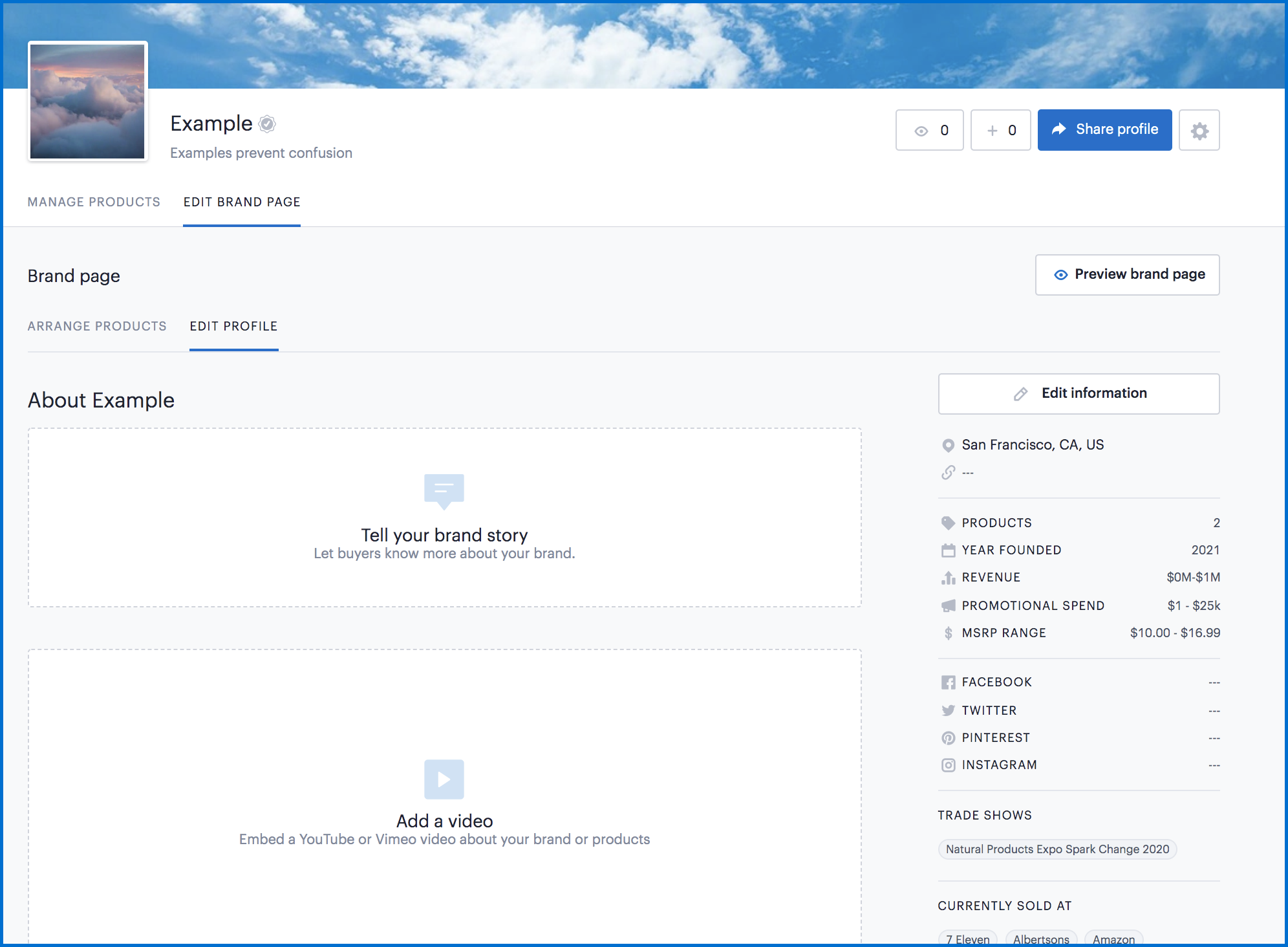 Additional Tips
Sharing
Have an existing list of buyer contacts? Share your RangeMe profile with them! Sharing your RangeMe profile with your buyer contacts is a great way to share more about your brand and product offering. By sharing your RangeMe profile with existing contacts, you can gain valuable data on how these buyers interact with your brand on RangeMe. The best part- buyers outside of RangeMe don't need an account to view your products.
Click here for more information on how to enhance your shares for better results.
Industry Insights
Industry Insights shares relevant real-time industry data on what's driving buyer interest on RangeMe in their specific retail sub-category. By periodically checking the Industry Insights section, you are able to understand how your product compares to others within your sub-category, can make more informed business decisions, and identify opportunities to develop to ultimately attract more buyers.
Watch this quick video to learn more about how Insights work.
To be considered a best-in-class profile and attract the most buyer attention on RangeMe, a brand profile must include all the elements above. However, every brand profile should reflect the company's unique mission and personality. By doing so, buyers will see what makes your brand unique and reach out to be a part of your brand's journey.