What Is A Buyer Dashboard?
When a buyer logs in to their RangeMe account they are brought to their Dashboard. Brands and products are matched to buyers' Dashboards based on the categories they have selected -- like coffee/tea, beauty, pet, apparel, etc. Buyers can select as many categories as they like and suppliers will be able to select up to two categories per product so they can match with the appropriate buyers.
Buyers are able to add filters or search keywords and trends to further refine the results on their Dashboards. To note, a keyword search pulls information from within a supplier's brand name, product/variant name, product description, and Unique Selling Propositions (USPs). When buyers come across a product that they like, they can click the product or Brand Card to view more details or take action from their Dashboard. An action is defined as a buyer requesting a sample, sending a message, or shortlisting a brand/product for future review.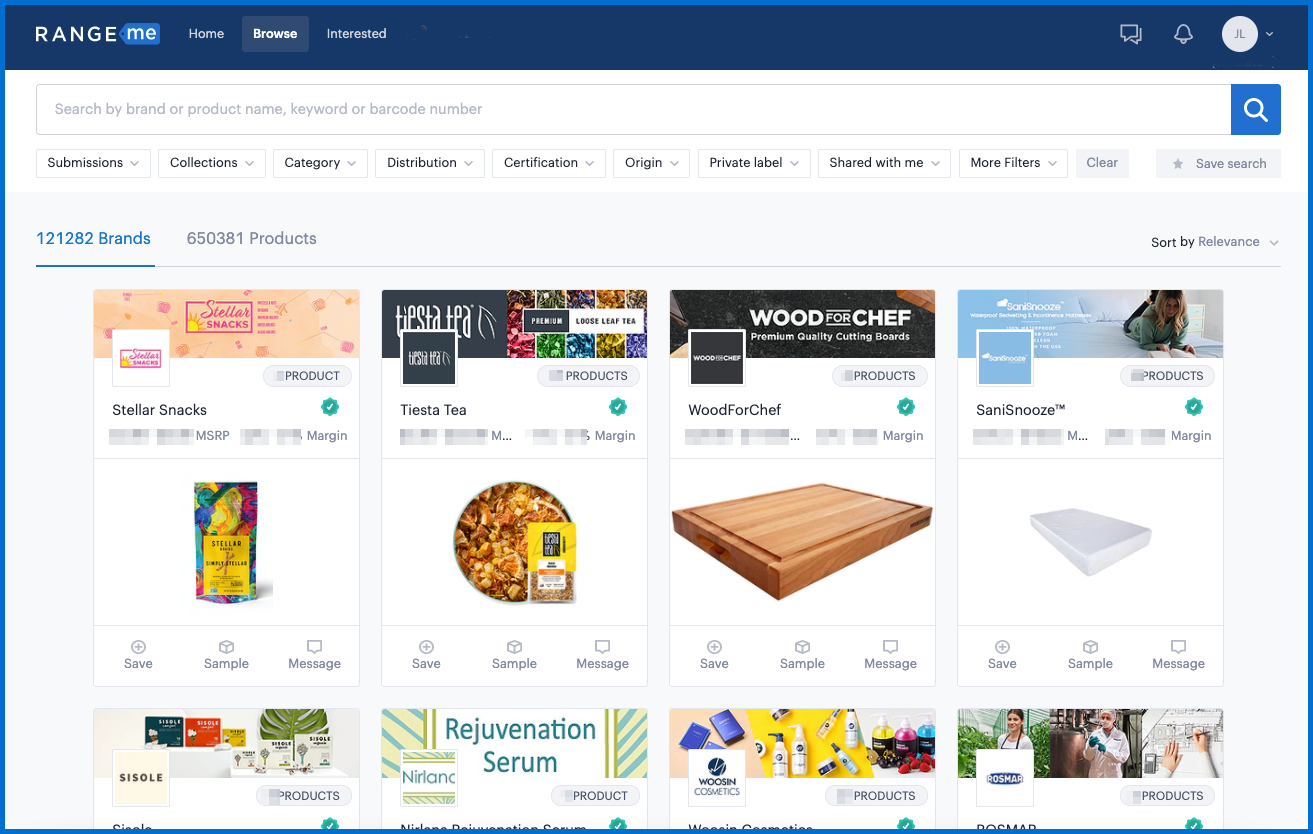 What Are Brand Cards?
A Brand Card is how a buyer will preview your products or brand from their Dashboard before viewing more details. Buyers have an option on their Dashboard to let them view Brand Cards or individual product cards. Most buyers prefer to browse by brand, but an example of both a Brand Card and an individual product card can be seen below.
Brand card: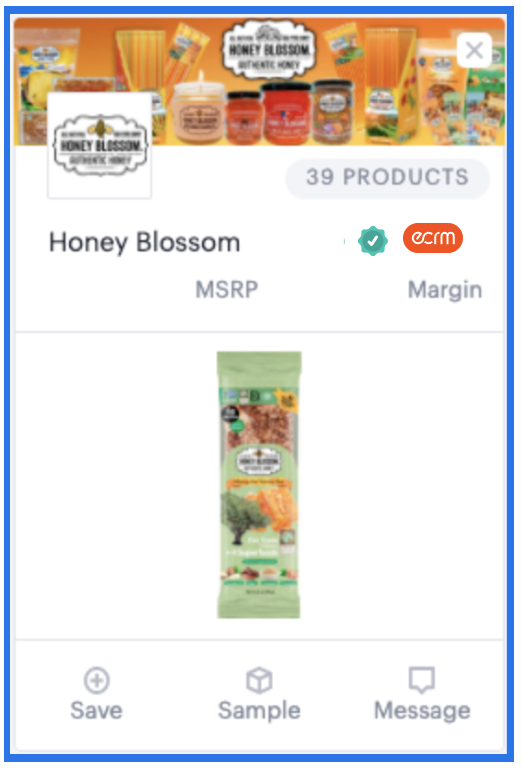 Product Card: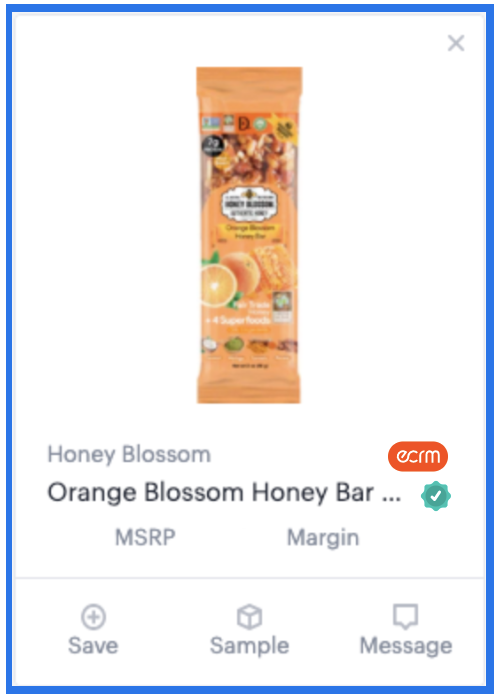 Brand/Product Cards will include:
MSRP Range

Margin Range

Cover Product

Cover Image

Logo

Number of Products

Verified badge (for Premium suppliers)

ECRM badge (brands attending upcoming ECRM programs)
To preview your Brand Card as it appears to buyers select the cogwheel to the right of the share profile button on your brand page. Once you have clicked the cogwheel, select the "Preview Brand Card" option to see what your brand card looks like to buyers.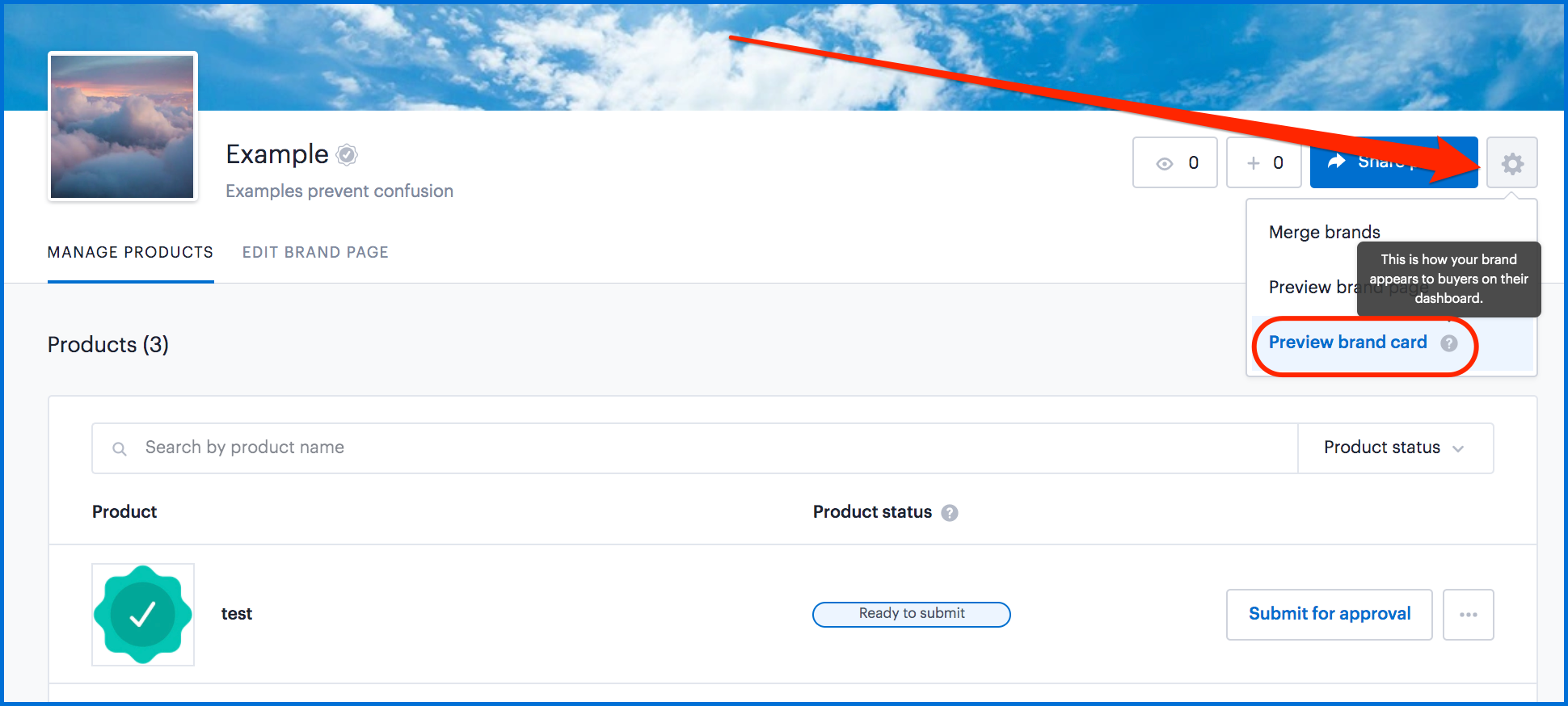 To learn more about your brand page and how it appears to buyers click here.