When a buyer discovers a brand that interests them on their dashboard and clicks into the Brand Card to view more details, they will be directed to that supplier's brand page. The brand page will appear to the buyer just as it would to the supplier without the view or save counter. A buyer will have buttons to either save, sample, connect, share, or mark not interested. You can read more about these actions and how to view buyers' saves and views on your profile here.
Note: Buyers will NOT be able to view products in a draft state. A draft will only become visible once it has been submitted, reviewed, and approved by our Product Approval Team. If you would like to remove a product from your brand page simply unpublish it until you are ready to resubmit.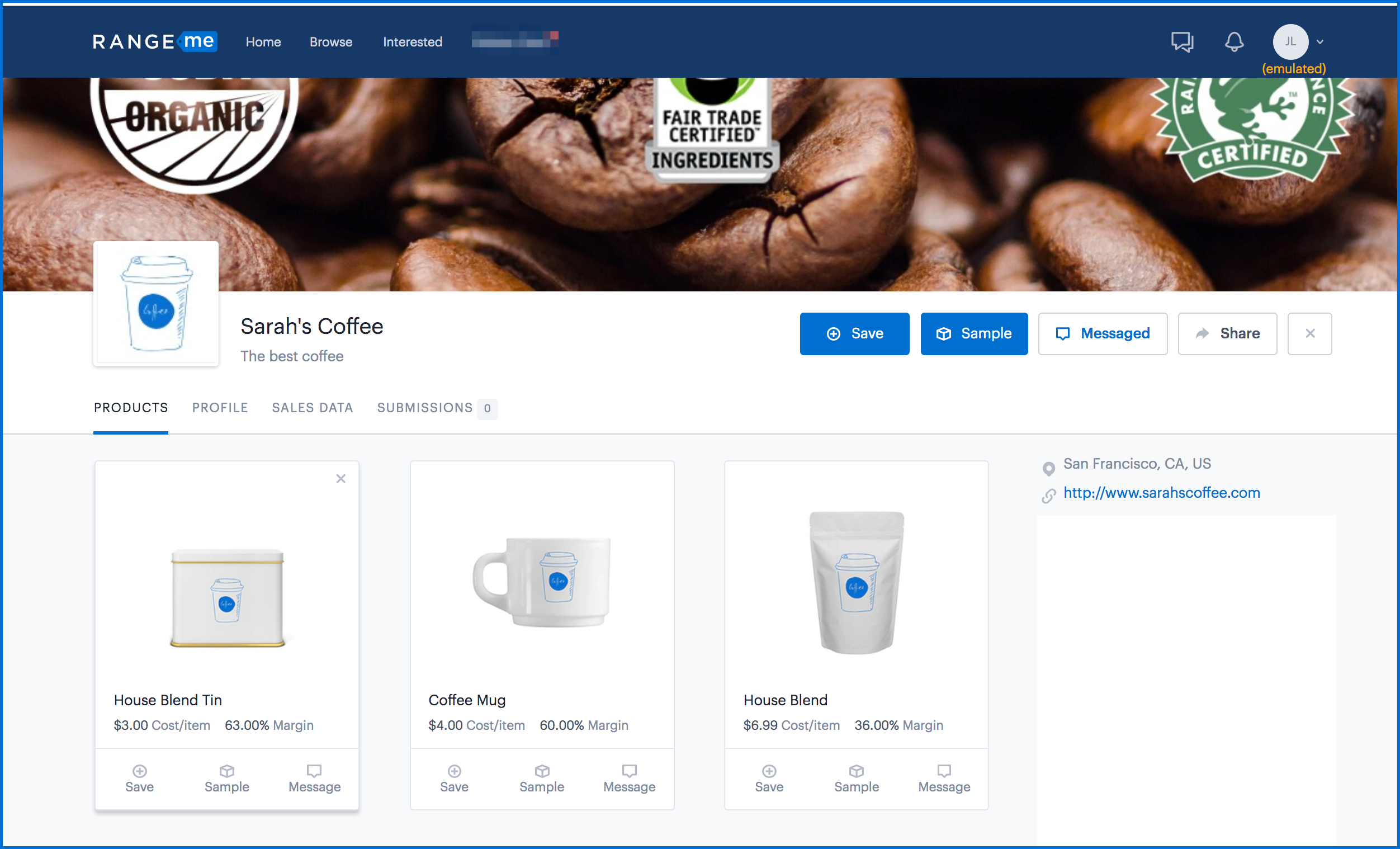 Brand Page Preview
In order to preview your own brand page as a buyer, you can click the "Preview Brand Page" button from your "Edit Brand Page" tab next to "Manage Products".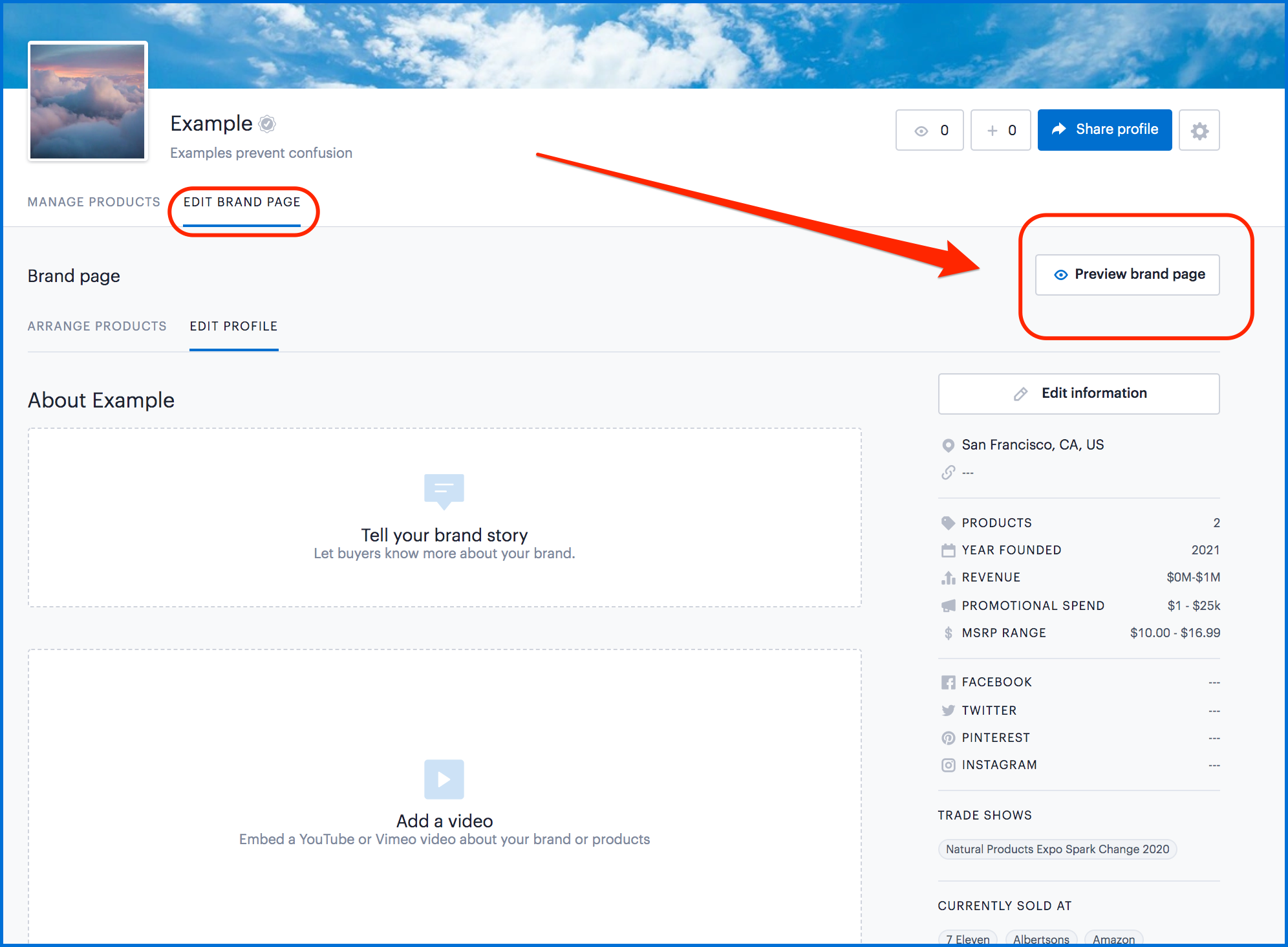 From this Preview mode, you can view your products and profile brand story from the buyer's perspective.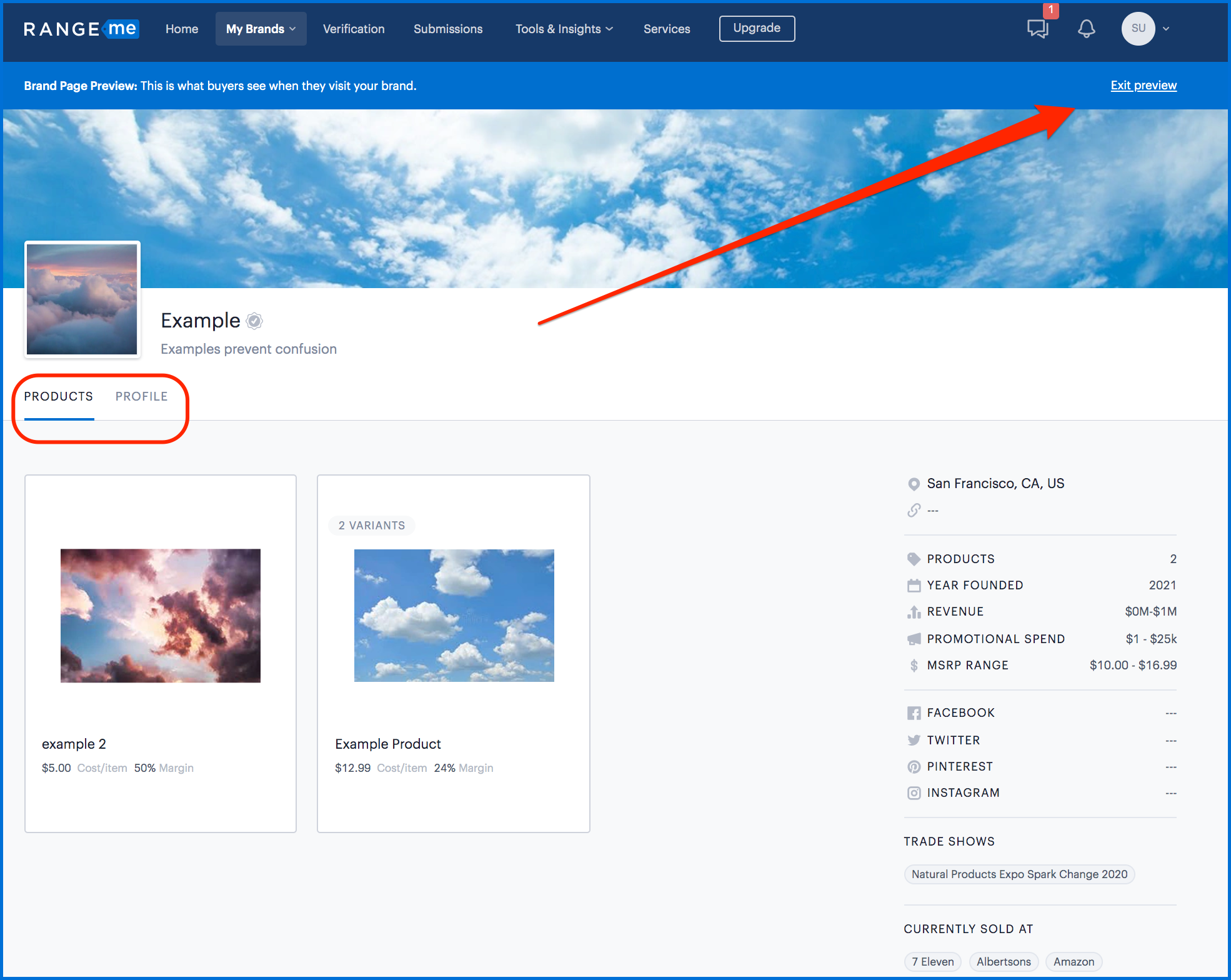 Note: To exit this mode, you will need to click the "Exit Preview" button at the top of your profile page.
Brands who have achieved the RangeMe Verified status as part of the Premium Membership will be shown at the top of buyer dashboards with a Verified badge. This badge indicates that a brand is retail-ready. You can subscribe or request more information about Premium here.