Margin Deep Dive
Buyer margin is one of the most important attributes to buyers when considering products on RangeMe. The Buyer Gross Margin of a product is the percent of profit a buyer will receive based on a product's cost and the MSRP. The higher a product's buyer margin is, the greater the opportunity is for retailers to make a profit.
Buyer Gross Margin is calculated as follows:
Buyer Gross Margin = (MSRP - Cost of Goods) / MSRP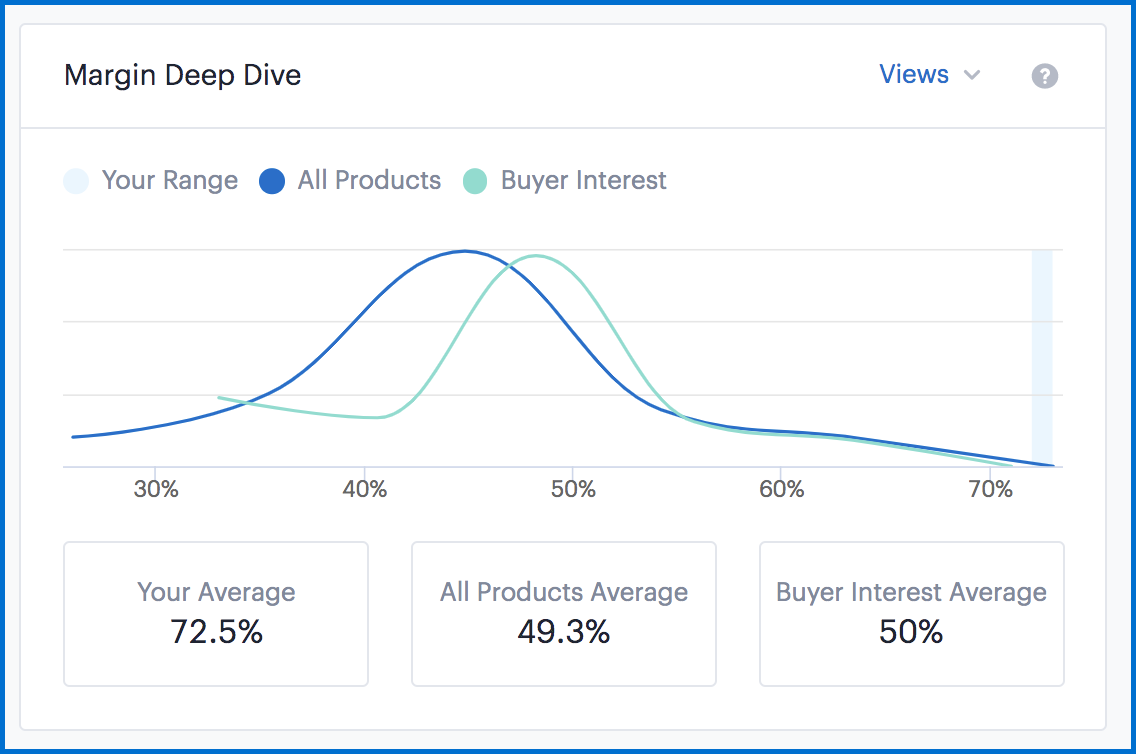 Your Average: The light blue-shaded area on the graph visually displays a company's margin range across their products, and the average of this range is displayed under "Your Average". In this example, the company's buyer average margin is 72.5%.
Note: If the range appears as a vertical line, all products have the same margin so the range is a single point.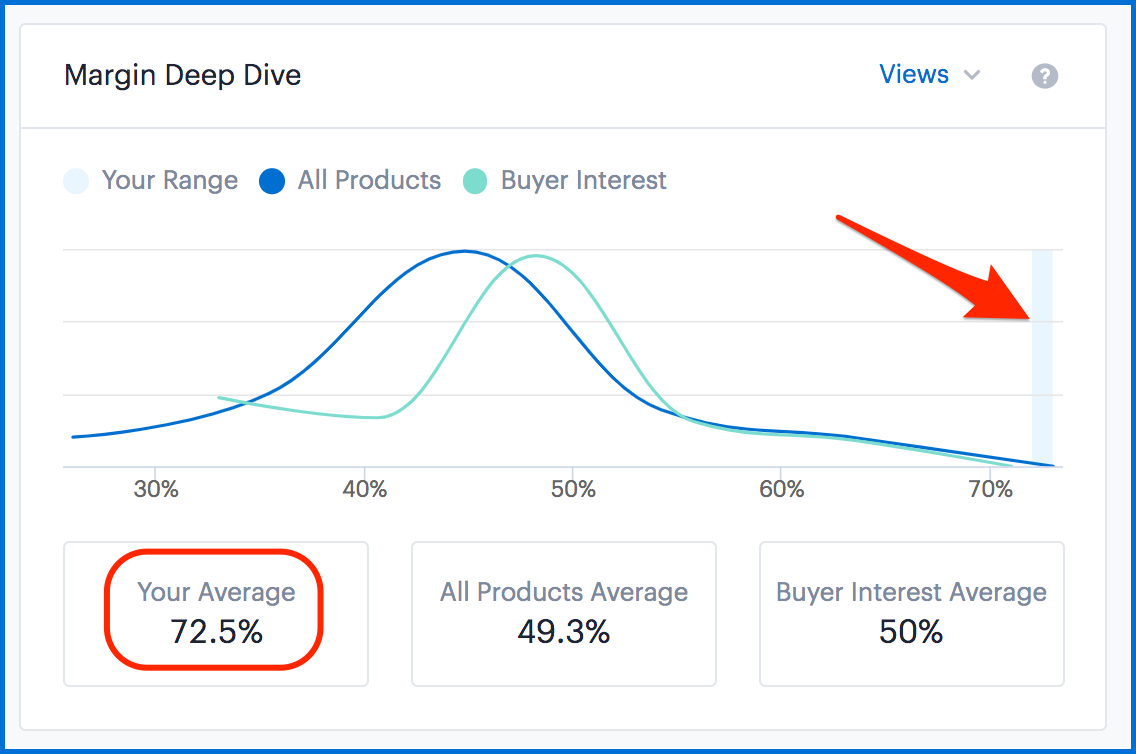 All Products Average: The dark blue line on the graph displays the margin range across all published products in the selected Category. The average buyer margin across the selected categories is 49.3% in this example.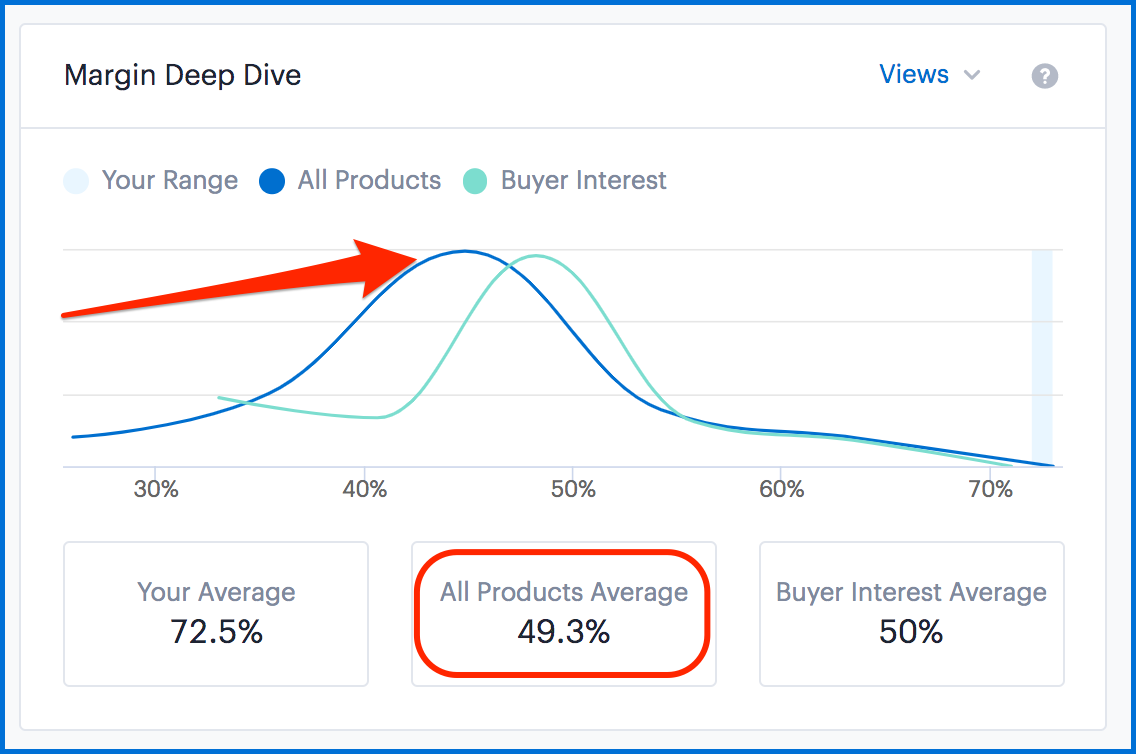 Buyer Interest Range: The light green line on the graph displays the margin range of products that have received interest from a buyer. In this example, the average buyer margin across products that have received interest is 50%.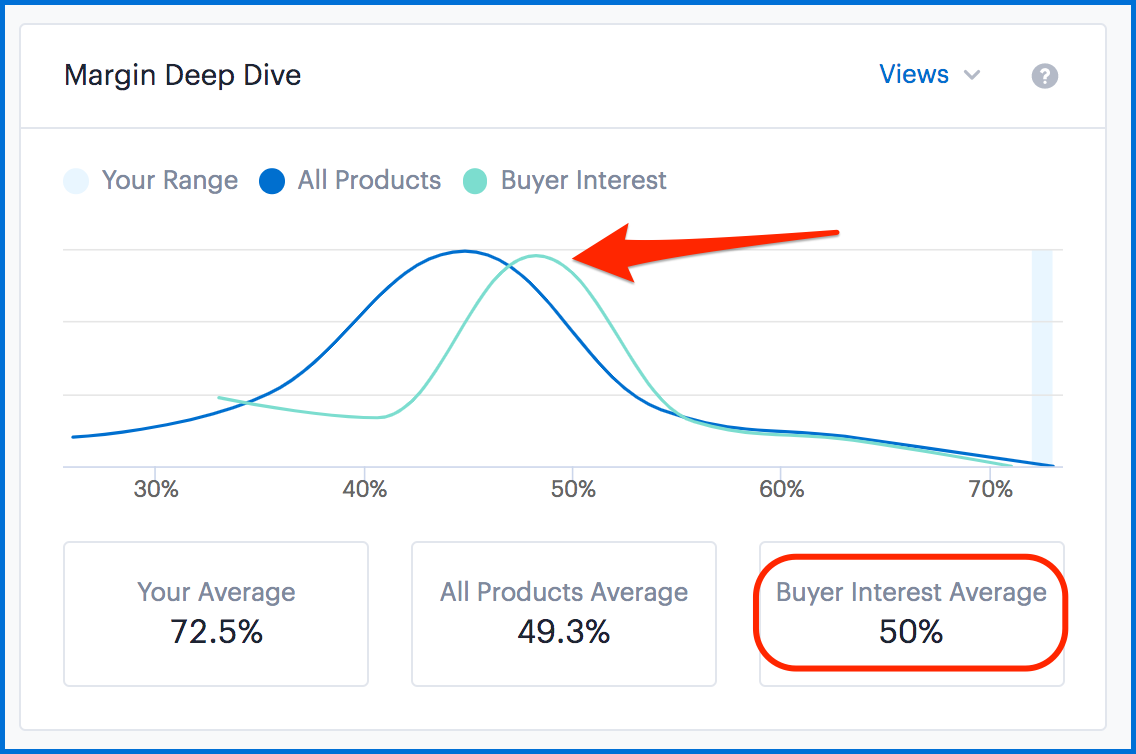 Note: Buyer Interest can be filtered by Views or Buyer Responses. What do these filters mean?
A

View

occurs when a buyer sees your product on their dashboard or in an email

A Buyer

Response

is when a buyer saves, samples, or connects with your brand or product.
Next Steps:
This data can be used to better understand how a brand is competing with those in its category. It also allows suppliers to see how both, their average and their Category average stacks up to the average of products receiving buyer interest.
These Insights can be a valuable tool when a supplier is considering making adjustments to their pricing model. In order to increase buyer margin, a supplier can lower their cost to the buyer or raise MSRP. That being said, there are many other factors to consider when making changes to a pricing model, and for this reason, we do not recommend making adjustments solely based on Industry Insights Buyer Margin Deep Dive.