Trending Buyer Search Terms
Buyers can browse products and brands based on Categories that they subscribe to at the time of sign-up, and are able to filter for products with a specific attribute. Keep an eye on these trending buyer search terms to make sure your USPs aren't missing any applicable keywords that buyers are looking for!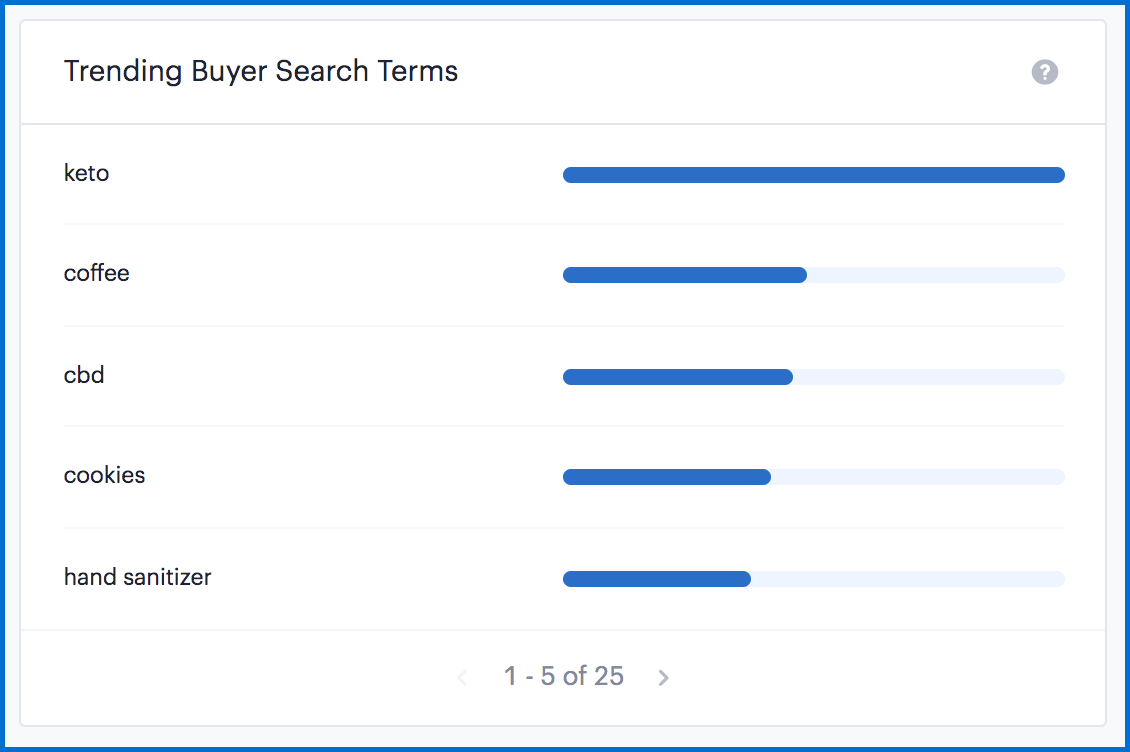 The example bar chart above shows "keto" is the top search. If your product meets this need and you did not include it in your USPs you should consider updating these.
Trending Packaging Types
Trending packaging types give you context for what quantities are most common in your Category, as well as, what quantities are receiving the most interest from buyers.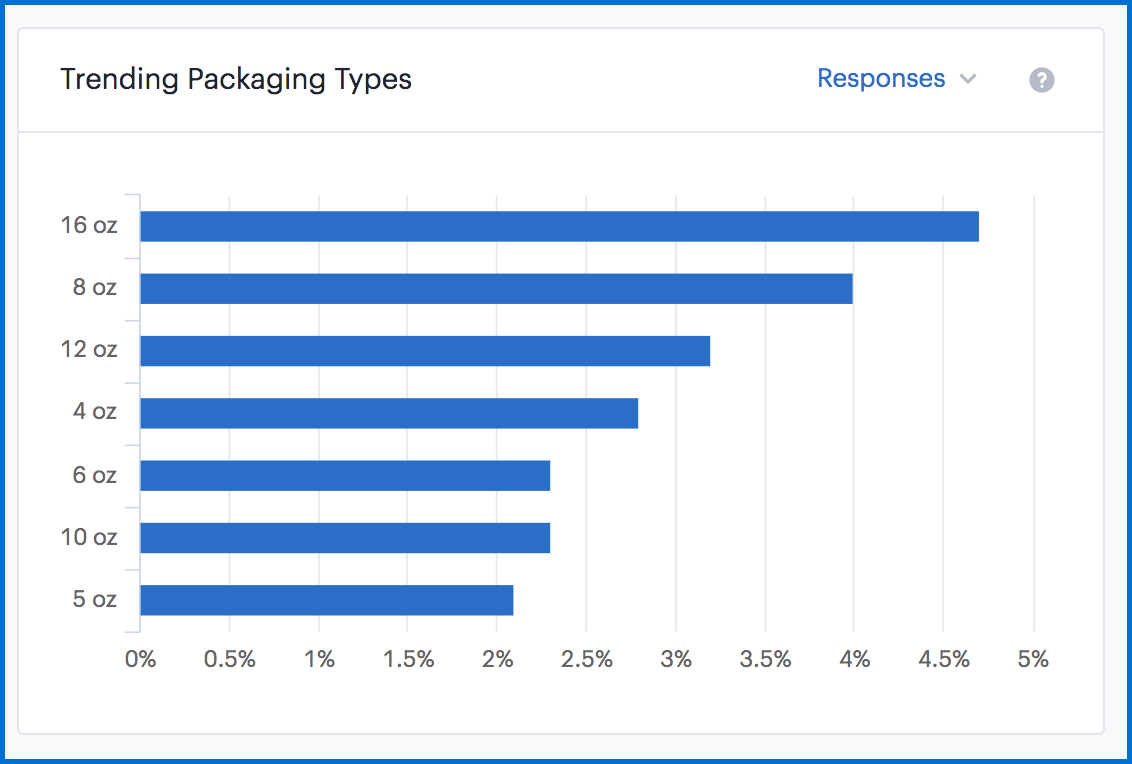 If your product could be sold in a variety of packaging sizes and quantities, you may want to look into what is most common in the industry, and which is generating the most buyer interest.
Trending Certifications
Product Certifications are a great way to highlight and verify specific attributes that help your product stand out. You can view which certifications are common across all products in your Category or toggle the filter to view the certifications that are trending based on buyer interest.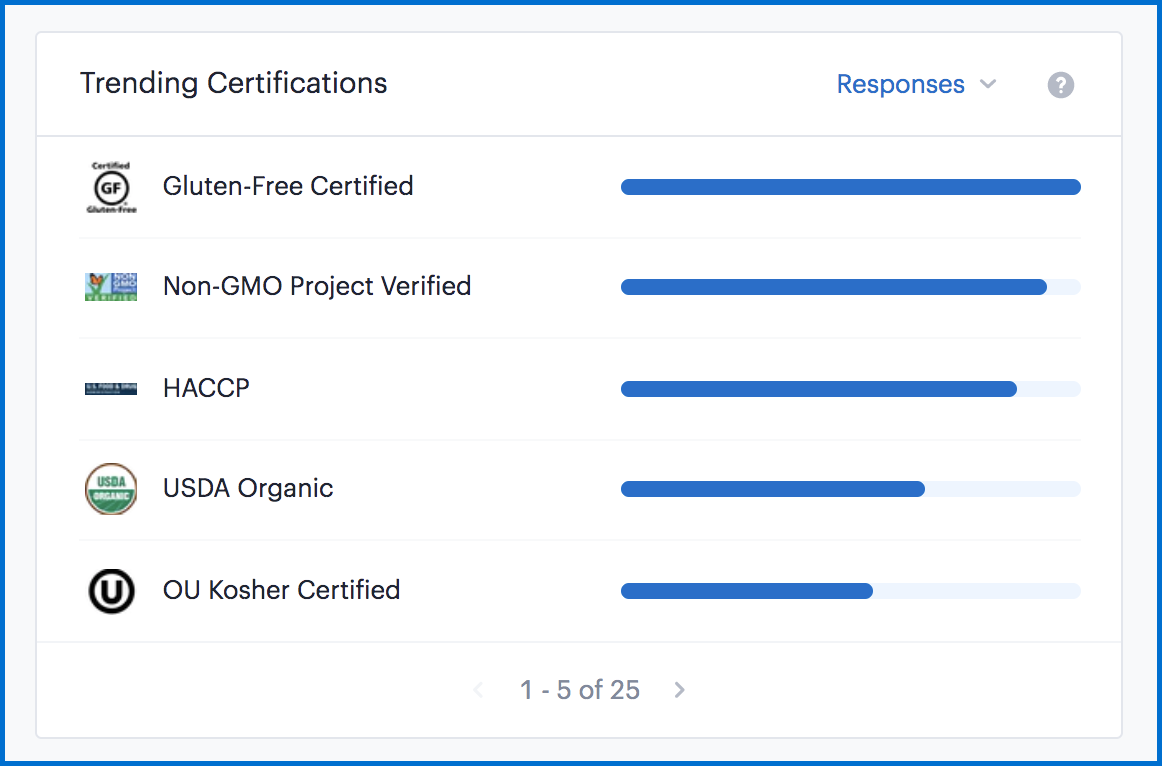 Next steps:
Getting a product certified is a big decision and investment that should be made after a lot of research and consideration. Use the Certification trends as an additional data point in your decision-making process. You also have access to some Certifications within our Service platform and can reach out to these providers! To read more about determining if a certification is right for you, head over to our blog!