Notifications allow you to set the frequency of how often you would like to receive specific web and email notifications from RangeMe.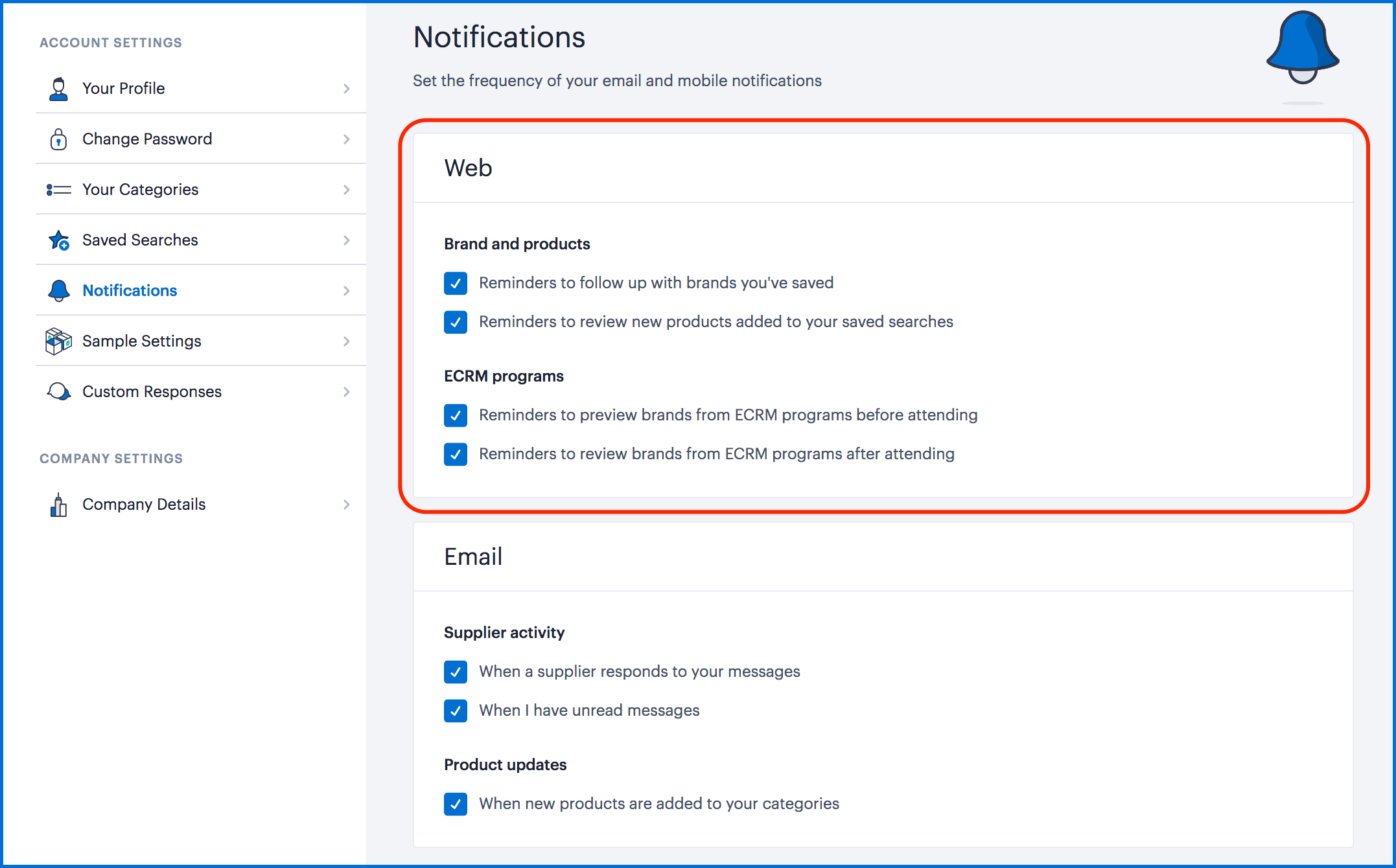 For web notifications, you can control if you receive notifications about brands and products, and ECRM programs. These notifications will appear under the bell icon at the top right-hand corner of your page.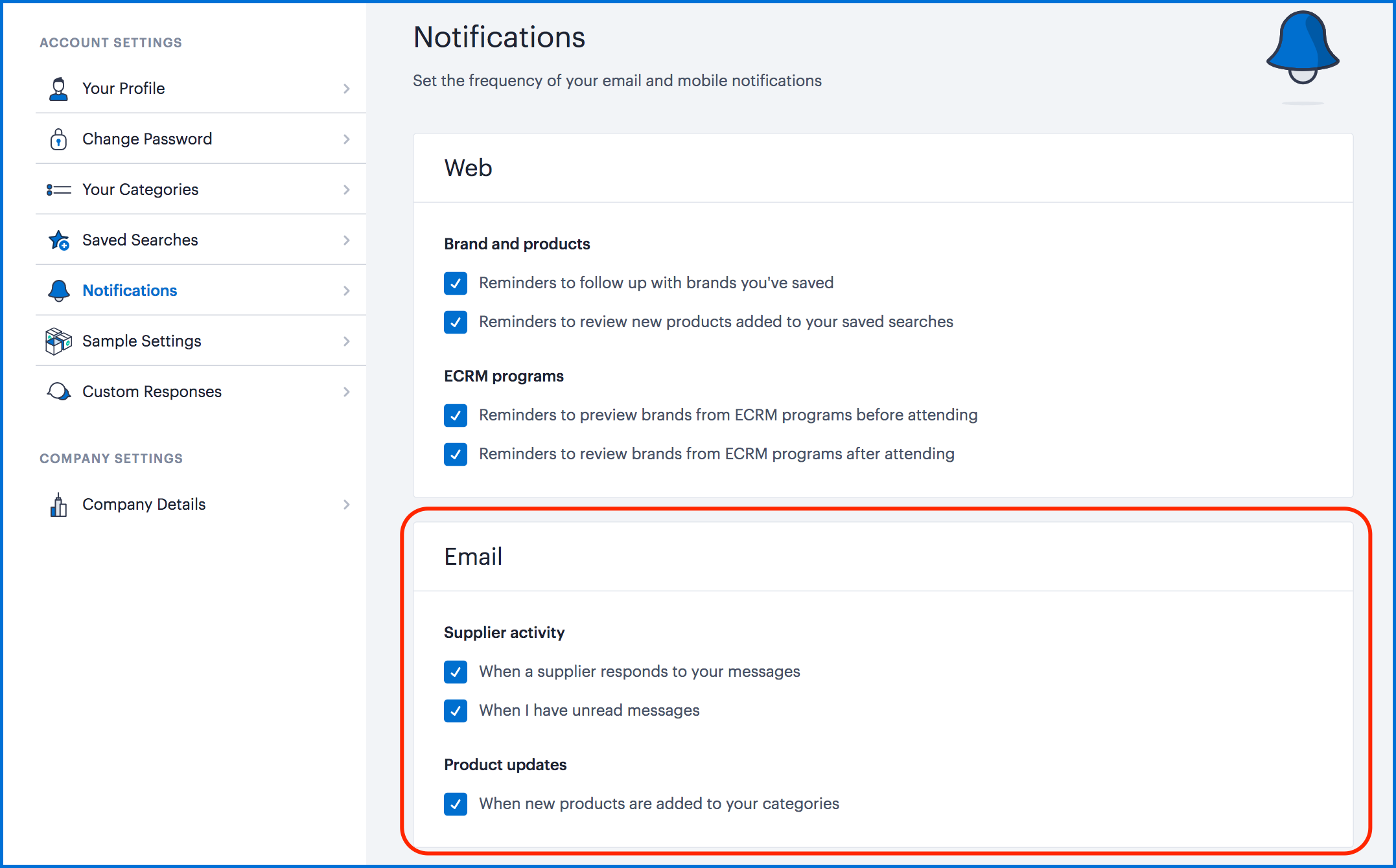 For Email notifications, you can control when you receive emails for supplier activity such as; when a supplier responds to your message or when you have an unread message. You can also control notifications for product updates.