Retailer Submissions is a Premium feature that gives you the power to submit your brand to participating retailers directly from your RangeMe profile. This means that a buyer will get a copy of your Brand Card within their submissions folder that they can view for up to 1 month. The submission is automatically shown to relevant buyers in your categories who have opted into the submissions feature to manage their inbound product submissions.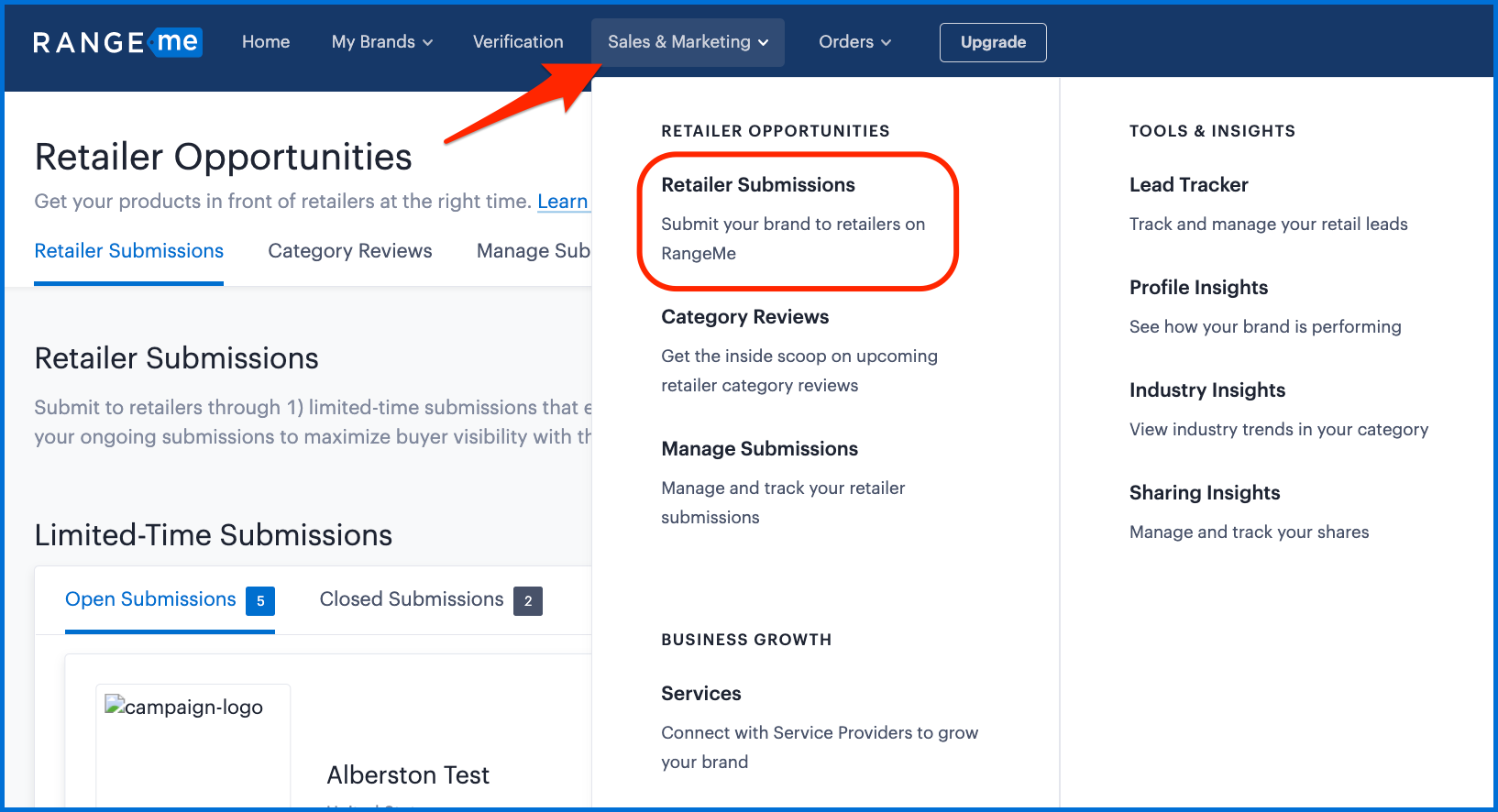 RangeMe Premium suppliers have the opportunity to submit their upgraded brand to each participating retailer once per retailer per subscription year. RangeMe Pro suppliers can submit each upgraded brand to participating retailers, once per retailer per subscription year.
Submissions for Premium Suppliers will receive a refresh upon their subscription renewal. A refresh will allow your brand and products to become visible again to buyers who have previously indicated that they were not interested.
We have compiled several how-to's and best practices articles regarding Retailer Submissions for you:
If you're interested in getting access to Retailer Submissions, you can learn more here.