Service providers in RangeMe Services have the ability to offer customized promotions exclusively to RangeMe Premium suppliers. When a service provider has a promotion, the offer will be displayed in the top right-hand corner of their listing in the RangeMe Services directory, as well as on their profile.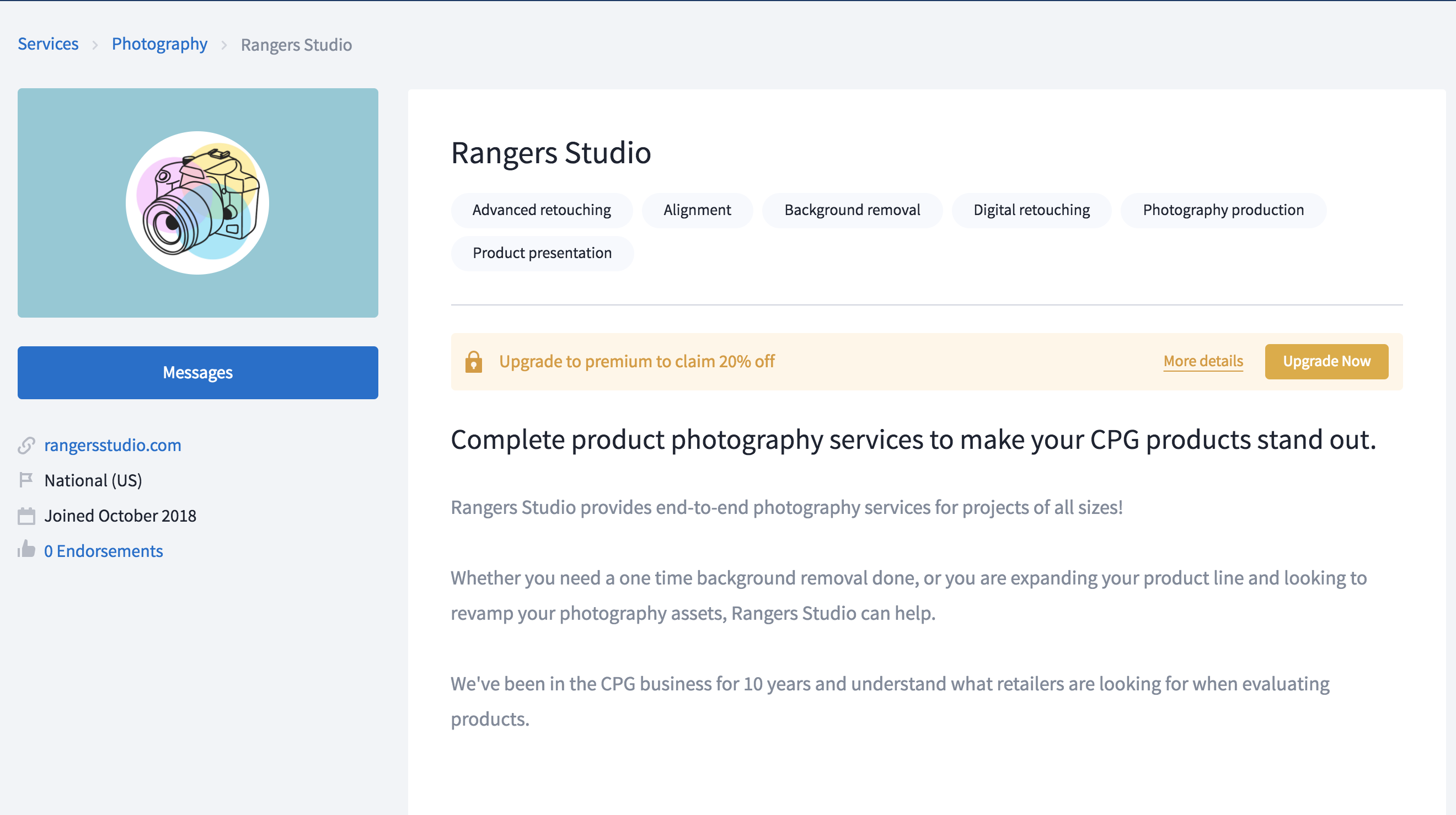 If you are not a Premium supplier you will need to upgrade to RangeMe Premium in order to redeem a promotion in RangeMe Services. If you are a Premium supplier, you can identify which services are offering a promotion by the orange box listing the available discount in the RangeMe Services Directory.

Navigate to the profile of a service provider offering a promotion to view more details on a particular discount. Service providers will be able to select promotion type, either a % discount or $ discount, the amount of the discount, and a short description of the promotion.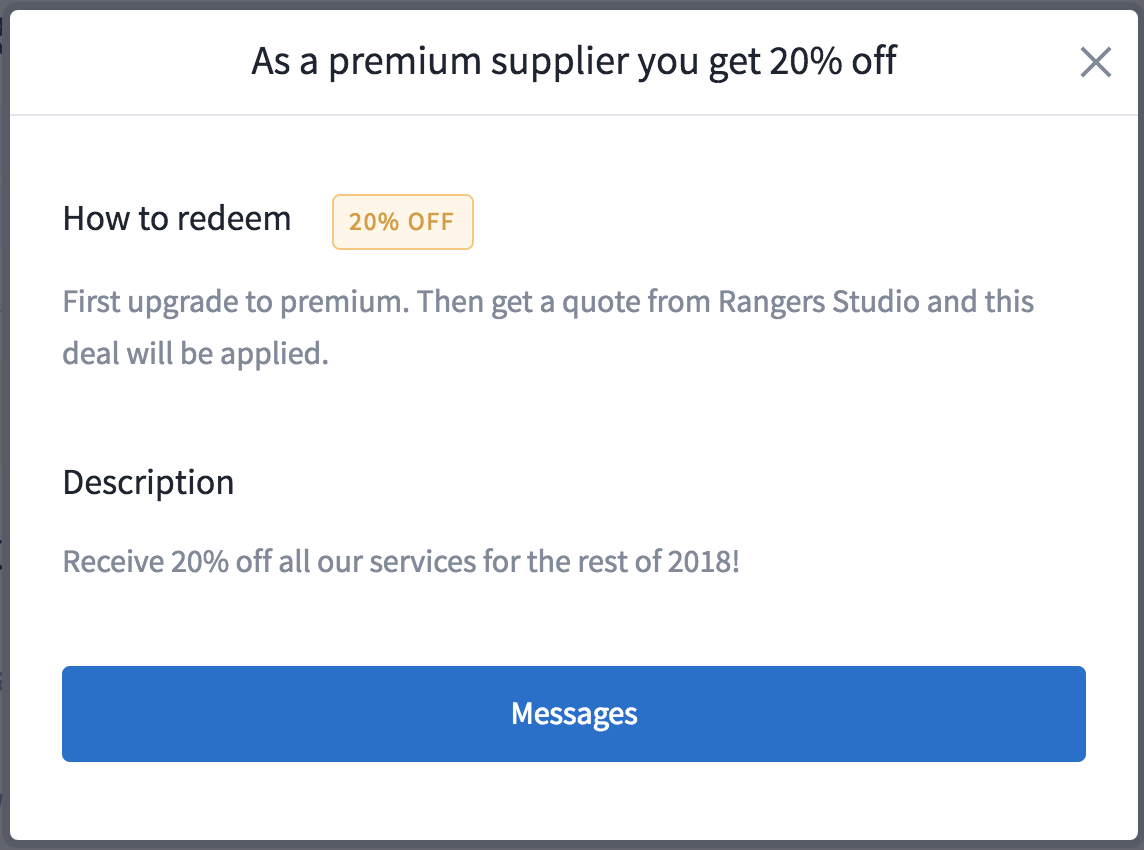 In order to redeem a promotion as a Premium supplier, simply click "Get a quote" and the service provider will apply it to your quote request (unless otherwise stated in their description).