Once you find a service provider that meets your needs, you will be able to request a quote from their profile! Select "Get a quote" directly below their company logo to start your request.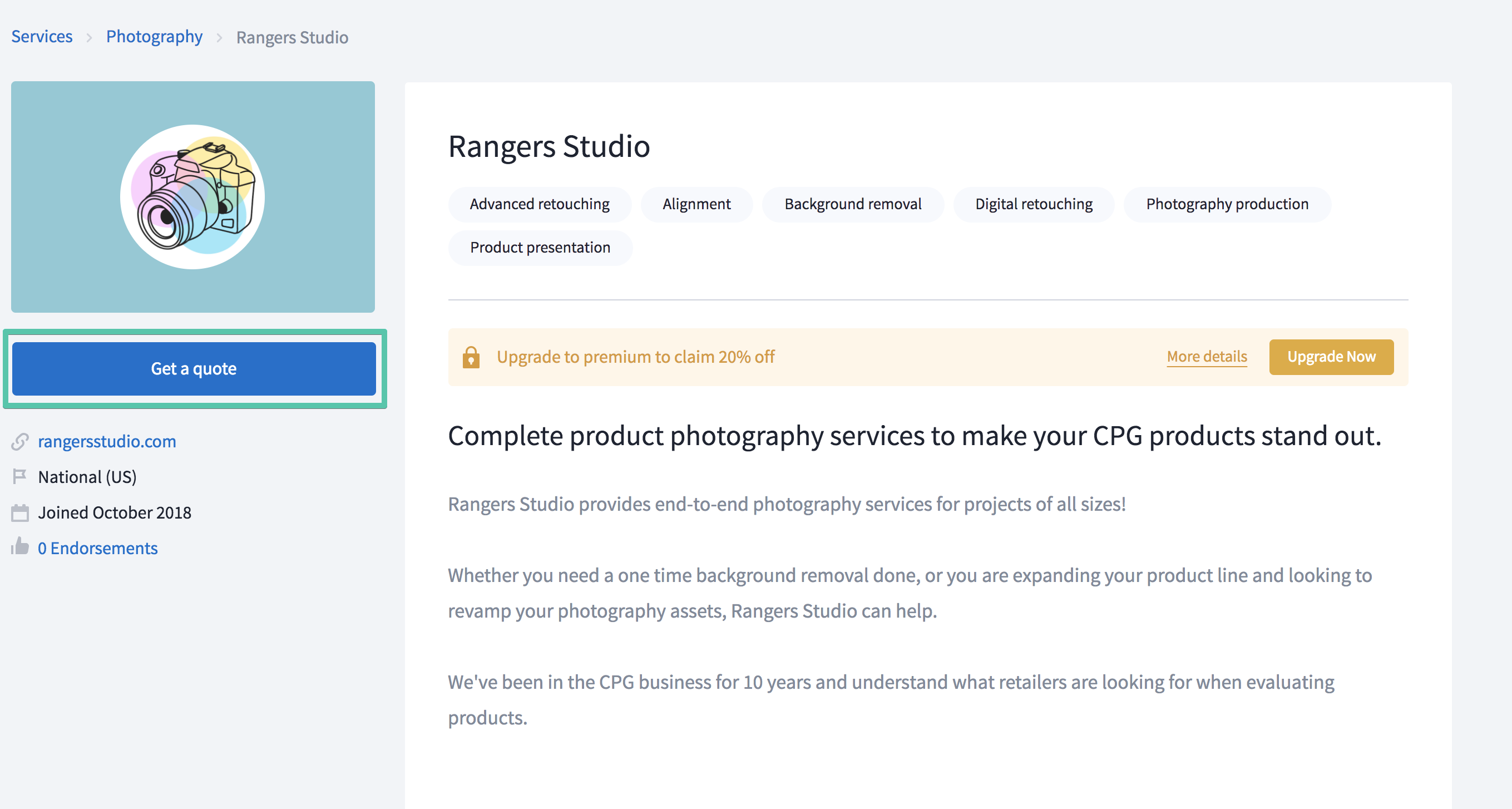 A request form will populate that will include the basic information you must include for the service provider.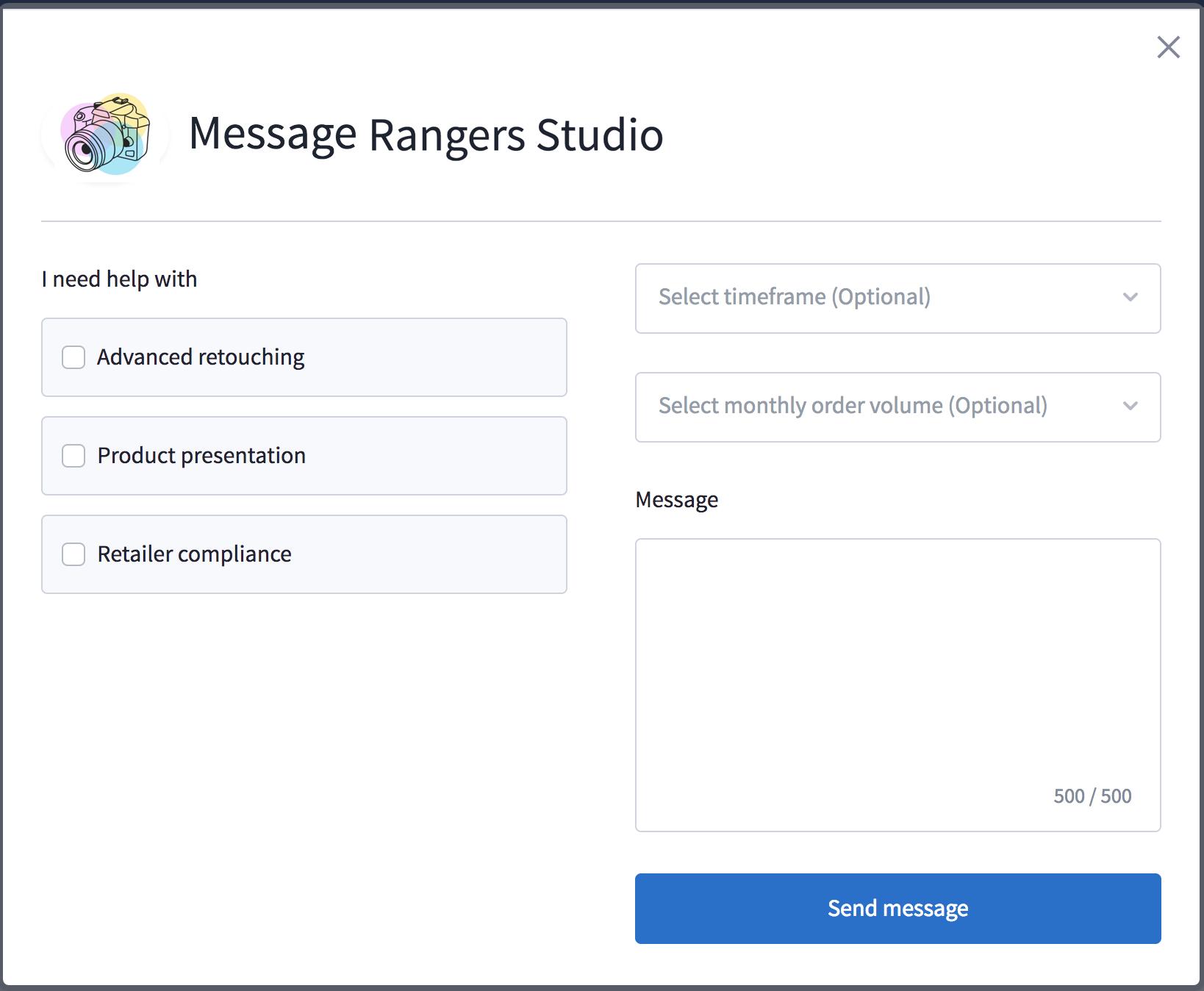 First, you will need to select any specialties that the service provider offers that you are seeking assistance with.ou may select as many as apply. This will help the service provider better understand your business needs.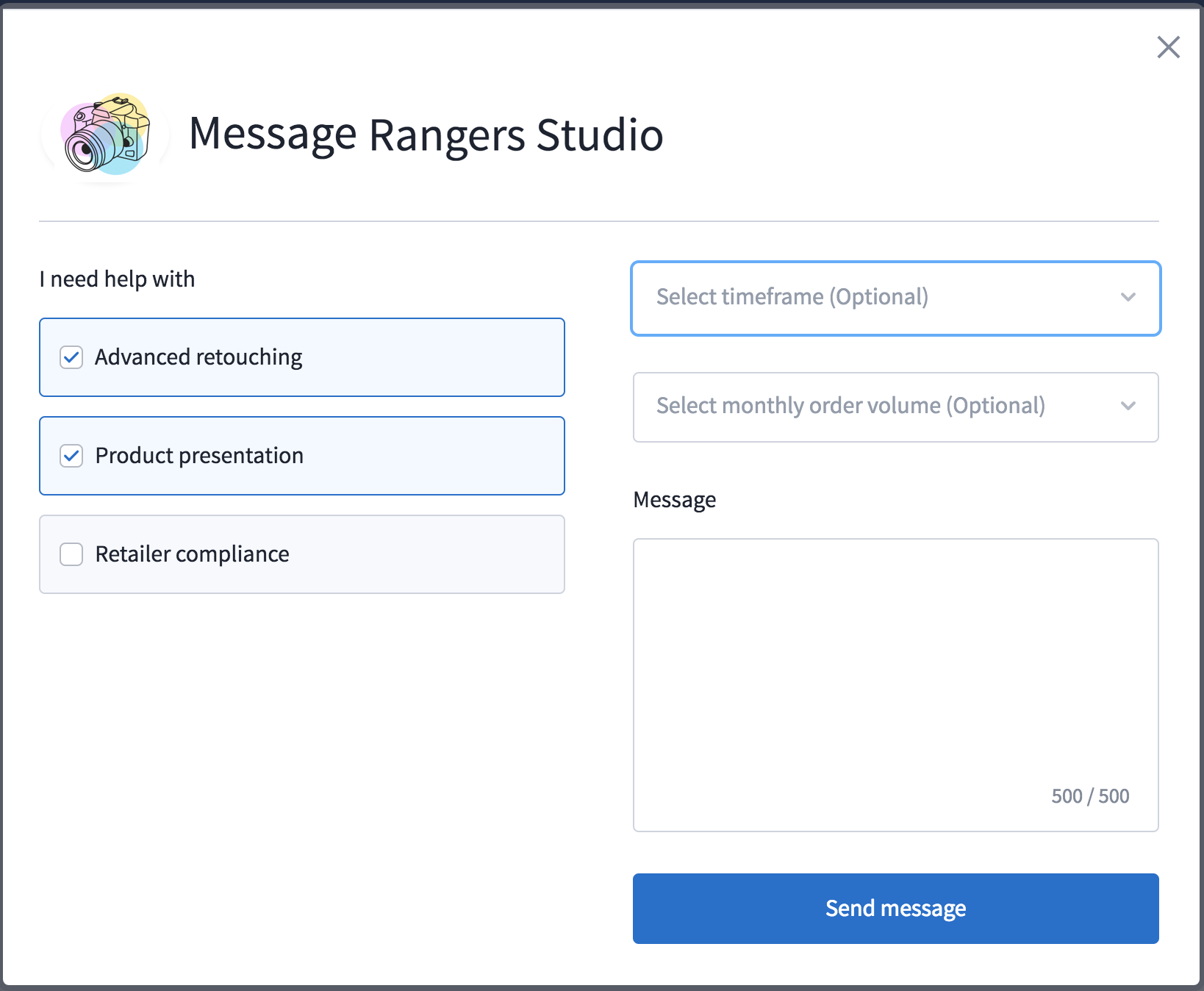 Next, you can select the time frame during which you would like the services to be completed. This is an optional field that will help the service provider determine whether or not they will be able to complete their services within the desired time frame you have requested.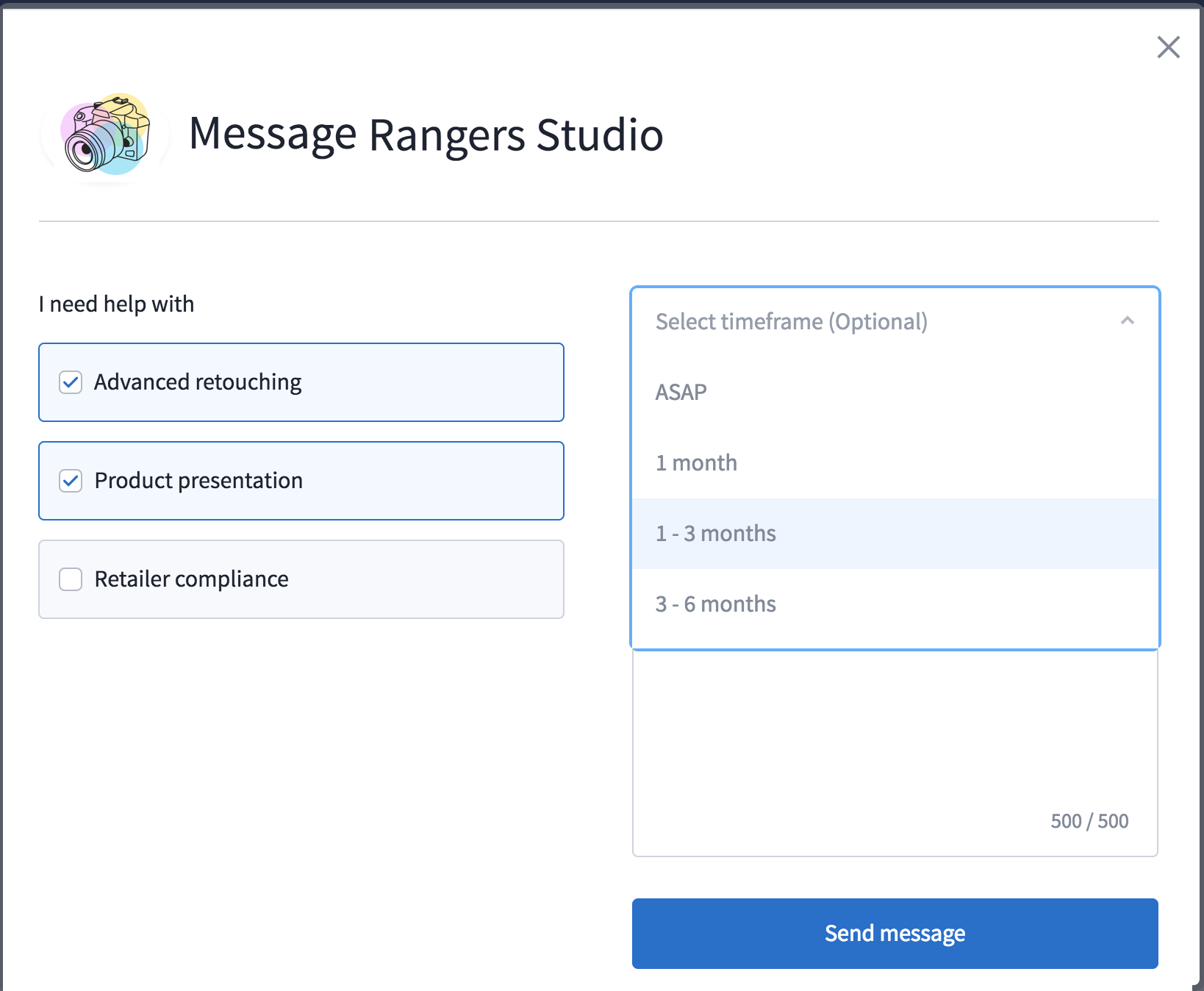 Monthly order volume is another optional field that may not apply to all categories but is available if required.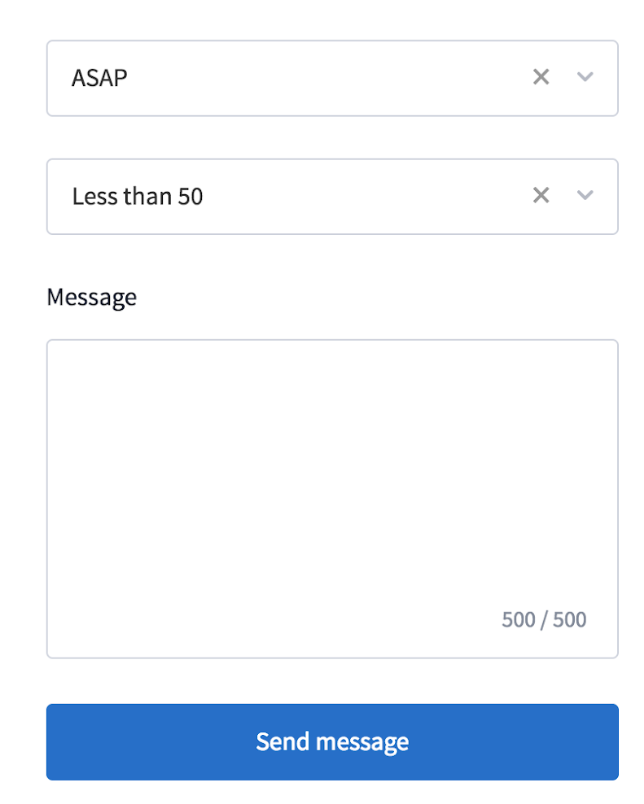 Last but not least, you have the option to send a custom message to the service provider where you can further specify your needs or include any additional requests.
Note: There is a 500 character limit, but don't worry! Once a message has been sent, a thread will populate in your RangeMe messages where you can further communicate with the service provider.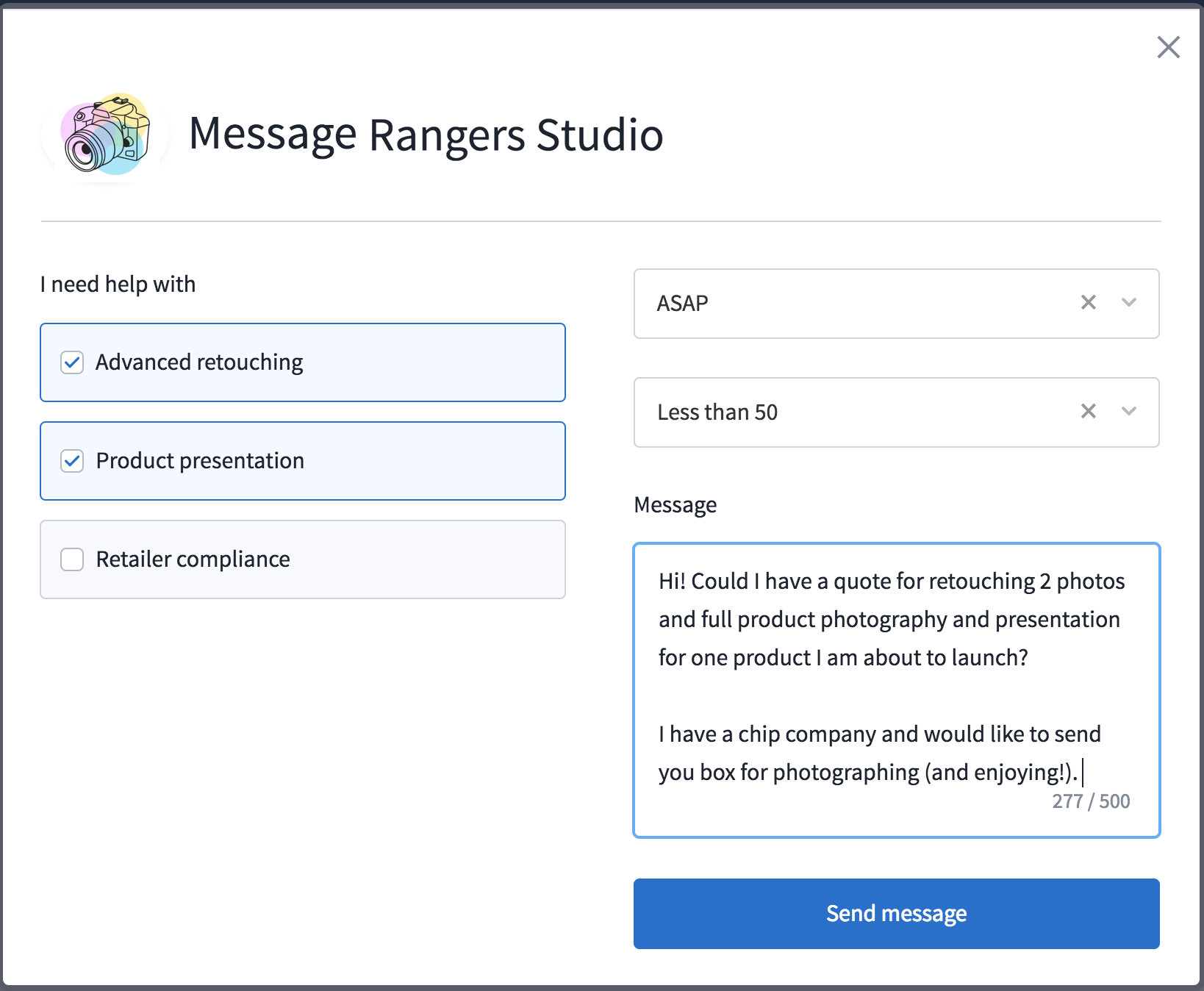 Once you have completed your request form, click "send message" to submit your request!