With RangeMe Services, you have an easy-to-use online directory where you can browse and discover service providers that can be your strategic partners in business areas like liability insurance, product photography, packaging design, compliance labeling, brand strategy, and more. Similar to how you would hire an employee, you should take the same care when evaluating a service provider. Read on to learn what information to collect and consider when deciding which service providers you want to request a quote from.
1. Category and Specialties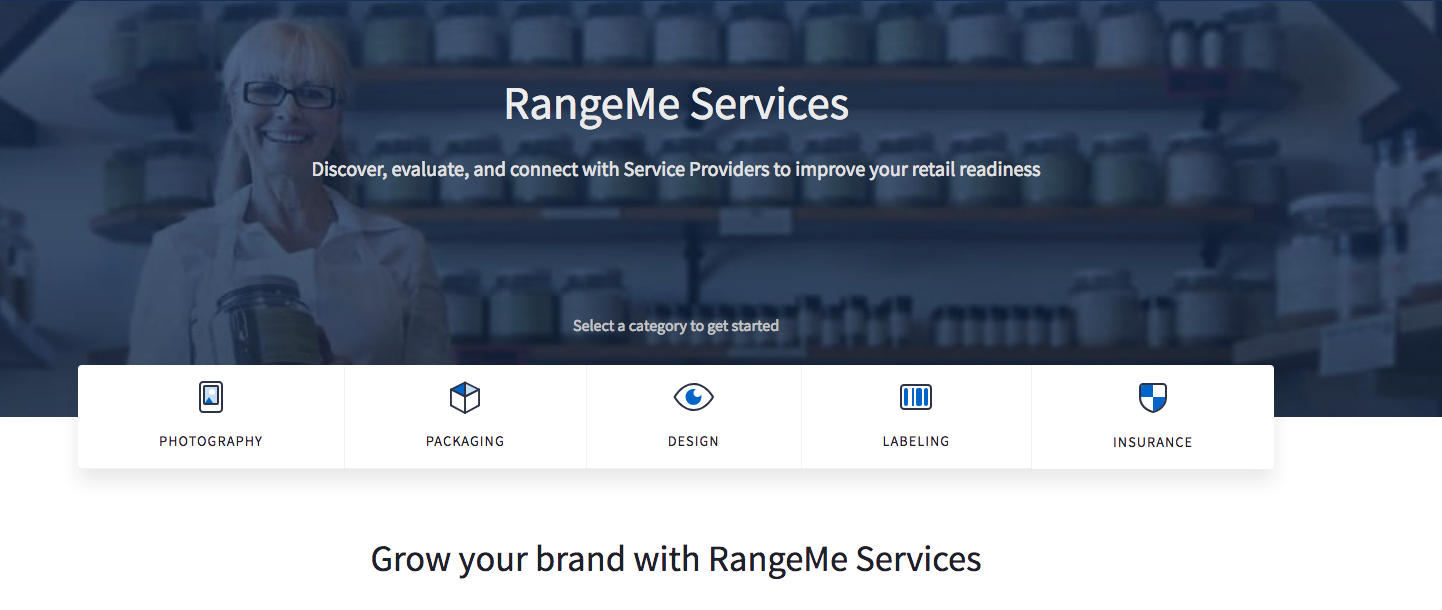 To get started in your search, you'll need to select a category from the RangeMe Service directory. From there, click on a specialty to find a service provider who specializes in the type of work you need.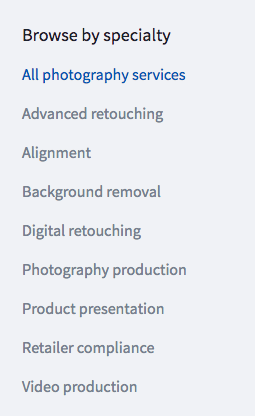 2. Location
If you need a service where the service provider's location plays a factor, such as for certain insurance or photography services, you can refine your search by state.

3. Bio & Website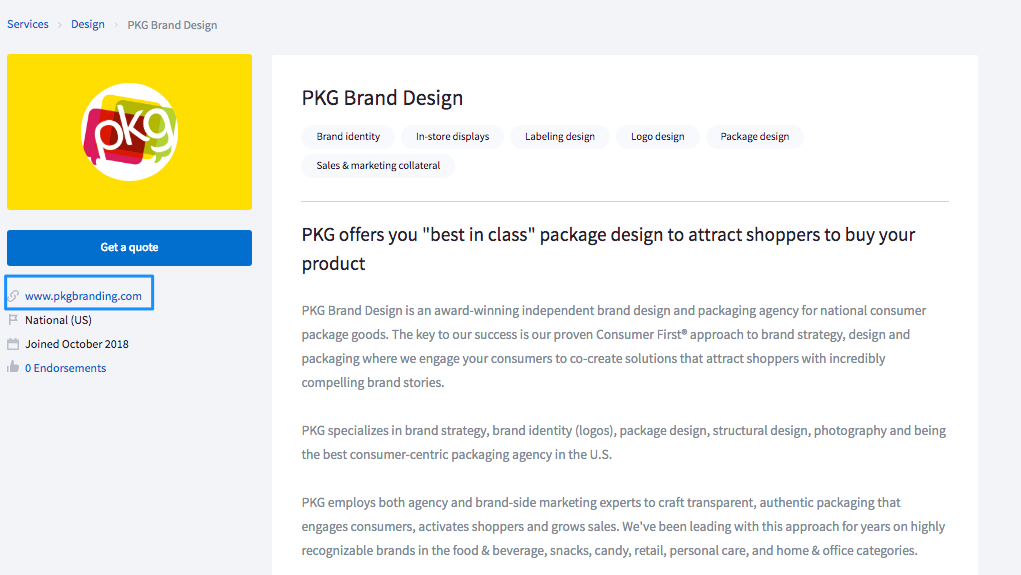 A service provider's profile will go in-depth on their service offering, and will often specify what type of business would be a good 'fit' for their services including budget, business stage, or product category. Read through their profile to get a sense of what type of experience you can expect when working with them. You can also access their company website to see past clients and work and for further research.
4. Endorsements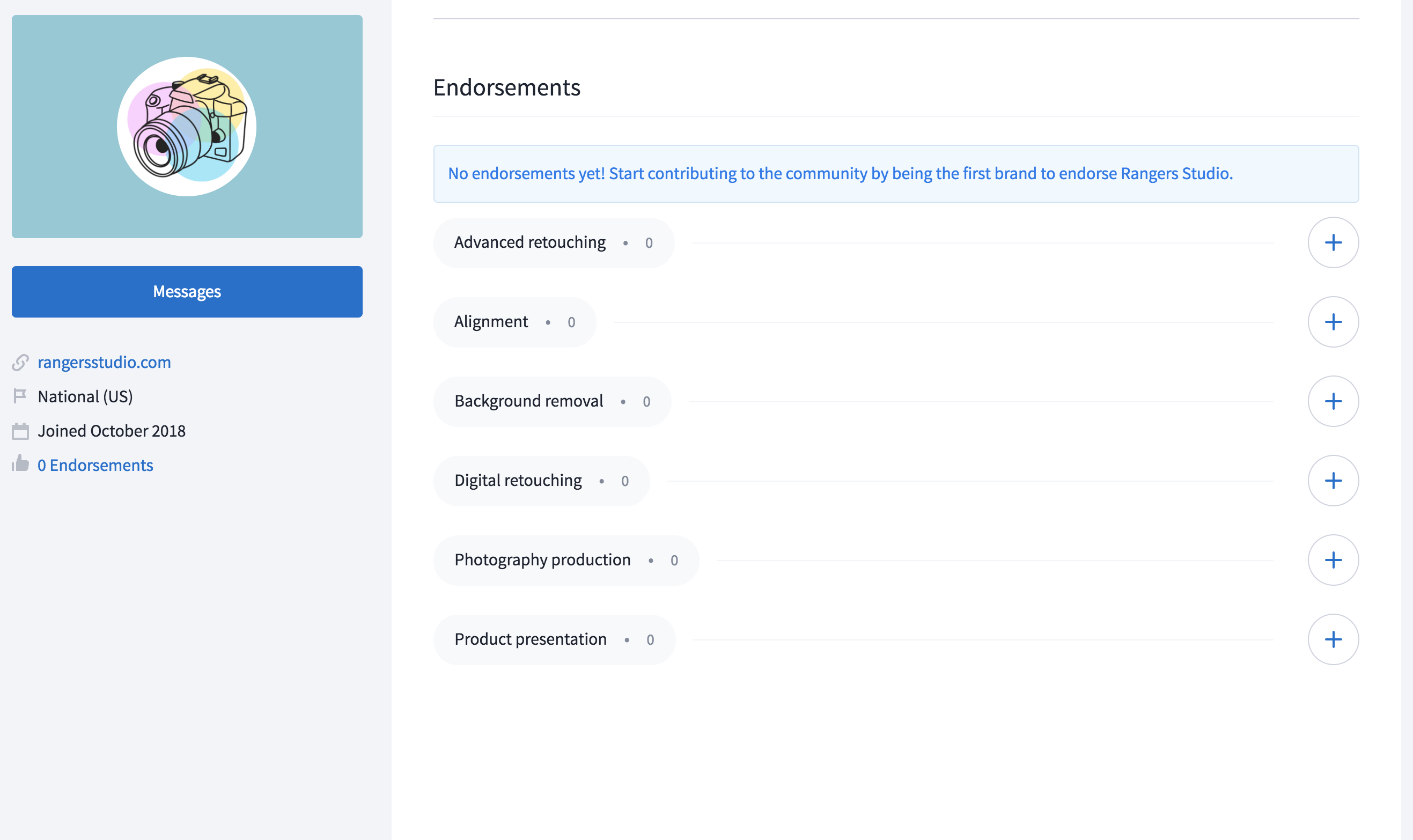 Endorsements are a quick way for you to see if other suppliers on RangeMe have had a positive experience working with the service provider on specific types of projects.
Do note: RangeMe Services launched in October 2018, so it may take service providers a little bit of time to build out their endorsements on their profile.
If you worked with a service provider and had a good experience, don't forget to leave them an endorsement so other suppliers feel confident requesting a quote from them.
5. Promotions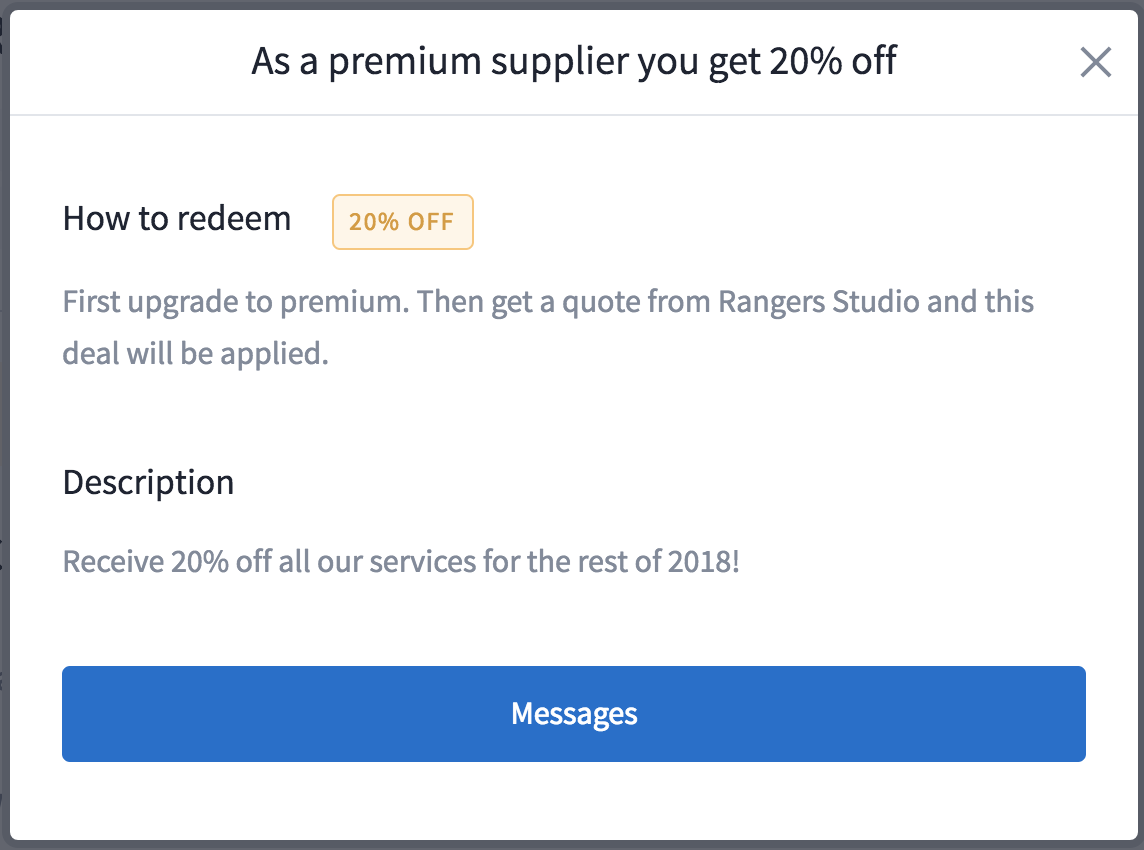 Service providers may offer promotions from time to time to attract new customers. They will either be a percentage or dollar amount discount. Keep an eye out for promotions, as they are a great opportunity to get a service at a lower rate*.
*Promotions can only be redeemed by Premium suppliers. Learn more here.
Request a Quote
Now that you've spent time evaluating a few potential service providers, you should move forward with requesting a quote. Requesting a quote does not lock you into doing business with a service provider, and can be a great opportunity to ask any questions that you haven't been able to answer through your research.
So, what are you waiting for? Explore RangeMe Services to find a strategic partner to help you grow your business.