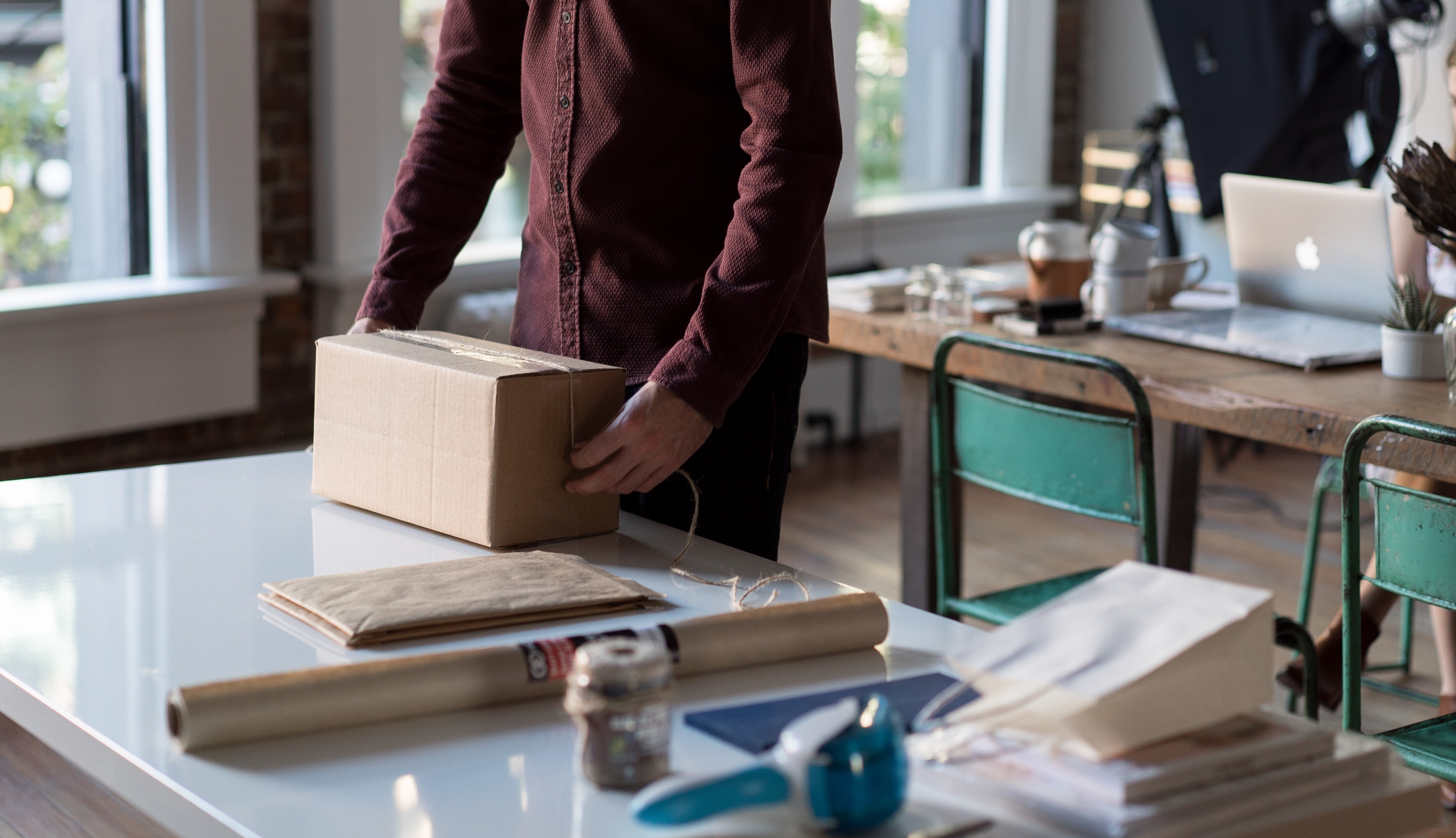 Reviewing product samples is a standard step in the product discovery process for retailers. As a supplier on RangeMe, you should be prepared to send samples when a buyer requests them. But how do you send samples to ensure they get in front of the right buyer at the right time? Continue reading to learn a few tips that will help increase your chance for discovery.
RangeMe Tip: Whenever a buyer reviews your product and is interested to learn more, they can engage with you in three different ways: they can either save your product to review later, connect with you to start a conversation or request a sample to get a product sample sent to their offices.
Timing
Timing is key to getting your product into retail stores. The first (and easiest) step you can take to ensure your timeliness is to check your RangeMe account on an ongoing basis. When a buyer requests a sample you will receive a notification in your Messages inbox. RangeMe will also immediately send you an email to alert you of this message. It's important to be prompt in your response as many of these buyers are working on a strict timeline leading up to their category review. If you take a while to answer their request you might miss your window of opportunity to get your product in front of the buyer.
If you are a international food or beverage brand sending samples into the US, you will need to give the FDA prior notice. Make sure to to account for this in your timing so buyer's expectations are managed appropriately.

Follow Up Questions
Sending samples isn't a one-size-fits-all activity. Many retailers have specific instructions unique to their processes or standards. So, once the buyer sends the initial sample request, it's important to be ready with follow up questions in case the buyer doesn't answer them upfront. Consider asking...
How many samples do you want me to send?

Which products would you like to sample?

Where should I address the samples and who should I put the attention to?

Are there any specific packaging instructions?

Can you tell me a little more about your business before I send these out?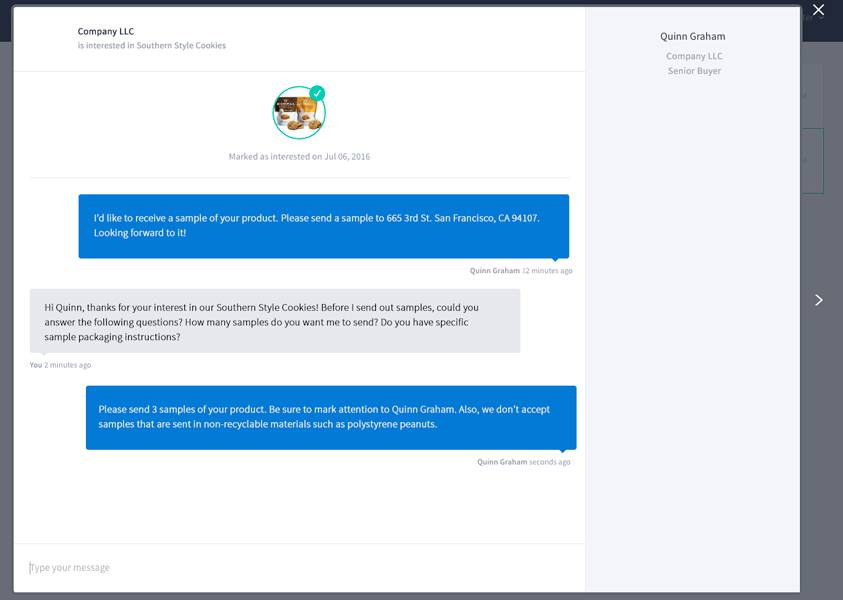 Packaging
After you have confirmed the shipping instructions and destination, it's time to package up your samples. Ensuring your samples are packed properly so they aren't received damaged or spoiled is very important - otherwise they may be discarded. If you're sending a perishable product, be sure to include sufficient coolant to keep the product temperature through the entire transit process. Make sure to mark the word "Perishable" on different sides of your package. Finally, check with the buyer about packaging instructions or specific packaging products to not use (e.g. Whole Foods Market doesn't accept samples delivered using polystyrene peanuts or non-recyclable materials).
Words of Advice
Since sending samples to buyers for review is a common step in the product discovery process, it's important to account for this in your marketing budget. Make sure to allocate enough funds to pay for your samples, shipping and packaging.
It's important to note that you are under no obligation to send out samples to a retailer who isn't the right fit. Do some research on the retailer before sending out your samples.  
Do you have any personal tips that have helped you get your product samples in front of buyers? Let us know in the comments section below.
-------------------------------
About the Author
| | |
| --- | --- |
| | Louise is a community builder and education enthusiast who enjoys helping emerging brands get discovered on RangeMe. During her free time you can find Louise cooking (and eating) her way through cookbooks. |