Only verified retail buyers with an account on RangeMe will be able to view all of the information on your published product and brand profile.
Suppliers with a digital storefront are automatically opted-in to have some brand and product information publicly searchable and viewable (no confidential information is shown publicly). This enhances discoverability and you can click here to learn more.
If you would like to view your product profile from the buyer's perspective, you can go to your brand page and select the ellipsis

and click Preview Product.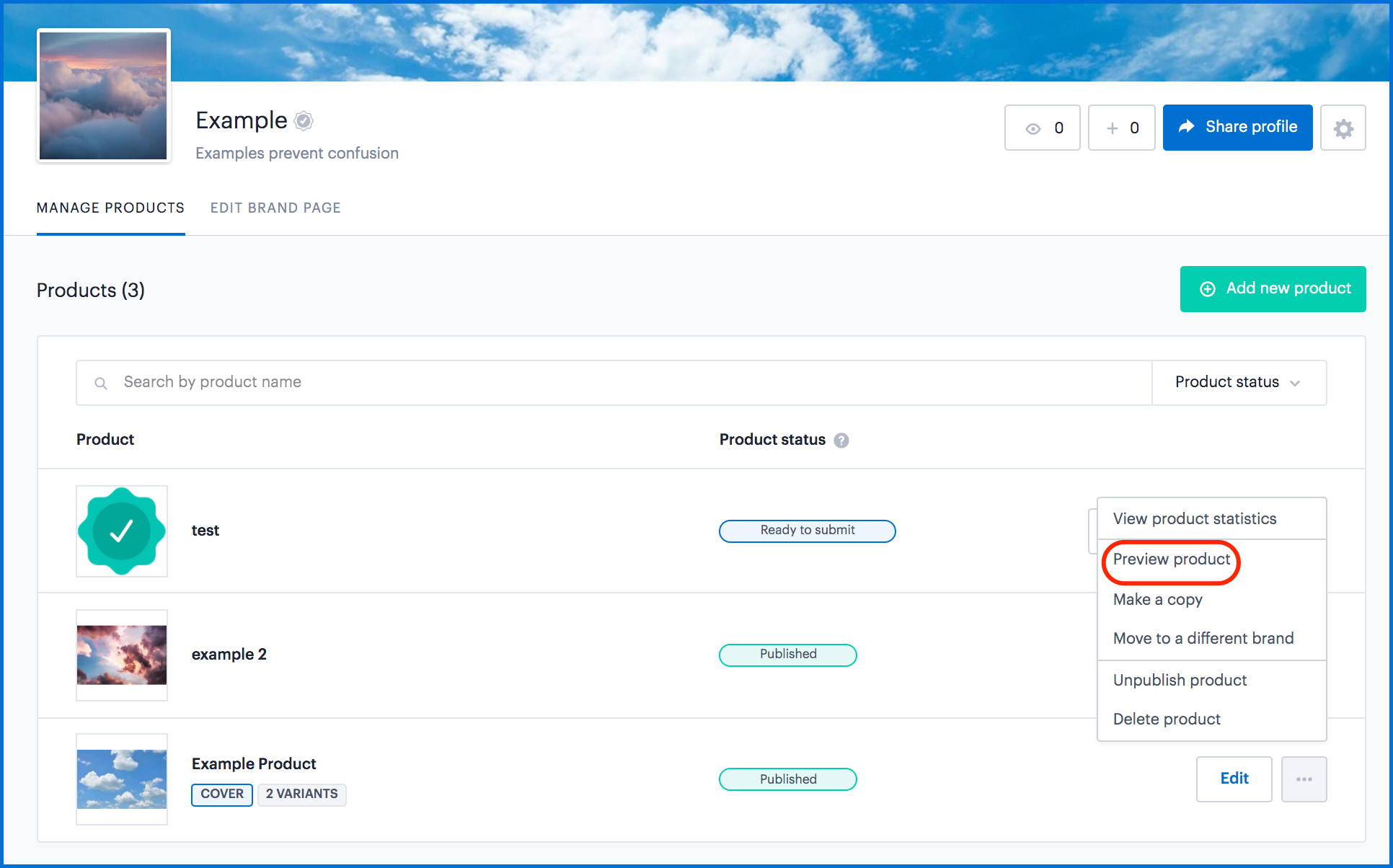 This will generate a preview of how your product profile appears to buyers.
Note: When using the Share function of your profile, you are able to create direct links to your profile. Anybody who accesses this link will be able to view your published products from a buyer's view including any images, descriptions, and pricing.