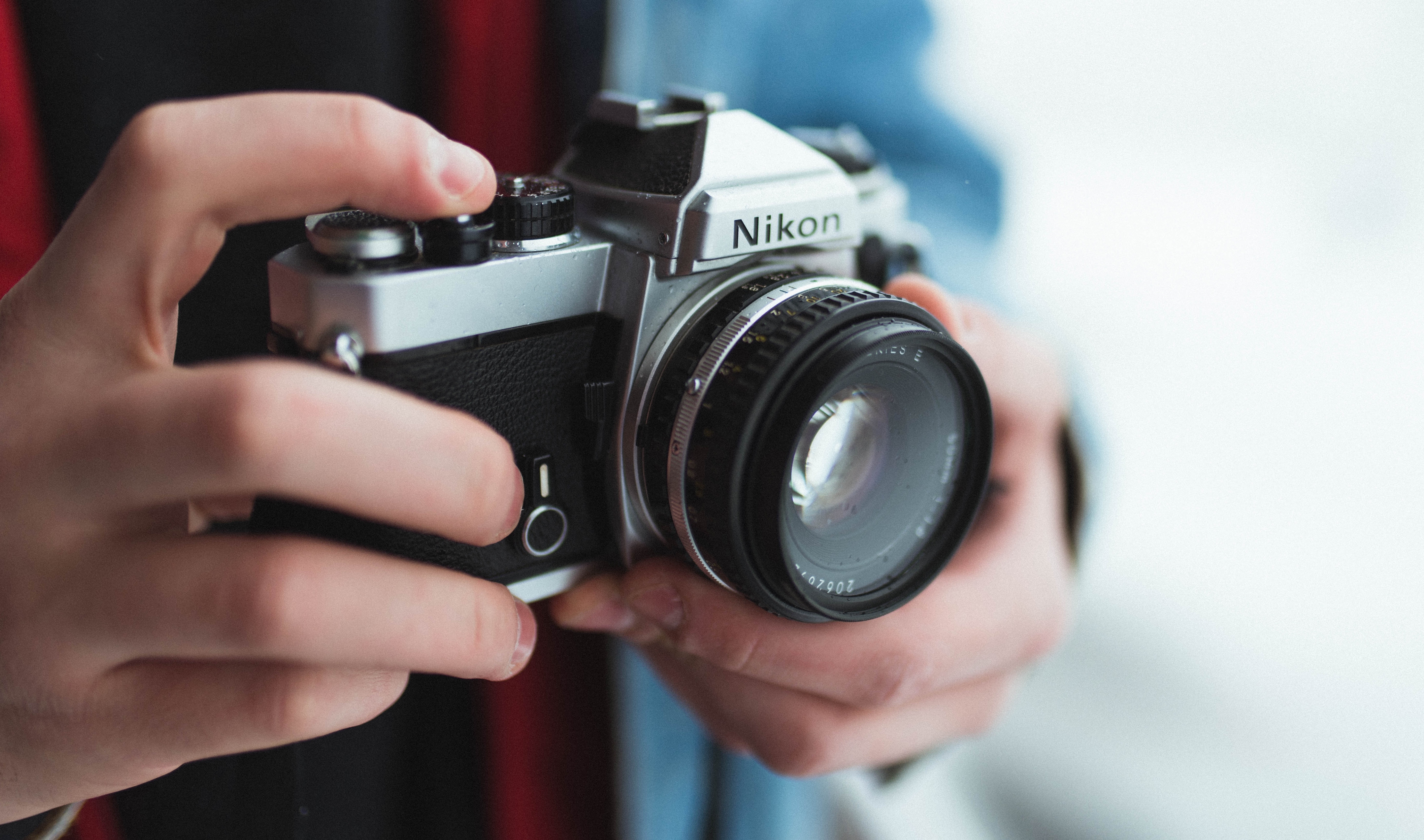 When it comes to selling a product online, your product image is unquestionably one of the most important factors, especially for buyers who are checking out your brand on RangeMe. We have heard from buyers that product images are one of the most important profile fields — in fact, your photos are often the differentiating factor standing between a buyer starting a conversation with you rather than clicking on one of your competitor's product listings.
In this article, you will learn why product images are so important to your brand's success — especially on RangeMe — and what characteristics make a good (and bad) product image.
Make a good first impression
As with shoppers in brick-and-mortar stores, online buyers — and customers — make an immediate value judgment based on the look and aesthetic of your product. Regardless of whether or not that's a fair assessment of your product's quality, it means you need to have clear, high-quality photos that accurately represent your product offering.
On RangeMe, this is especially true because retail buyers on the platform are often looking for products that will attract customer interest both in stores and online, and your product image is the first thing they see about your brand, prominently displayed on their buyer dashboard. If your images aren't high-quality and don't accurately showcase your product, buyers are more likely to make a quick decision to pass over your brand.
Tell your brand story
Your product images are a major part of your overall brand presence, especially online. While factors like your website, social media presence, product design, and, of course, the actual quality of your products contribute a great deal to your brand's perception, your product images are also a significant piece of how your brand is perceived by consumers and buyers.
On RangeMe, this is especially important because your profile encapsulates your brand and your "brand story" for buyers on the platform, who often use RangeMe as their one-stop shop. Having high-quality images can highlight not only how your products and packaging look, but they can also help highlight your brand's personality.
The sales connection
Because your product images are what buyers and consumers will base their initial impressions of your products on, it's easy to see how your product images are therefore directly tied to your sales. If consumers aren't impressed by your product images right off the bat, they will likely choose not to purchase your product; similarly, if buyers aren't impressed by your product images, they will likely choose not to pursue your brand.
As the first part of your profile buyers will see on RangeMe, high-quality, attractive images are especially important to immediately signal to buyers that you are an established brand who takes your business seriously. If buyers are routinely passing over your brand due to their judgment of your product images, that will, of course, result in fewer sales.
Additionally, some buyers may want to use your product images for their own websites, especially buyers from e-retailers, so high-quality images are only an added plus, while lower-quality images can make buyers second guess your brand or choose to go in a different direction.
What makes a good product image
Now that you know why product images are so important to your brand's success online and on RangeMe, let's examine what actually makes a good product image.
Based on the brands that are most successful on RangeMe, as well as input from RangeMe's retail partners, we have found that the most effective and eye-catching product images share these characteristics:
The product is shown against a completely white background

The product is close up and takes up most of the image (not too much empty space)

The image is very clear and high quality
Keep in mind that on RangeMe, it's important to showcase your product as it would appear in stores. This means that if your product would be packaged when sold in stores, then your image should be of your product in its packaging.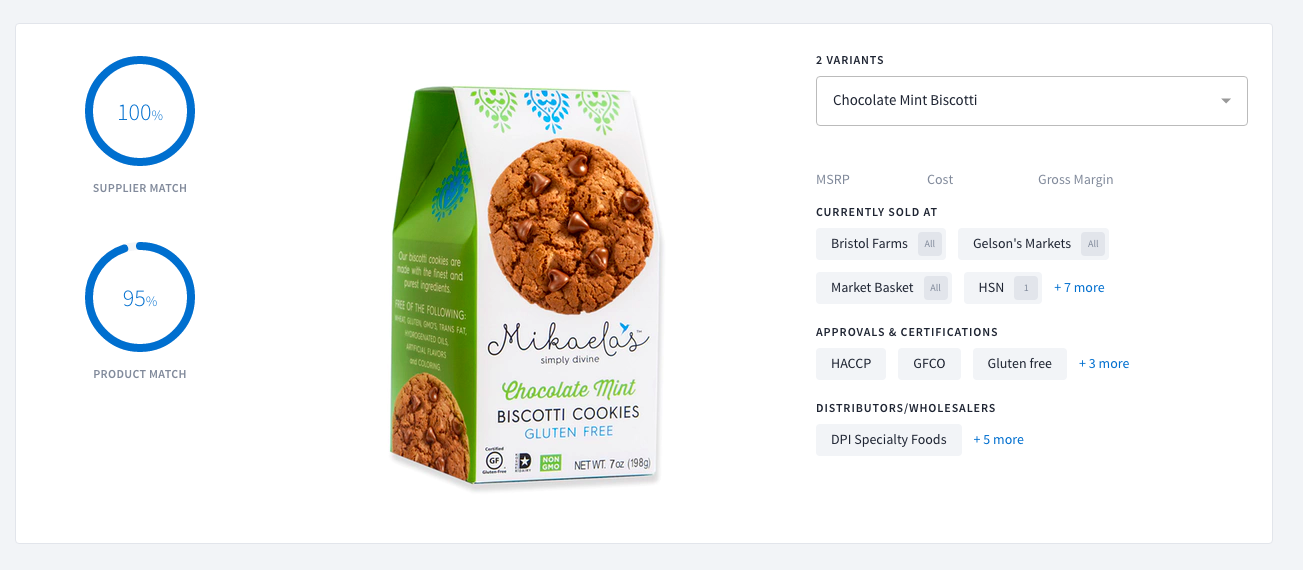 What to avoid
In general, you don't want your product images to have any distracting features or a busy background, as these will look less professional and can make it difficult to see the product. These are some characteristics you want to avoid when taking your product images:
Grainy, low-pixel photos

Dark or shadowy images

Photos where the product only takes up ½ or less of the total image

Any words, logos, or watermarks in your image

Images where the product is sideways or upside down

Images of anything other than your product (e.g. image of cow when selling milk)

Images of your product without its packaging if it is sold in packaging
Products not getting approved?
In order to have your products approved onto the platform, you will need to submit an image of your published product in its packaging so buyers have an idea of what your product would look like on their shelves. The image of your product should be clearly legible, right-side up, and be on a clean white background with no edited texts on or around the product.
If for any reason you believe your products meet the above requirements but are not being approved, please feel free to reach out to our support team by clicking here.
Need Help?
As you can see, your product images are undoubtedly one of the most important factors when posting your products online. This is especially true on RangeMe, which is why you want to make sure your images are as strong as possible to showcase your amazing products and brand.
If you need help with your product images, check out RangeMe Services to find a Photography Service Provider who specializes in product presentation or background removal.
-------------------------------
About the Author
| | |
| --- | --- |
| | Gray wears many hats in his role as Customer Success Specialist at RangeMe, but his primary motivation is helping set up suppliers for success. Outside of the office, Gray is an avid skier and amateur historian. |