The Retailer Submission feature gives you the tools to submit your brand directly to retailers from your RangeMe profile. There are Limited-time submissions and then your Ongoing submissions.
Manage and track your retailer submissions with an overview of your progress.
You can manage your submissions by going to the Sales & Marketing tab -> Manage Submissions.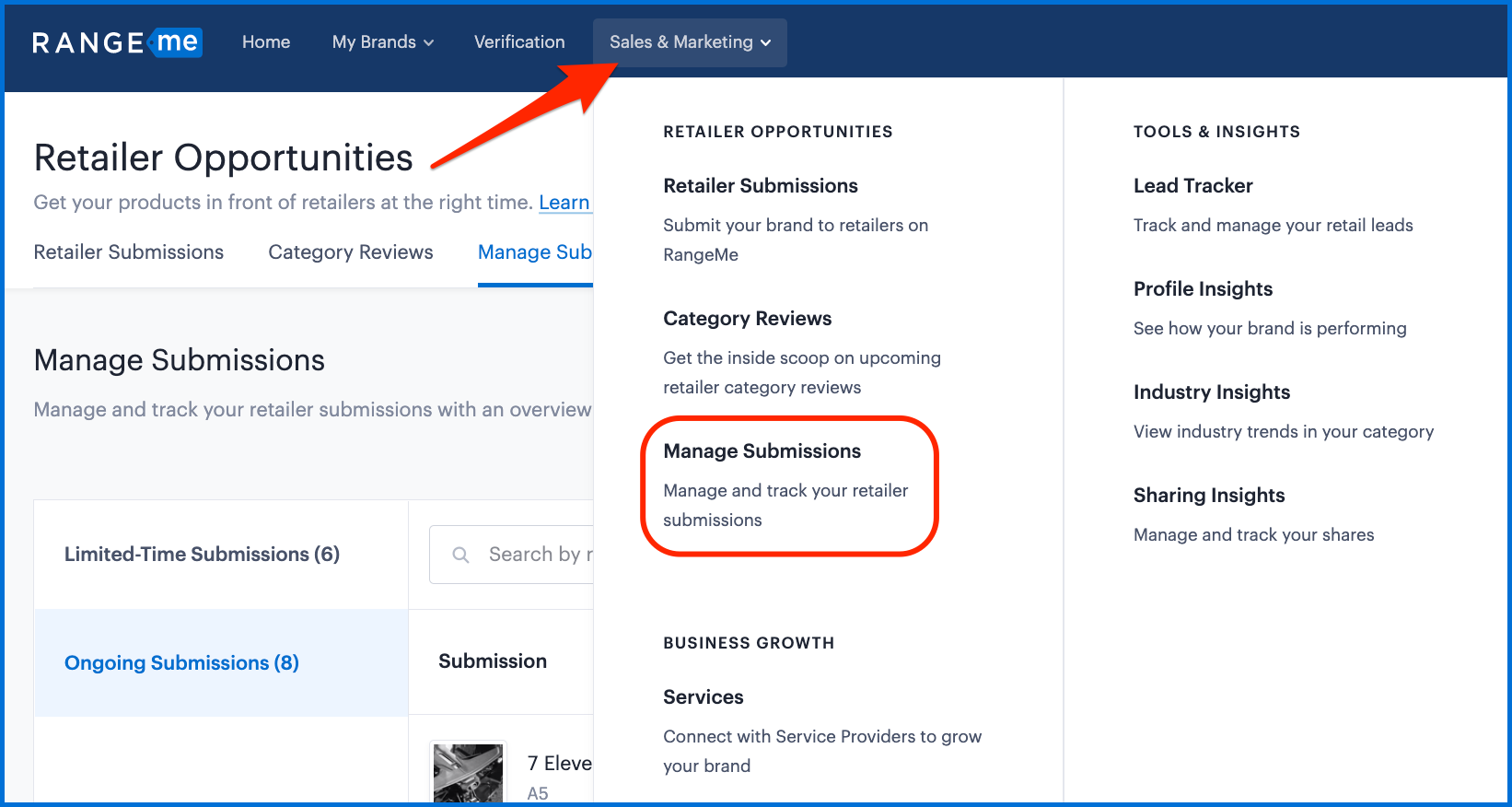 Here you can view your past submissions for both ongoing and limited-time campaigns. You can see the retailer, and submission date, view your submission and search through your submissions by the retailer or by the product name.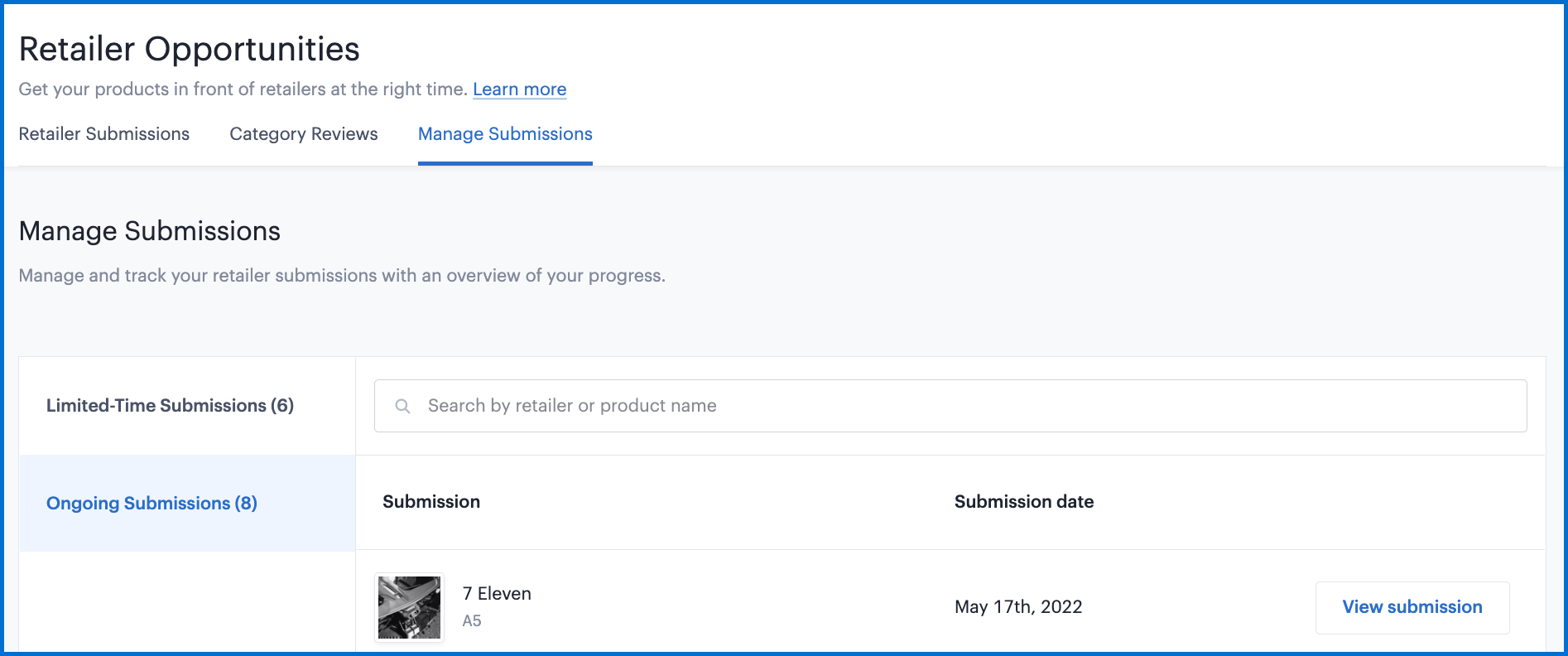 These submissions will be located in a retailer's inbound submission folder for a 30-day period. Because suppliers will only be able to submit to a retailer once a year, we recommend suppliers be strategic with the timing of their Retailer Submissions.
Not only will your submissions refresh each year but this new feature also includes an annual brand refresh. This refresh will allow your brand and products to become visible again to buyers who have previously indicated that they were not interested.