Select retailers have chosen to share their category review schedules with RangeMe, which can help you strategically time your submissions. Premium suppliers receive Category Review Alerts for upcoming review schedules, but you can also see category review information at any point from your Submissions page.
To view a retailer's review schedule, navigate to your Submissions page, find the retailer that interests you, and select the "Review Schedule" option, if applicable.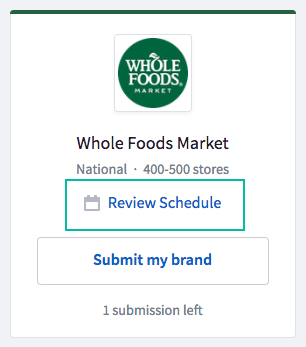 Once you click into this section, you will see 2 tabs. Select "Upcoming Reviews" to view any current and upcoming category reviews for that retailer.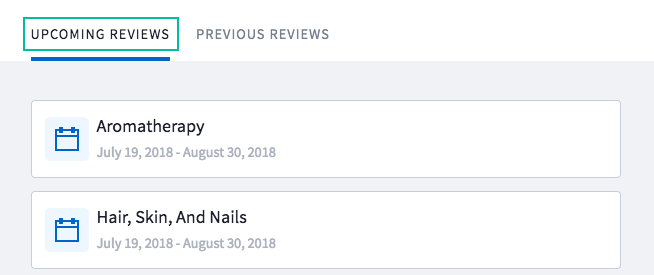 Select "Previous Reviews" to view any past category reviews for that retailer. 
Some retailers have shared with RangeMe that they perform ongoing category reviews. You will see this information when you click into the review schedule for a brand that performs ongoing reviews.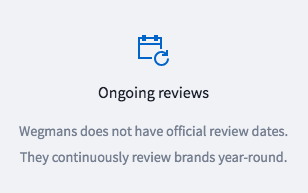 The RangeMe team is actively working on collecting more retailers' review schedules to help you be better prepared to submit your brand at the right times.