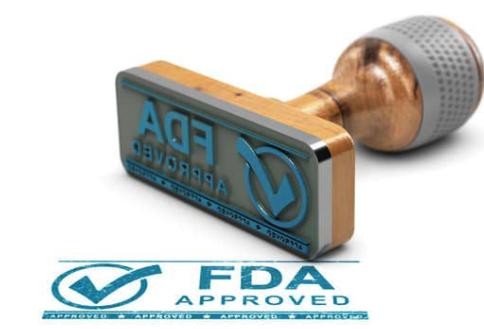 Even products that do not require formal Food & Drug Administration (FDA) Approval, like foods, dietary supplements, and cosmetics, must be compliant with FDA regulations. These regulations dictate how products are classified, what ingredients may be used and the content and format of labeling. Additionally, companies must register their facilities and list products with the FDA in order to fully comply with their regulations. 
Maneuvering through FDA regulations can be daunting, but the regulations become easier to navigate when they are boiled down into the following three steps that generally apply to all FDA regulated products: (1) product ingredient review, (2) product label review, and (3) FDA registration. As a company readies its products for market these three steps should be addressed in order to ensure FDA compliance. 
Step One: Product Ingredient Review
The first step is to determine whether the ingredients of the product are permitted for use in the type of product being sold. In general, ingredients in foods must be specifically approved by regulation or must be considered Generally Recognized as Safe (GRAS). Dietary supplements, on the other hand, may contain herbs and botanicals that may not necessarily be permitted for use in foods. The FDA also limits the types of ingredients that are used in products that are not ingested, such as the ingredients permitted in cosmetics. This review should also address whether the ingredients are properly named in the label, as FDA regulations specify how ingredients should be named in product labeling. 
Without first determining whether the ingredients are permitted, it is impossible to know that a product is FDA compliant. 
Step Two: Product Labeling Review
The next step is performing a labeling review to make sure the product complies with all FDA requirements for the intended product category. For example, FDA has different regulations that apply for the labeling of foods, dietary supplements and cosmetics. During a labeling review, basic regulatory requirements and formatting are checked. Additionally, any claims must be reviewed to ensure that the product meets FDA regulations. In addition to the label, the overall marketing of the product, such as the website, Amazon pages, and social media are deemed part of the overall product "labeling", so it is important that these also comply with FDA regulations.
Step Three:  FDA Registration
Once the ingredient review and the labeling review are complete, the next step is to determine whether the company and product must be registered with the FDA. In general, both foreign and domestic food (including dietary supplement) manufacturers and storage facilities must be registered with the FDA and adhere to applicable Good Manufacturing Practice requirements. While cosmetic manufacturers are not currently required to register with the FDA, if any of the products made are considered drug products, this would trigger registration and product listing requirements. Failure to register with the FDA can lead to product detention and other regulatory action, so it is an important final piece of the regulatory puzzle that can help companies avoid supply chain disruptions.
Although the FDA regulatory process may seem daunting, proper completion of the above three steps should generally allow companies to confirm that its products are FDA compliant. 
You can find all of RangeMe's Legal Providers here!
--------------------
About the Author
    
      
Attorney Katherine Giannamore and Shehadeh Giannamore, PLLC

provide comprehensive regulatory assistance to a diverse clientele throughout the United States and abroad. Focused on Food, Drug & Cosmetic Law (or "FDA law"), we provide FDA compliance services to a wide variety of clients who need assistance with establishing and maintaining full compliance with federal laws and regulations. Our regulatory compliance services include things like ingredient reviews, label reviews, and FDA registrations, among other more specialized services. Both start-up operations and established companies alike count on us to provide FDA legal and regulatory services to help them legally market foods, supplements, cosmetics, and other FDA regulated products. If you have any questions about how you can ensure compliance through

Ingredient Reviews

,

Labeling Reviews

or

FDA Registration

, please contact us at

giannamore-law.com

.