To help Premium suppliers complete verification and maximize their likelihood of catching a buyer's eye they have access to Image Editing as part of their yearly annual subscription.
This feature allows you to create professional-looking photos by removing the background of a product image, keeping buyers focus on what matters. Click here to learn more about RangeMe's retail-ready product image suggestions.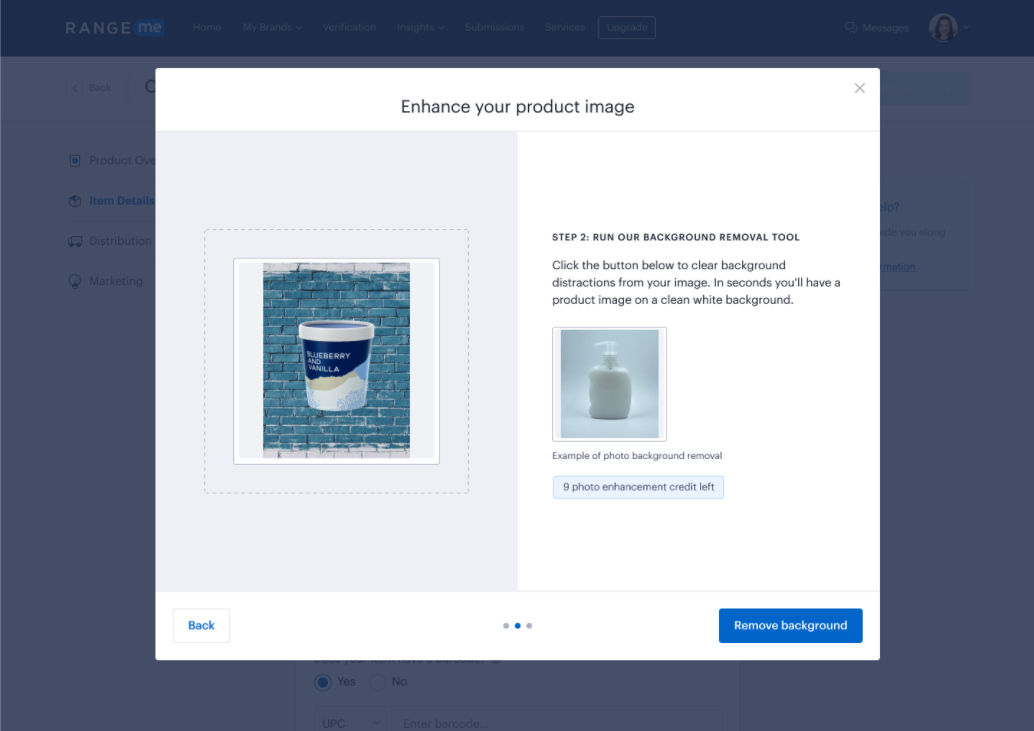 Premium RangeMe accounts receive 150 image editing credits that will refresh each year on renewal. This tool can be accessed when uploading a new image in the "Item Details" section of your product profile. Simply click, "We can help you make a retail-ready image".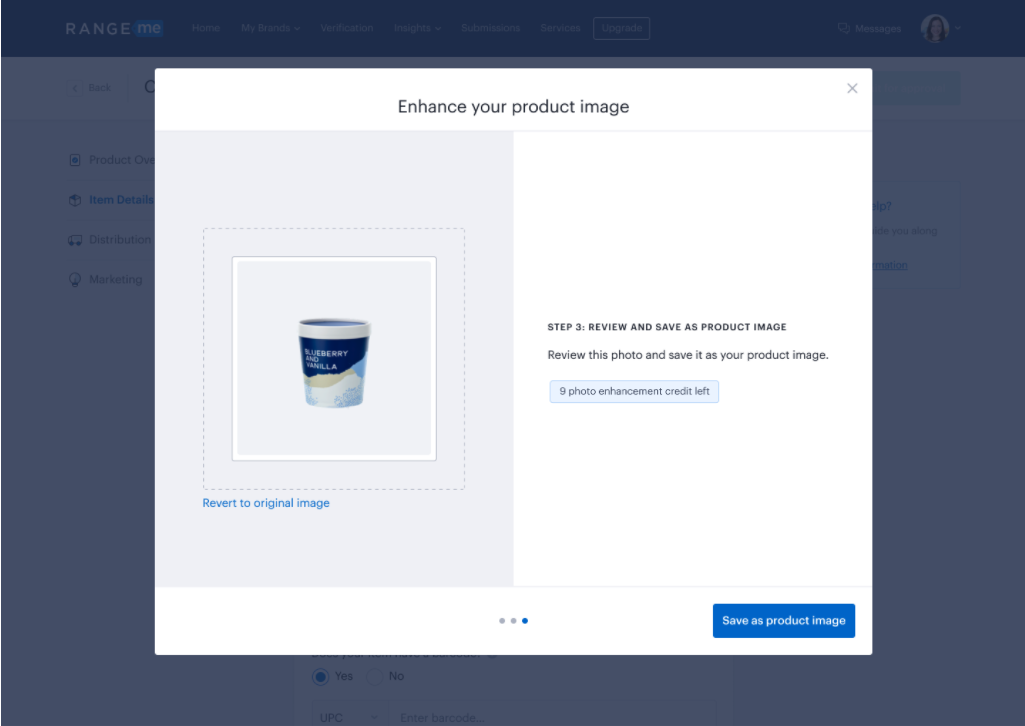 Note: If you are looking to edit an existing image, you must first remove it by clicking the red "x" and re-upload the image.