If you'd like to remove your profile completely from the platform please reach out to our Support Team by clicking here.
Your profile will be invisible to buyers on RangeMe until you have a published product.
To unpublish a product, simply click the drop-down menu in the top-right of each product card and then select "Unpublish Product". Once you have unpublished all of your products, your account will be hidden from buyers. You can tell if a product is unpublished if it has a "Ready To Submit" status on it.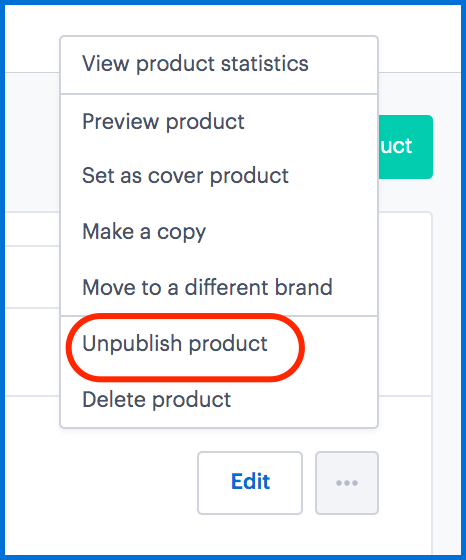 If you would like to make your profile visible to buyers once again, simply republish at least one of your products by clicking the "Submit For Approval" button.