When adding a user to your team you will need to enter their name and email, the brands you would like this user to have access to and their user role. Please ensure that you are inviting trusted individuals within your organization or third party vendors working on behalf of your brand.
Note: Suppliers user limits will vary by subscription type:
Basic: 3 total users

Starter: 5 total users

Premium: 20 total users

Pro: unlimited (200) total users
To get to your Team Access tab and add a user on your RangeMe profile, you want to follow these steps:
Select "Settings" at the top of your page

2

. Navigate to the

Team Access

tab
3. Click "+ Invite User"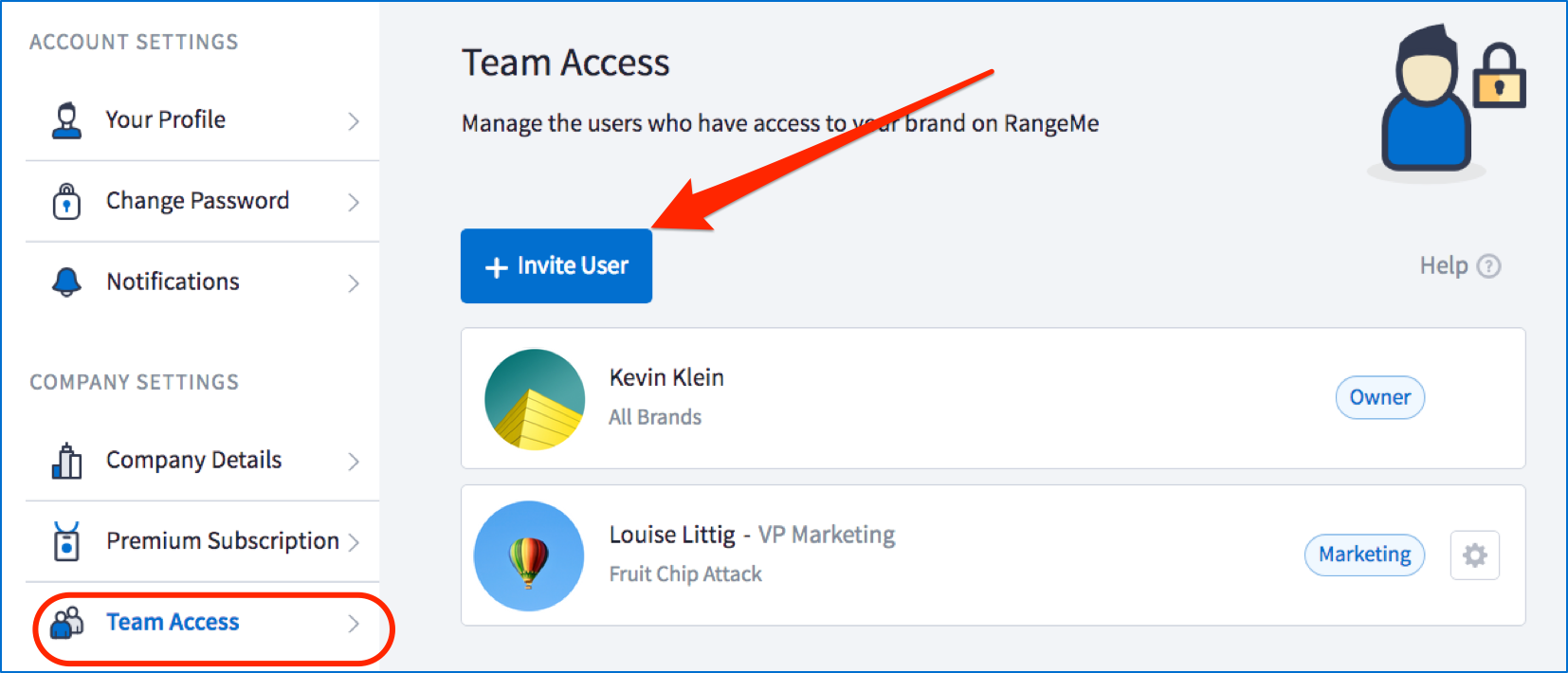 4. Enter Email Address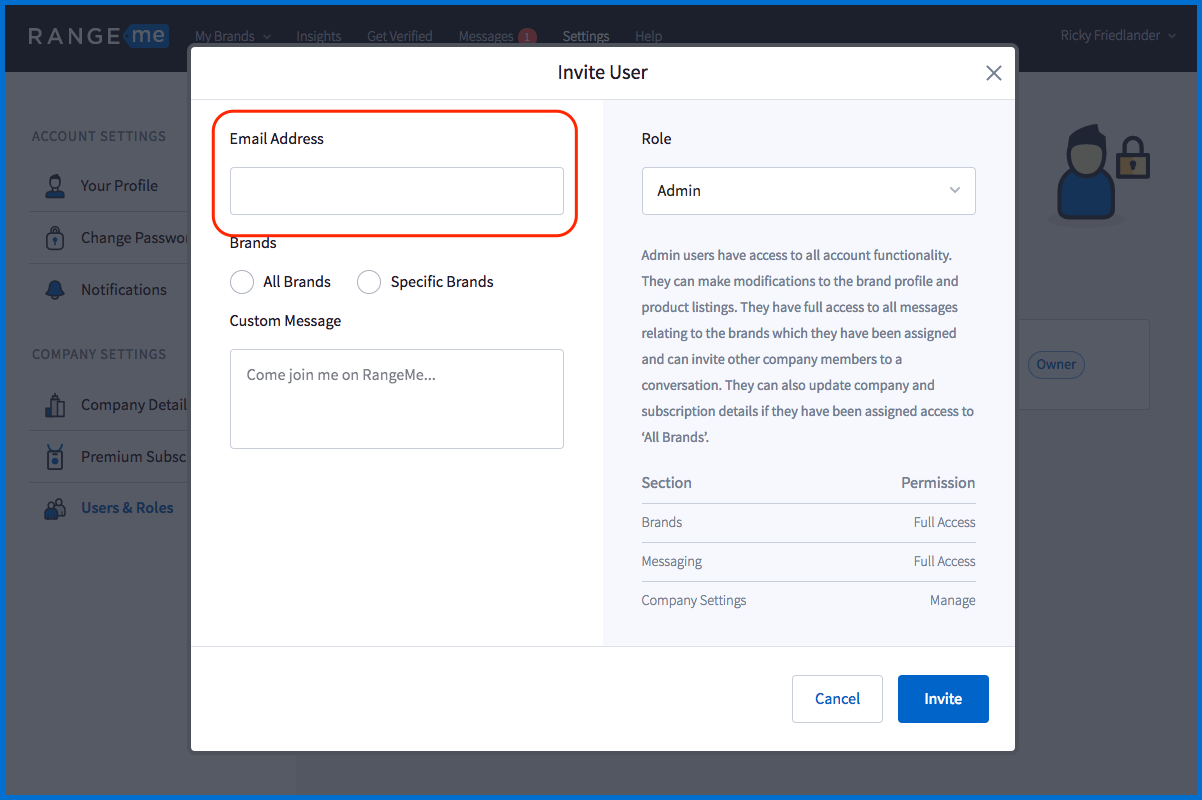 5. Indicate Brands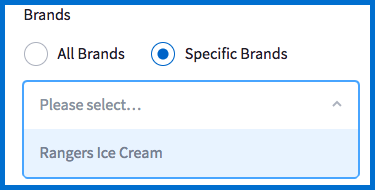 Note: If you select all brands this user will have access to any brands you add in the future unless you edit their permissions
Select Desired User Role
Users will have different permissions, determined by their assigned role. You can assign an existing user role with preset permissions or create a custom role.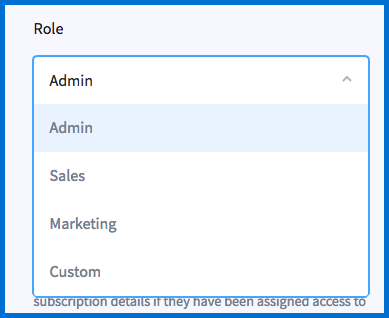 Note: You will still be able to change and update a user's permissions after a user has accepted your invite. The user will not receive an update notification when a change has been made to their permissions.
7. Add a Custom Message (Optional)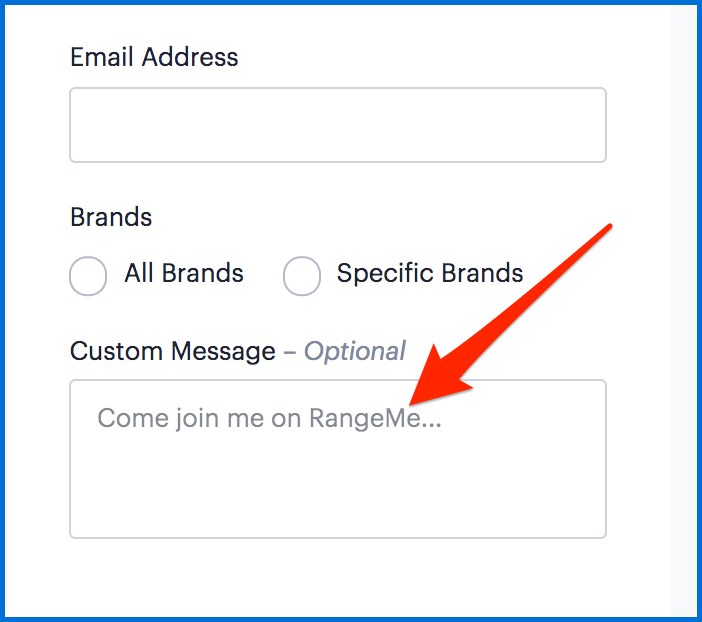 Once your invite has been sent the new user will appear under your existing users in a pending state, this user will be sent an email inviting them to join.

They will receive an email inviting them to get started, if they have an existing account they will be invited to add your company, and if not they will be prompted to create an account.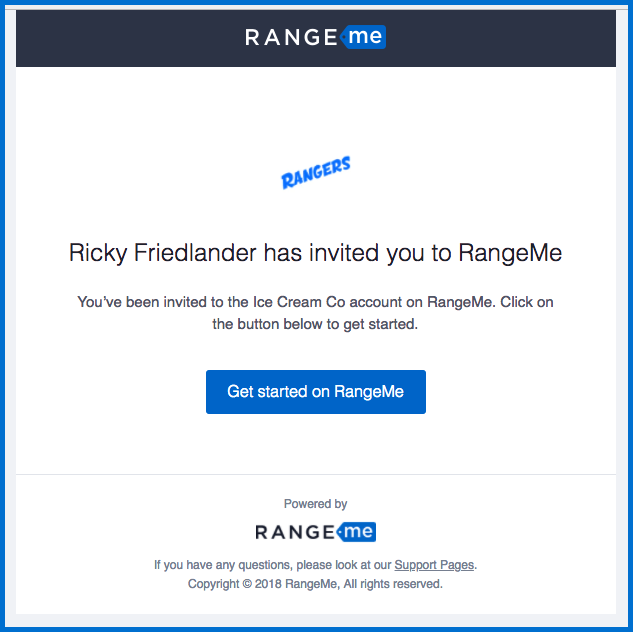 Note: If your user has not received the invitation email, it could be possible that it is being filtered to the spam folder. We recommend adding info@rangeme.com to your contact/exceptions list to help prevent this from happening. We also recommend checking with your IT department if you are using a business email since there may be a filter in place.