Under the Notifications section, you are able to control when you receive notifications on your profile and through email.
Web
Under the Web section, you can control which notifications you receive for your brand, team collaboration, and multiple brands. These notifications will be on your brand page under the bell icon at the top of your page.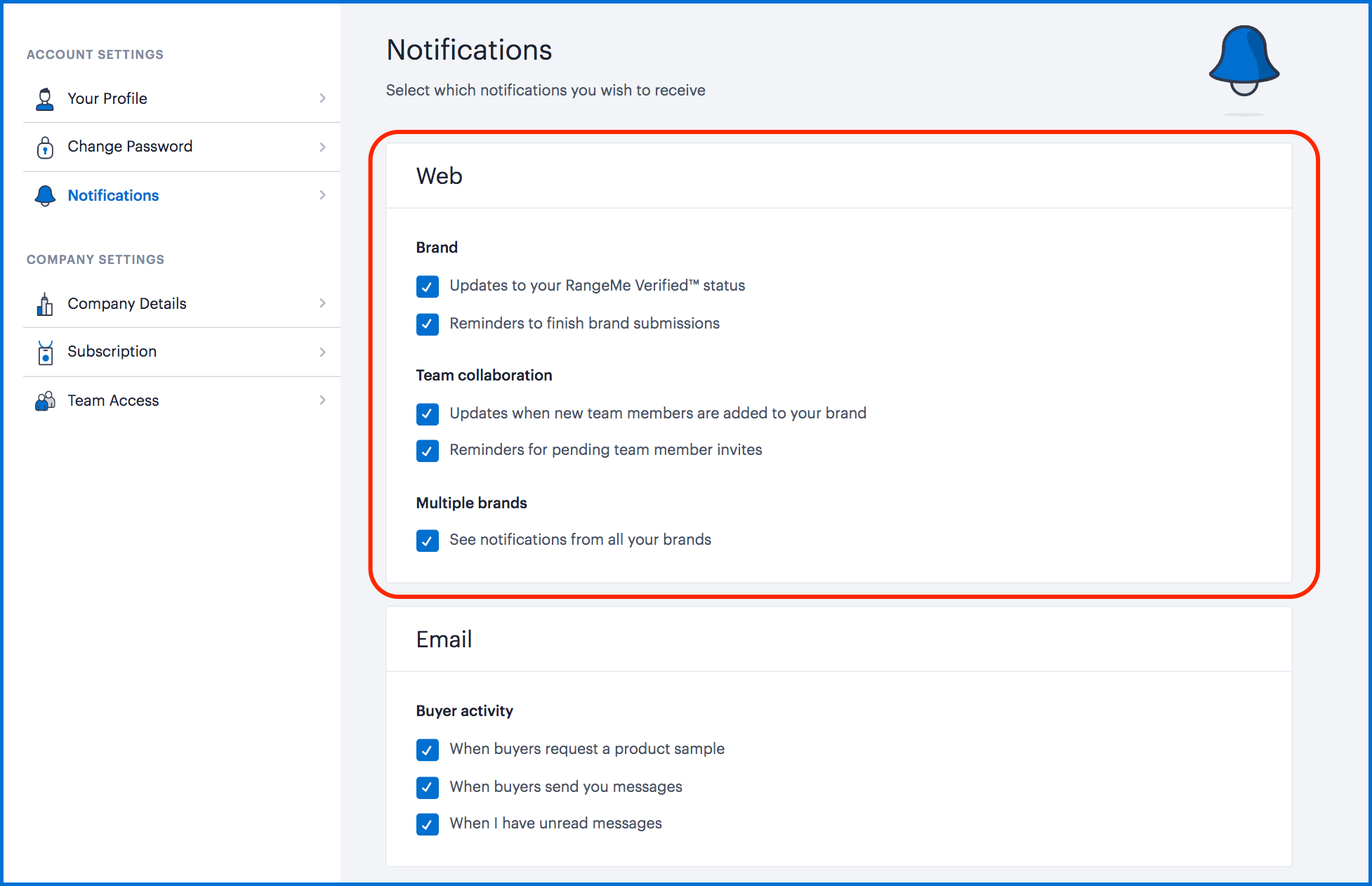 Email
Under the Email section, you can control when you receive Email Notifications about buyer activity such as when a buyer requests a product sample, sends you messages, and when you have an unread message.